It's Far Too Early to Label a Young Girl a 'Plus' Size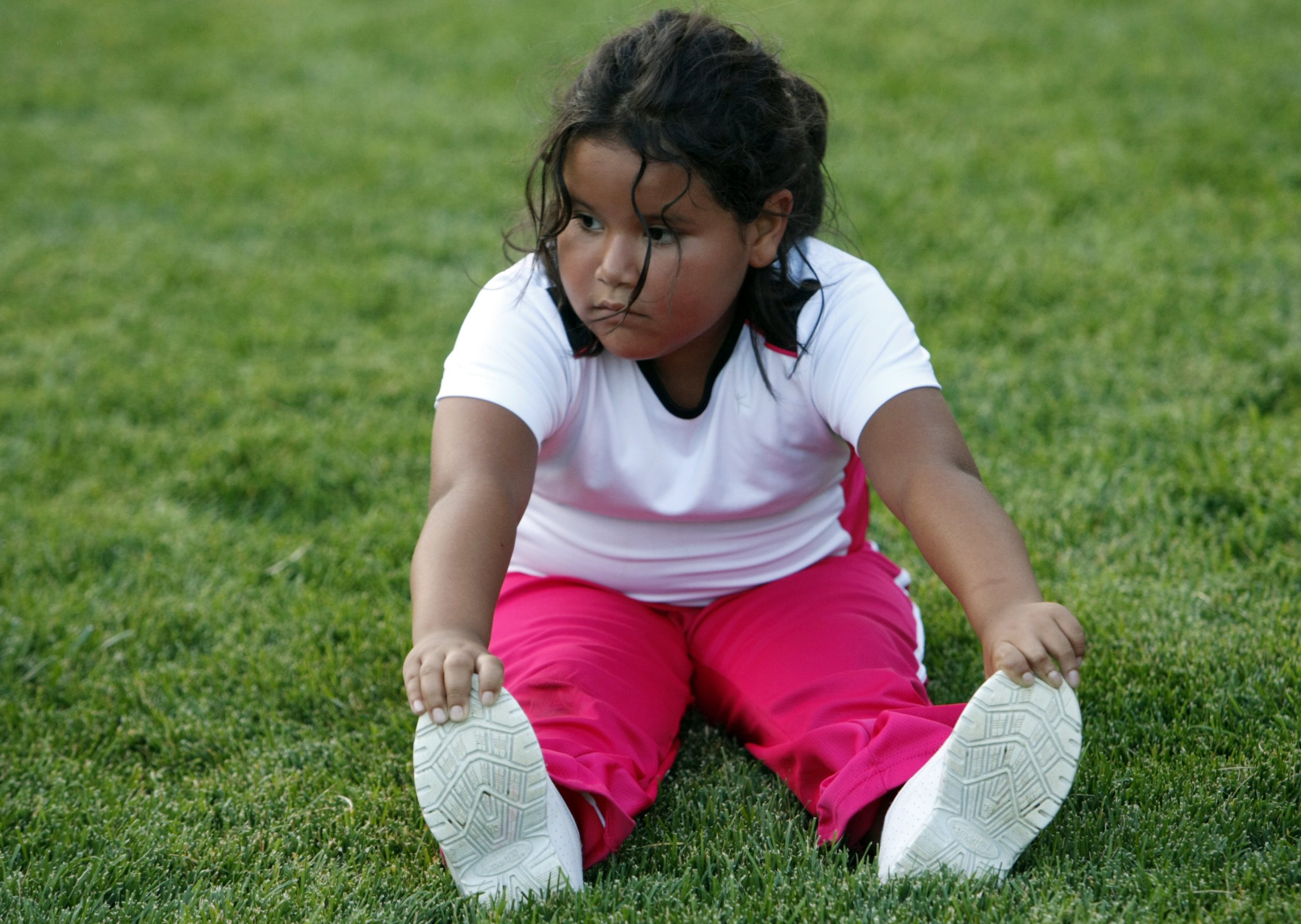 I'm the mother of a happy, strong, growing infant daughter—a blessed reality that led to my hovering around the top menu bar at OldNavy.com.
She needed the next size up in onesies, but on my way to clicking on Baby, something surprising, and frankly disturbing, appeared: "Plus" and "Slim" categories when I moused over Girls.
I couldn't believe it. The risk of these labels to damage a young person's body image seemed so obvious. How could a major brand be that careless?
Well, a quick search revealed they are not alone: Gap (expected, since Gap Inc. owns Old Navy), Gymboree, J.C. Penney, The Children's Place, Aeropostale and Lands' End are among the other brands also using "Plus" and "Slim" for girls' clothing.
Yet just because it is prevalent does not mean it is right. Or necessary.
There are plenty of brands that do not use "Plus" or "Slim" for kids. For example, after grouping clothes by age group, Carter's sticks to numbers, with the size chart explaining how they relate to weight and height. Ralph Lauren does something similar. (Full disclosure: I'm an employee of Ralph Lauren Corporation.)
Sizes for Tea Collection and J. Crew correspond with age. And Hannah Anderson uses European sizing that is based on height since, as they explain on their site, "kids all grow at their own pace."
One could argue that's also why Plus and Slim categories are needed—to accommodate the many different shapes and sizes our beautiful children come in. But the issue is not whether to make a range of widths and lengths available but the words used to describe them.
The difference between calling a pair of jeans "size 27 W x 28 L" versus "size Plus 10" is vast. And our young girls will notice.
As pointed out in a recent New York Times piece, based on a study published in the journal Eating & Weight Disorders, even well-meaning comments by parents about a child's weight "are often predictors of unhealthy dieting behaviors, binge eating, and other eating disorders.... A parent's comments on a daughter's weight can have repercussions for years afterward, contributing to a young woman's chronic dissatisfaction with her body—even if she is not overweight."
The main takeaway: When it comes to talking to your child about her weight—don't. But when brands editorialize children's sizes as "special" and qualify them as other than "regular," not talking about weight becomes virtually impossible.
The idea of "other than" is also important. There's a reason why Nemo and Dory have made Disney hundreds of millions of dollars: Their struggle with being physically and cognitively different resonates, and not because every viewer also has a small "fin" or short-term memory loss.
It resonates because all kids grapple with being different, and accepting differences. Our job as parents, and generally as the adults in the room, is to help them navigate this complexity. What is not our job is to create complexity where it need not exist.
When reached for comment, Dianne Neumark-Sztainer, a professor at the University of Minnesota School of Public Health and author of I'm, Like, SO Fat, a book about helping teens make healthy choices, noted that "we need to find language that is not derogatory, or assigns value to particular shapes, when talking about clothes sizing."
She recommends gathering input from people of diverse body types to see what would work best for them. Because of course some children are larger or smaller than others, but that does not make them irregular. And brands need to stop using descriptions that could make them feel that way.
I reached out to Old Navy's customer service department to request they cease using these labels. They responded that my feedback had been forwarded to their merchandising and design teams, and they apologized for any concern related to their product labels.
That was more than a month ago, and I haven't heard anything since. I believe there is no ill intent behind their use of "Plus" and "Slim." But I think they have failed to see a major danger in using those terms—and "Husky" and "Slim" for boys as well.
My concern should be their concern and the concern of every brand that uses these ostracizing labels for young children who deserve better. They count on adults to make them feel safe and accepted, and to give them the context to love their bodies and themselves for who they are. Let's do our jobs.
As a first step, I've created a petition asking the brands I've identified to stop using "Plus," "Husky" and "Slim" labels for children. As we enter peak back-to-school shopping season, let's hold clothing brands accountable for the messages they are sending our kids.
Rasika W. Boice is a senior copy editor for Ralph Lauren. The views in this piece are hers alone.