It's Global Handwashing Day! Let These TikTok Stars Make Sure You're Doing It Right
If you haven't been obsessive about washing your hands throughout 2020, you've been doing it all wrong. But Global Handwashing Day is here to remind you exactly how to do it.
Because of the ongoing coronavirus pandemic, people all over are prioritizing the importance of washing hands. This has not only vaulted the subject of personal hygiene into the larger cultural conversation—it's also spawned memes, social media trends and more. One of our personal favorite ways to keep tabs on the best ways to wash one's hands is by checking TikTok, one of America's most controversial social platforms.
Throughout this challenging year, we've sought safety and comfort in viral dance challenges, videos of adorable animals and hilarious babies and, yes, even clips of everyday people and Internet celebrities washing their hands.
That's right, this important safety step has become entertainment. And what better time to relive all of those viral clips—and to refresh ourselves about some easy health and safety practices—than on Global Handwashing Day?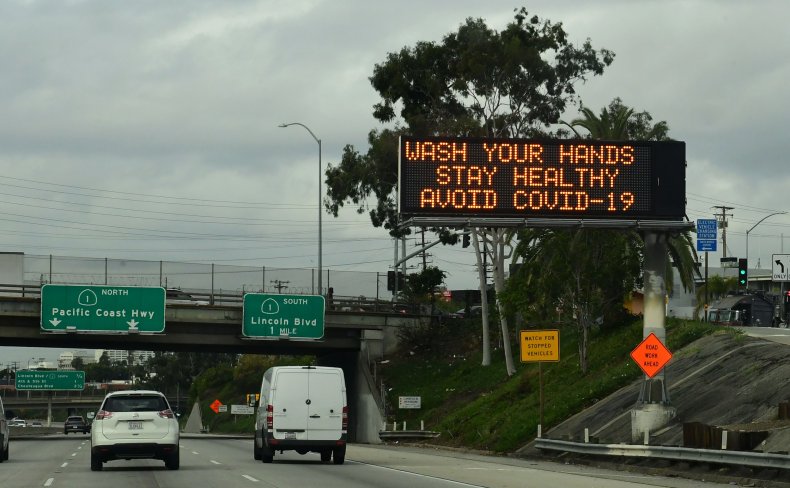 The clips began to surface in March, around the same time American cities began to shut down businesses and public spaces, and shuffle citizens into their homes. TikTok royalty Charli D'Amelio was one of the first influencers to hop on the trend, but she certainly wasn't the last.
In a minute-long TikTok, D'Amelio spoke instead of danced, and shared why her followers should be vigilant about keeping their mitts clean. D'Amelio noted that hands should be washed for 20 seconds at a time to ensure the maximum amount of germs are being removed. She also reminded viewers they should be washing their hands often, even if they're stuck at home. D'Amelio was one of many TikTokers who used viral songs to back their important message.
Musical artists got in on the fun, too. Gloria Gaynor washed her hands to the tune of her own song "I Will Survive" on the app. Kristen Chenowth took part in the trend, too, with her own musical rendition and washing compilation.
Doctors, nurses and other health professionals and organizations also tried their (freshly washed) hands at the instructional video as well. At a time when many people around the world were feeling anxious and unsafe and afraid, all kinds of TikTok users were doing their part to promote handwashing.
Oh, and we can't forget the dance moves that handwashing has inspired this year—some of which may be more hygienically realistic than others.
Here's to many more days and years of handwashing, taking care of your neighbors and staying safe. Happy Global Handwashing Day, folks!