It's 'Heather' Day for Conan Gray Fans: Best Memes and Mentions About TikTok's Favorite Song
December 3 may seem like just another day, but to fans of Conan Gray, it's an emotional date that brings up thoughts of someone they don't even know: a girl named Heather.
The song "Heather," released as a part of Gray's 2020 album Kid Krow, went viral on TikTok this year because of its relatable lyrics. Now, "Heather" is a household name that represents someone who seems so perfect, they're untouchable.
Lyrics of the song explain how Heather is now romantically involved with the narrator's love interest. Instead of being mad and wishing the worst for Heather, the narrator sings that Heather is "a sight for sore eyes." Her beauty is captivating, so much so the narrator understands why she's become the first choice.
Gray opened up about the relationship in a conversation with VMan in August. "When I was in high school, I had a crush on the same one person all four years, but that one person did not love me back," he said. "Instead, my crush liked a girl named Heather. Heather was gentle and beautiful, inside and out. She was warm like a summer day and had so many friends. She was soft and so easily lovable– everything I am not."
The song's lyrical content led to netizens defining themselves as a "Heather" which sparked a handful of TikTok trends. From one that saw creators moving their eyes along with the song to slideshows of Instagram model-worthy photos, Heather took on many forms.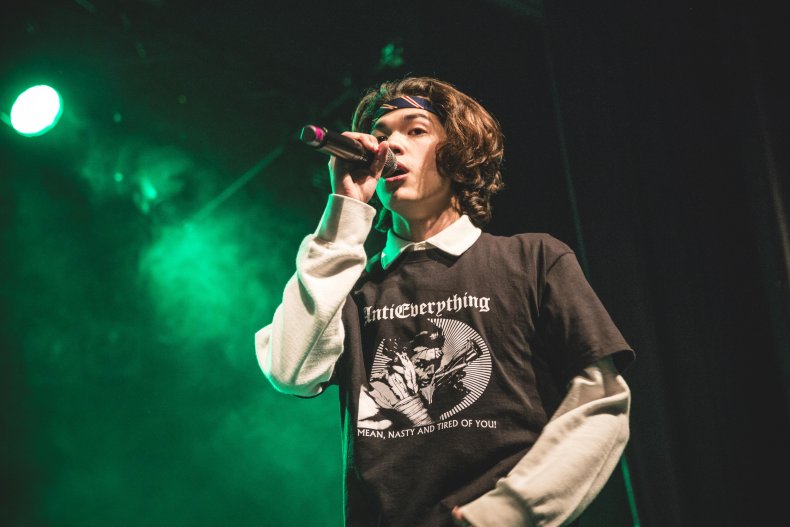 And December 3 remains relevant, even after the song's original TikTok boom has passed. The date signifies a lost moment between the narrator (Gray) and their love—seemingly the moment the narrator knew their relationship was over. "I still remember/third of December," the song begins. "Me in your sweater, you said it looked better/On me, than it did you, only if you knew/How much I liked you, but I watch your eyes as she walks by."
Heather has over 310 million streams on Spotify at the time of publishing. It's no wonder the track began trending on Twitter Thursday as fans of Gray memorialized the message in memes. From TikTok to Twitter, "Heather" is immortalized, following suit with the idea of Heather's undying perfection.
Twitter users joked about the significance of the day and celebrated the emotional lyrics.
Gray's song became such a TikTok staple it was featured by giant stars like Charli D'Amelio (seen below beside Conan, who declared D'Amelio's version worthy). Others created photomontages of their best moments, their families and even their dogs, while some offered alternative lyrics from Heather's perspective.
Gray is a 21-year-old pop singer with other hits "Maniac" and "The Story." His most recent release is a feature on Lauv song "Fake." Gray's first music release was a track called "Grow" in 2018.