It's Legal for Trump to Be Indicted, A Clinton-Era Memo Suggests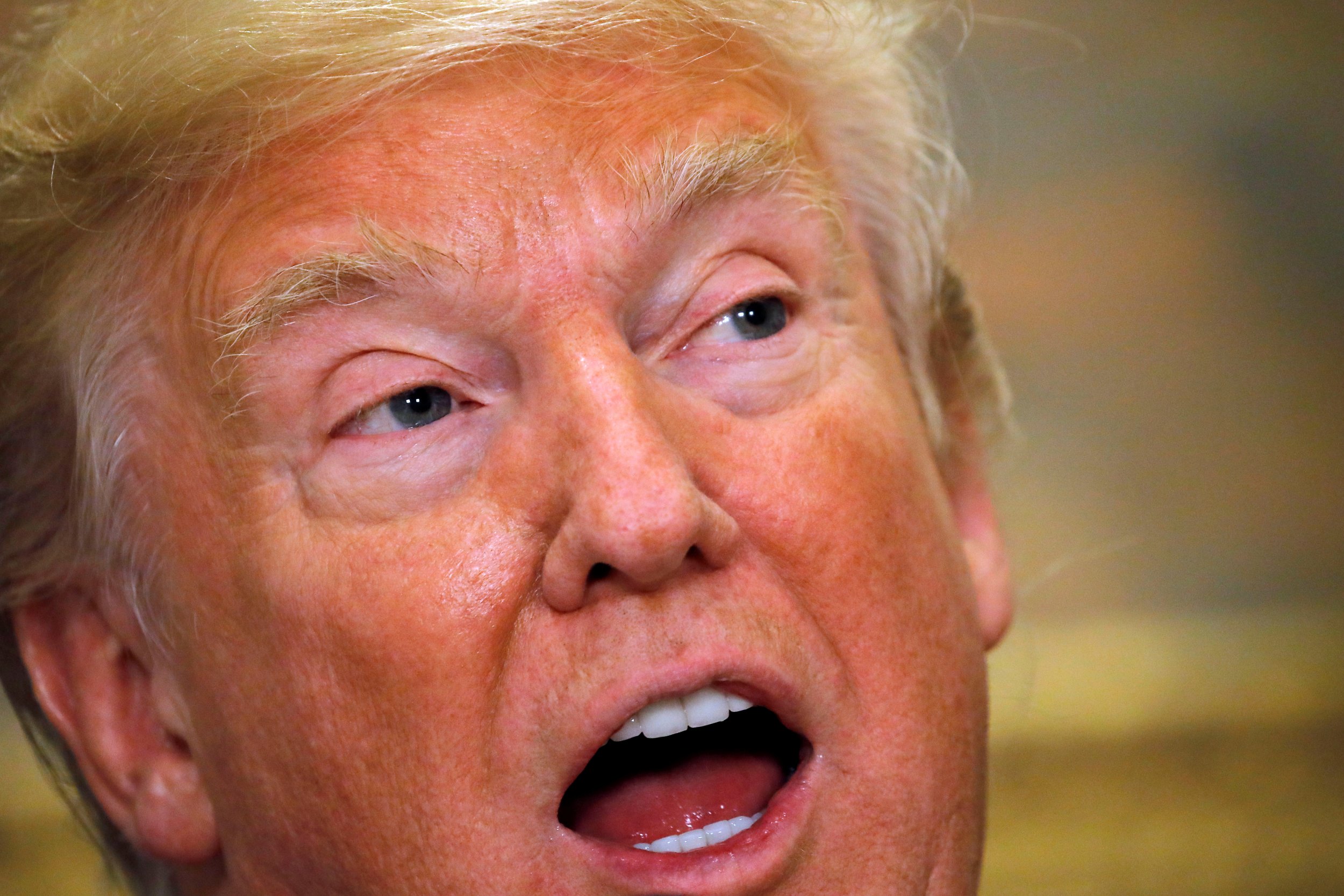 The ongoing investigation into President Donald Trump's connections with Russia has quite a few folks wondering what the potential consequences for any revelations could be. And there's a bit of a debate about whether a sitting president can be indicted. Recently a memo from the Clinton-era that was newly revealed Saturday could shed some light on the issue. The memo, as reported by the New York Times, indicates that yes, a president can be indicted and are not "above the law."
The memo was written by Ronald Rotunda, a conservative professor of constitutional law, as a part of the investigation into former President Bill Clinton, which was led by independent counsel Kenneth Starr.
Folks working on the Starr investigation thought they might have enough evidence to ask a jury to indict Clinton, so Rotunda—hired as a consultant—was tasked with writing a memo on whether a president can be indicted, something that many experts believe presidents are immune from. The Times acquired this memo through the Freedom of Information Act from the National Archives and posted it online. The heart of the 56-page memo comes in the conclusion on page 55.
It reads: "...it is proper, constitutional, and legal for a federal grand jury to indict a sitting president for serious criminal acts that are not part of, and are contrary to, the president's official duties. In this country, no one, even President Clinton, is above the law."
Other scholars have expressed the belief that the president is immune from indictment because it could effectively cripple the executive branch from function. And, of course, there is no indication that the Robert Mueller, the special counsel in the Russia investigation, would indict the president should he uncover the sort of evidence to make the move possible.
It's complicated to figure out the potential consequences surrounding any revelations in the Russia investigation, an investigation that is, of course, still in the relatively early stages and remains ongoing. Things are further complicated by the fact that Trump and his lawyers are looking into whether he can and should pardon his family, his aides and even himself, according to a report from the Washington Post. Saturday morning the president tweeted angrily that he had the ability to pardon whomever he pleased, but the only "crime so far" were leaks against the White House.
"While all agree the U. S. President has the complete power to pardon, why think of that when only crime so far is LEAKS against us.FAKE NEWS," Trump tweeted.