'It's Long Overdue': Biden Vows to Keep Promise of Nominating Black Woman to High Court
With the retirement of Supreme Court Justice Stephen Breyer now official, President Joe Biden wants to keep his promise of nominating a Black woman as his replacement.
Biden held a press conference on Thursday to formally announce the retirement of Breyer, who joined the Supreme Court in 1994. News broke on Wednesday announcing that the justice had plans to retire.
"I've made no decision except one," said Biden during the address. "The person I will nominate will be someone with extraordinary qualifications, character, experience, and integrity, and that person will be the first Black woman ever nominated to the United States Supreme Court. It's long overdue in my opinion."
The president also made a point of stressing the importance of selecting Supreme Court justices.
"Choosing someone to sit in the Supreme Court, I believe, is one of the most serious Constitutional responsibilities a president has," Biden explained, giving some insight into what he will look out for when choosing a replacement for Breyer.
"Our process is going to be rigorous. I will select a nominee worthy of Justice Breyer's legacy of excellence and decency," Biden said.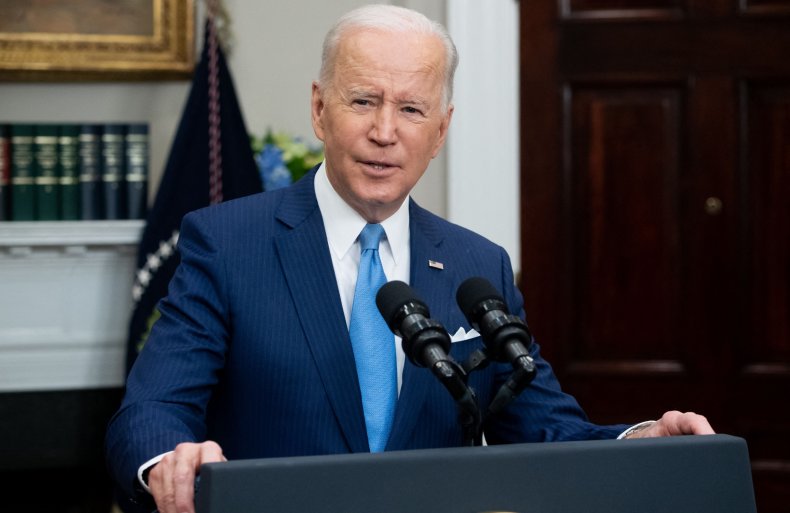 During the address, Biden discussed conversing with the Senate during the candidate selection process. His remarks seemingly tackle a worry that some conservatives expressed on Wednesday that he would not listen to the Senate when selecting his nominee.
"I made [nominating a Black woman to the Supreme Court] a commitment during my campaign for president, and I will keep that commitment," Biden said. "I will fully do what I said I'd do. I will fulfill my duty to select a justice, not only with the Senate's consent but with its advice."
Biden revealed that, along with the Senate, one key person from his administration will have a major role in helping him narrow down candidates.
"I will invite senators from both parties to share their ideas and points of view. I'll also consult with leading scholars, and I'm fortunate to have with me during the selection process Vice President Kamala Harris," said Biden.
"She's an exceptional lawyer, former attorney general of California, and former member of the Judiciary Committee," he added. "I will listen carefully to all the advice I'm given, and I'll study the records and former cases carefully."
Biden gave a brief timeline for narrowing his shortlist, stating that he'll meet with potential nominees and make his decision "before the end of February."