It's Mad, Mad Madrid World for the UEFA Championship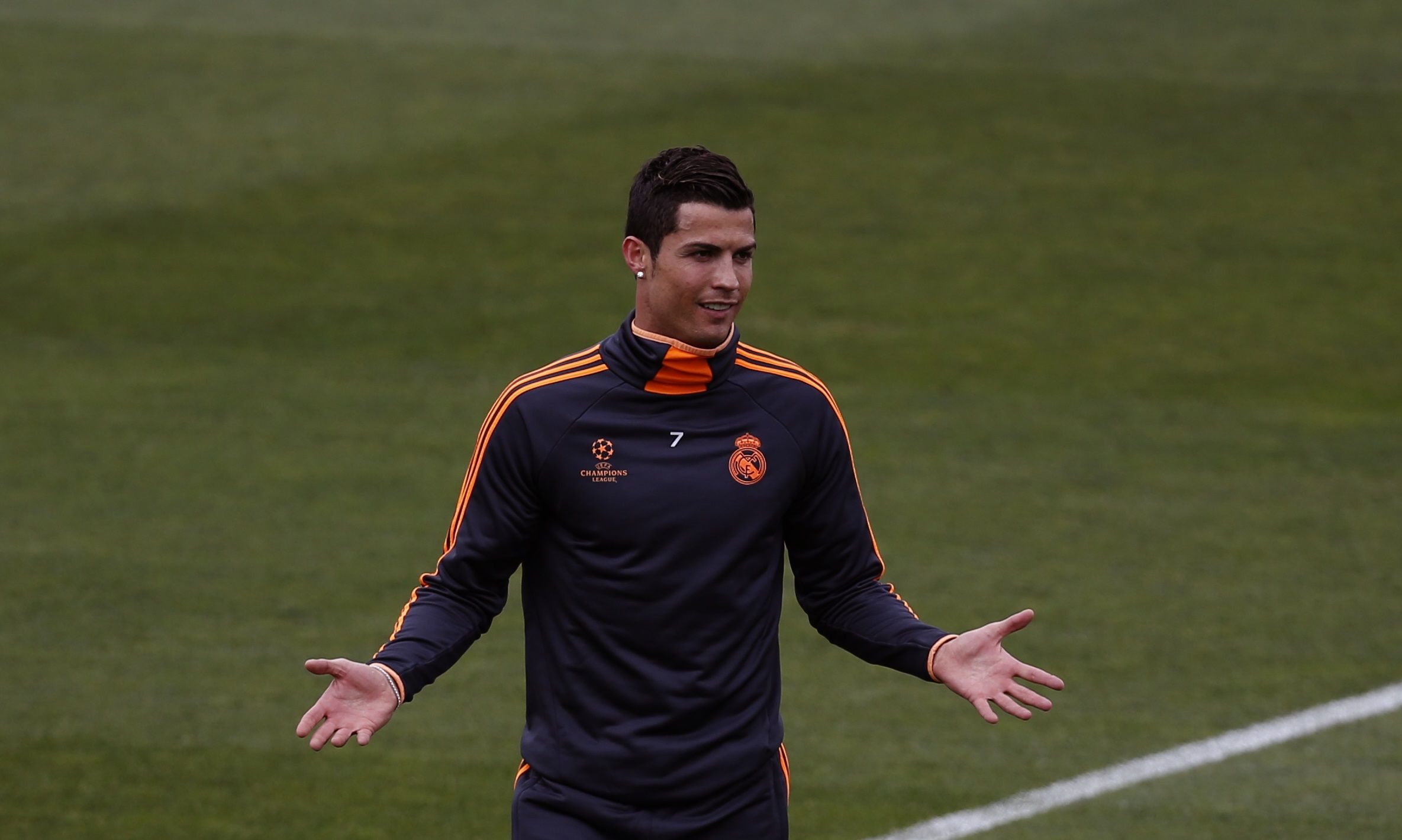 No matter who wins Saturday's UEFA Champions League final in Lisbon, fans in the neighboring Iberian peninsula capital of Madrid will stream into the streets and plazas by the tens of thousands. Perhaps by the hundreds of thousands.
Why? Because the winner of Saturday's match will either be Real Madrid or its normally less lustrous crosstown rival, Atletico Madrid, two teams separated by four miles and a power of 10 in terms of value. For the first time in the 59-year history of the UEFA Champions League, an annual tournament for the top 32 European clubs from the previous season, both finalists hail from the same city.
While an intra-city European football championship will mark a first since the Champions League made its debut in 1955 as the European Cup, a scene of mass hysteria in the Spanish capital may feel to Madrilenos like, well, just another weekend in May.
After all, it was only last Sunday when 100,000 or so locals flooded the Paseo del Prado and congregated around the Neptune Fountain to celebrate one of their two local clubs, Atletico Madrid. One day earlier Los Indios, as they are also known, secured their first La Liga title in 18 years with a 1-1 draw at vaunted F.C. Barcelona.
A quick primer on Atletico Madrid: they are the New York Mets of Spanish football. Earlier this month Forbes magazine named Real Madrid the world's most valuable soccer team --and hence, sports franchise--with an worth of $3.44 billion. Forbes placed Atletico Madrid at No. 17 on its list, with a value of less than one-tenth that of Real Madrid's, $328 million.
They are second sons in their own city, Los Indios. This sentiment was underscored last Saturday when, after breaking the nine-year duopoly that Real Madrid and F.C. Barcelona (the world's second-most valuable franchise, or the L.A. Dodgers of soccer) have had on the La Liga championship since 2005, Atletico Madrid was stood up at the trophy presentation by the sport's commissioner. Officially, La Liga chief Angel Marie Villar was "traveling" (hey, so was Atletico Madrid) and so the trophy presentation must wait until next season.
"No problem," said Atletico manager Diego Simone, who was a midfielder for Los Indios when they last hoisted the trophy—in a more timely fashion—in 1996. "We'll get hold of it soon and once we do no one will be able to take it out of our hands."
The absence of a shiny totem failed to dampen the the spirit of the team or its fans last Sunday. The players paraded down the Paseo del Prado, one of Madrid's most popular boulevards, in an open-roofed double-decker bus, while an even larger number of Madrilenos climbed onto its bandwagon. Team captain Gabriel Fernandez, a.k.a. Gabi, was spotted scaling the statue of Neptune and affixing a red-and-white Atletico scarf around his cranial area as if it were a crown while the revelers shouted, "Ole! Ole! Diego Simone!"
Yes, Madrid is a city of 3.3 million, but Atletico's legion of red-and-white-stripe clad fans sure has swelled in the past few months.
After all, Real Madrid is only the most popular team playing the most popular sport on the planet. Los Merengues, as they are known, boast not one but two of the world's most popular and gifted forwards. First, there is Cristiano Ronaldo, who earns nearly $29 million annually and currently may be seen au naturale on the cover of Espana Vogue. All that is standing between Ronaldo and full frontal nudity in the photo is his Russian supermodel girlfriend, Irina Shayk.
As if the presence of Ronaldo were not enough—the 29 year-old Portuguese native is considered to be, along with F.C. Barca's Lionel Messi, one of the world's top two players—last summer Real Madrid spent a record figure, reportedly $144 million, for the rights to his heir apparent, Welshman Gareth Bale, 24.
It should be noted that before Real Madrid club president Florentino Perez spent a record amount on Bale's transfer fee—which is independent of Bale's $26.8 million annual salary—he spent then record amounts on transfer fees for Ronaldo ($134.8 million) in 2009 and Frenchman Zinedine Zidane ($100 million) in 2001. And that doesn't even include his signing of one David Beckham, in 2003, for $10 million per year.
Florentino Perez is Spanish for "George Steinbrenner."
While Real Madrid and FC Barcelona each spent an average of $8 million per man on salaries this season, Atletico Madrid spent $3 million per man. Los Indios are not exactly paupers, not pobres, if you will. Theirs is the third-highest payroll in La Liga, so while the country may be accurate, any further allusion to Don Quixote is not.
More troubling to Atletico, which despite winning the league title will still be perceived as underdogs, will be the loss of leading scorer Diego Costa. The Brazilian native suffered a hamstring injury in Saturday's title-clinching victory at Camp Nou in Barcelona and may miss Saturday's match. Only Messi and Ronaldo scored more goals this season than Costa's 27 in 34 games.
"It's too early (to worry)," said Simone, Atletico's manager. "Let's wait for news on the injury. This is not a game for players who are 80%."
Simone is pacing himself. As should the city of Madrid, which must prepare for yet another wild parade this weekend. The only question, as with most parties, is what to wear: the red and white of Atletico or the white and blue of Real?
And it does not even end there. This weekend also marks the commencement of the French Open, where legendary Spaniard Rafael Nadal, the world's No. 1 player, seeks to become the first man to win five consecutive singles titles at Stade Roland Garros. And next month begins the World Cup in Brazil, where the reigning champion from 2010 is… Spain.
If you do not enjoy crowds, celebrations or fun, it's best to avoid Madrid right now. Because for the foreseeable future, the city's ardor for sports is going to create a Spanish imposition.
It's Mad, Mad Madrid World for the UEFA Championship | Sports