Moms Can Lead the Way for Marginalized Kids | Opinion
As moms, we all want our children to feel safe and happy, with plenty of opportunities to expand their minds and grow into the people they want to become. But this Mother's Day, moms across the country are hurting. Those fundamentals of parenting are under assault by anti-LGBTQ+ forces who lost at the White House and lost in the Supreme Court—so they've taken their fight to statehouses, to our kids' classrooms and into our homes.
There's "Don't Say Gay/Trans" legislation in Florida and Ohio and a directive in Texas to investigate the parents of trans kids. There are bans on books about LGBTQ+ identity and bans on trans girls participating in school sports. None of these are about protecting children or families. Instead of solving real problems, lawmakers are looking to score points at the expense of our youth. We're already feeling the harm—according to the CDC, one in four LGBTQ+ teens attempted suicide in the first half of 2021.
Whether your child is queer, straight, cis or trans, all moms should be outraged at anyone, especially elected leaders, who stoop so low as to use children as cudgels for their own political gain.
As these anti-LGBTQ+ politicians seek to normalize legislation that targets our kids' rights and safety, we cannot leave it up to the moms of queer and trans youth alone to fight back. Whether you are a part of the LGBTQ+ community or not, all moms have a stake in keeping childhood off-limits from nefarious politicking. That means all moms are responsible for standing up for trans youth in the face of recent legislation—legislation that was designed to divide us as moms and as humans.
As a lesbian cisgender mom, I have made it my responsibility to call upon all moms to stand up for queer and trans kids—and by extension, for all kids. Together we can use our voices to protect those who are being singled out just for being who they are.
For moms who will bend over backwards to keep our families safe and happy, you don't have to stretch your imagination to understand why these state-level measures are so dangerous. So far in 2022, just four months into the year, 240 anti-LGBTQ+ bills have been introduced, most of them targeting the trans community. Though 90 percent of anti-LGBTQ+ bills introduced last year failed to pass, we know that simply debating anti-LGBTQ bills in the public square is harmful to LGBTQ+ children. In Texas, where lawmakers have banned gender-affirming health care for trans youth and introduced a directive to investigate parents of trans children, there was a 150 percent increase in crisis contacts by LGBTQ+ youth last year. In Arkansas, where the state legislature overrode the governor's veto of a ban on trans medical care, there was an increase in suicidal ideation and attempts. Nationwide, 85 percent of LGBTQ+ youth say the bills hurt their mental health.
"Trans kids don't have a political agenda," said Amber Briggle about her son Max in GLAAD's new PSA. Trans kids are just kids, and queer kids are just kids. But because Briggle and her family live in Texas, she and her husband found themselves under investigation recently, simply for loving Max unconditionally and getting him the gender-affirming care he needs to thrive.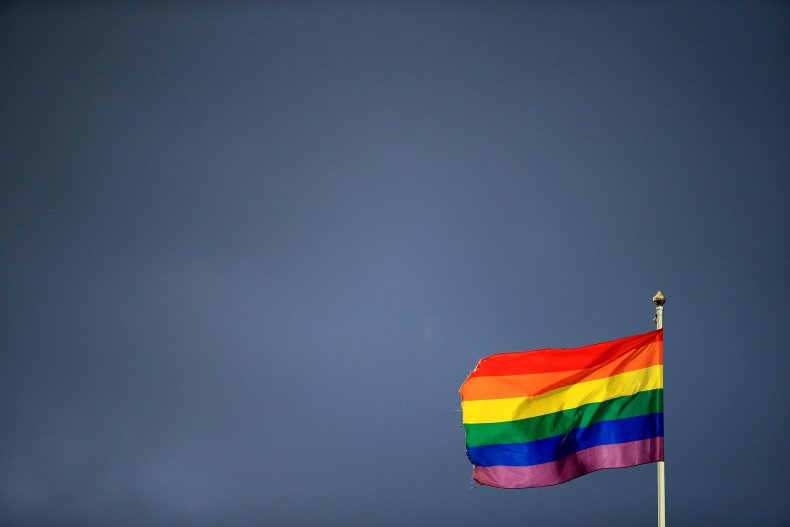 It's unclear how anti-LGBTQ+ politicians attempt to justify tearing families apart as a way to protect children. The same goes for all the recent bills, laws and directives, whether they're about health care, education, sports, or simply existing. They don't solve any problem that exists; they spread hate for political gain.
A new Gallup poll found that one in five members of Gen Z identify as LGBTQ+. Banning books about identity won't change that; it will just needlessly make more children feel alone. Banning trans girls from playing sports won't stop them from being trans, or "protect" cis girls from some invented threat. It will deny all our children the lessons in working together across differences that are so important in youth sports.
I know from my years in the LGBTQ+ movement that these shameful attacks will not stop soon. But I also know that being a mom is a superpower, and I will not stand by as cowardly politicians stoop so low as to target queer and trans youth. I won't let them inject fear, danger and hate into childhood for the next generation.
I know other moms are with me on this. Whether your child is queer, trans, cis or straight, it's our job to protect them from anyone who wants to mess with them.
As moms, we tell our kids to stand up for what they believe in, and that if you stand for nothing, you will fall for anything. This is the moment to heed that reminder ourselves, and stand up for trans kids and all LGBTQ+ kids as their rights and safety are under attack. Queer and trans youth deserve the freedom, opportunity and joys of childhood. They deserve to simply be kids.
Sarah Kate Ellis is the president and CEO of GLAAD, the world's LGBTQ+ media advocacy organization. In this role, she leads GLAAD's work as a watchdog and resource with news, entertainment and social media, with the goal of growing acceptance of LGBTQ+ people. She also expanded GLAAD's work to partner with global business and commissioned GLAAD's annual Accelerating Acceptance report, which measures sentiment toward LGBTQ+ people.
Prior to GLAAD, Sarah Kate was a media executive who ran marketing for magazines such as Vogue, In Style and Real Simple.
The views expressed in this article are the writer's own.