It's National Voter Registration Day—Do It or Risk This Parody Stuck in Your Head All Day
Today is National Voter Registration Day. The nonpartisan and collaborative effort takes place every year on the fourth Tuesday of September to bring attention to our democracy and our civic duty. If you aren't registered already, today is as good a day as any to make sure your voice is heard this upcoming election.
Celebrities and corporate partners are reminding folks to register, along with content creator Missy Modell. She shared a video on Tuesday, reminding all to register to vote if you haven't yet. The catchy tune, titled "Register Early," is sung to the tune of Carly Rae Jepsen's "Call Me Maybe."
"100 million people didn't vote in 2016. Let's not make that mistake again, k?," Modell captioned the video. "Make sure you're registered and tell all your & family friends to do it too!" The song is catchy, much like Jepsen's 2012 song.
If "Register Early" isn't stuck in your head all day as a reminder to check your voter registration status, I don't know what else could remind you.
"Feels like we're living in hell. Is this year real? I can't tell. This my cry out for help. Save our democracy," Modell sings. The song mentions the events of 2020 including climate change and the cases of the coronavirus rising. Screenshots from President Donald Trump's Twitter, along with the clip of him describing his cognitive impairment exam were also included in the parody.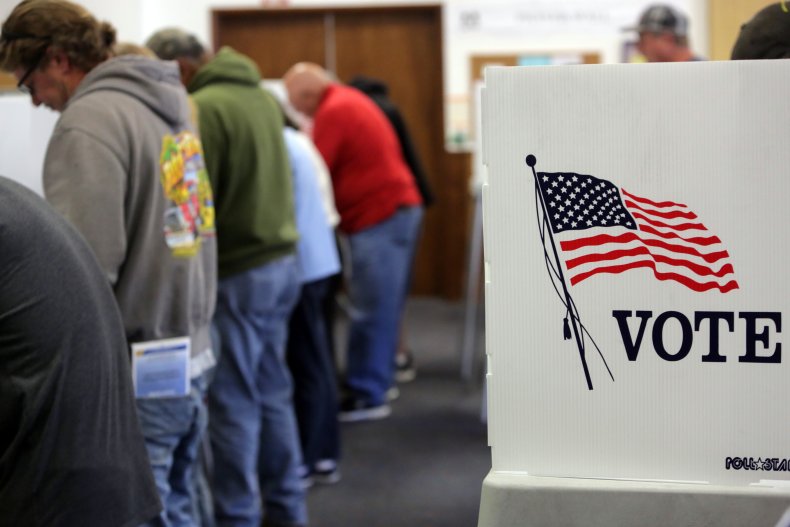 "Did not elect you, so this is crazy. For this November, register early," she continues during the chorus. "In person, mail and absentee baby. Just do whatever, register early!"
Modell partnered with Defeat By Tweet to encourage folks to register to vote. Defeat By Tweet is an online platform that allows people to donate a few cents every time President Donald Trump tweets.
The site they have raised over $1.8M and is backed by 27,000 donors who have collectively donating more than $1,600 per tweet. All proceeds go towards the Justice Fund, a syndicate of 22 Black-led and Black-centered community organizers working in swing states.
"National Voter Registration Day ​is an opportunity to recognize and celebrate each citizen's role in shaping our country and its future,​" Lauren Kunis, Program Director of National Voter Registration Day, said. "If we want to see more Americans participate in our democracy, it is crucial that the next few weeks bring record-setting levels of voter registration that will enable as many citizens as possible ​to have their voices heard this November."
Visit https://nationalvoterregistrationday.org/register-to-vote/ to make sure you're registered to vote for the upcoming election.