'It's Not Alabama:' Democrat Lawmaker Suggests You Need More Intelligence to Be Elected in California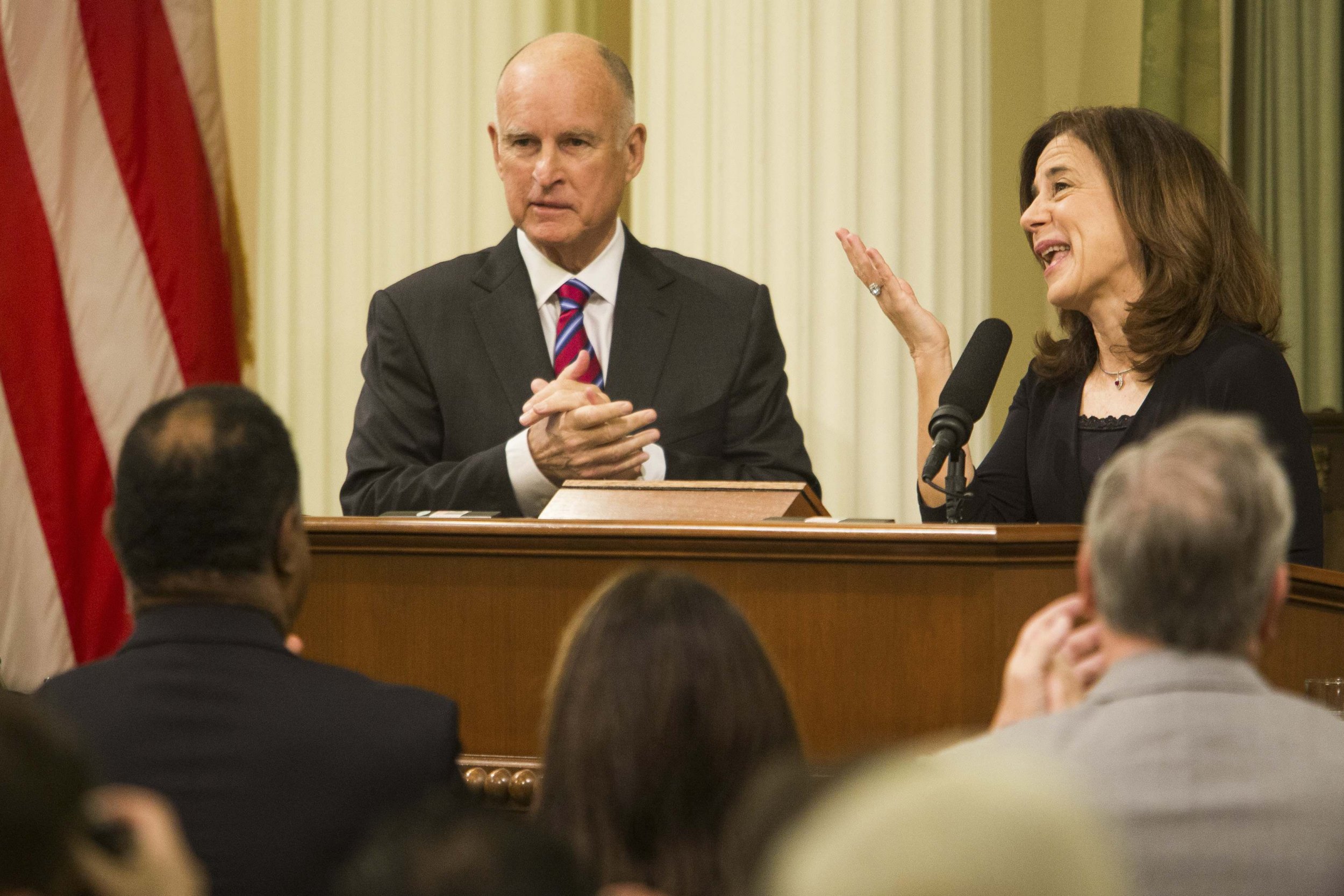 Democrats planning to run for office in California should have to pass an "intelligence litmus test" according to the state governor.
Jerry Brown said in a Sunday interview with NBC's Meet the Press that intelligence rather than the abortion question should be the main test for those in the West Coast state.
"Well, the litmus test should be intelligence, caring about, as Harry Truman or Roosevelt used to call it, the common man," Brown told host Chuck Todd.
"We're not going to get everybody on board. And I'm sorry, but running in San Francisco is not like running in Tulare County or Modoc, California, much less Mobile, Alabama," he added.
In recent years, California has tended to elect Democrat lawmakers. The state has not voted in Republican candidates since 1988—although prior to that point the GOP enjoyed widespread support there.
Indeed, such is its perceived difference from the rest of the United States, many in California are pushing for "Calexit," with polls from the beginning of the year showing more than a third of Californians would support secession from the country.
Clarifying that he remained committed to abortion rights, Brown told The Hill: "We will have to win in very tough, diverse, swing Republican-held districts across the country. Ultimately, the people in districts across the country will determine who will take on the Republican incumbent."
"I'd say, look, even on the abortion issue, it wasn't very long ago that a number of Catholic Democrats were opposed to abortion," he said in the Sunday interview.
"So the fact that somebody believes today what most people believed 50 years ago should not be the basis for their exclusion," Brown added, explaining Democrats would need to move beyond "the more particular issues to the generic" if they wanted to run the country.