'It's Not Even a Funny Joke': Viral Video Calls Out 'Sexist' Clothing Tags
A video posted to TikTok has earned more than 900,000 views and sparked outrage in the comments section after revealing several laundry tags that state that it was a woman's job to wash the article of clothing.
Millie Lusson published the viral video to her TikTok account, @one.in.a.millie.on, at the end of November.
"Time to check clothing for sexist labels," the video caption read.
A montage of clothing labels cycled through the video with different variations of stating that the wearer should give the article of clothing to a wife, girlfriend or mother.
"Give it to your woman," a clothing's laundry label read. "It's her job."
Another laundry label stated, following the washing instructions, that the wearer's mother will wash the clothing.
In a follow-up video, Lusson said her intention in posting the video was to bring awareness that these labels exist.
While some people commented that the labels were meant to be taken as a joke, Lusson said it was not funny. She also noted that people pointed out that the labels date back about six years ago.
"The thing is, some are as recent as 2018, and in 2018 and six years ago we knew this was unacceptable and misogynistic," she said. "So, unless they're from 1950, they do not get a pass because they were a long time ago."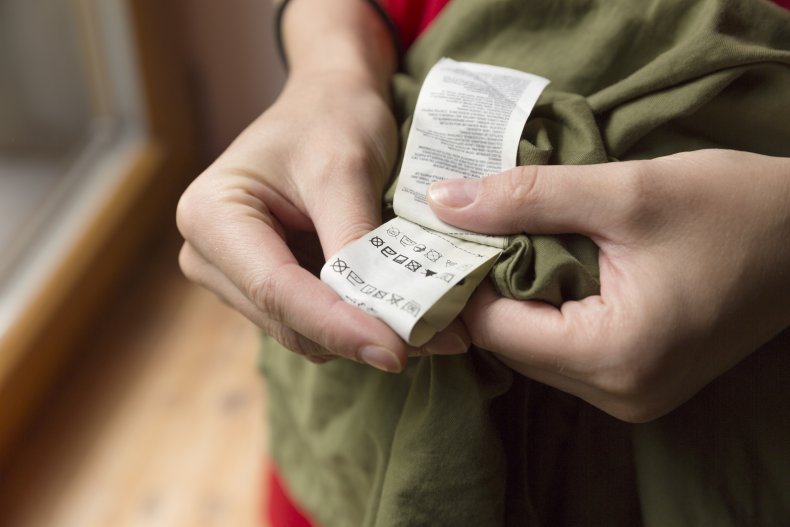 Brands have been criticized for these types of laundry labels through the years.
In a piece written for HuffPost in 2018, Ellen Wallwork wrote about the washing instructions that were printed on a men's jacket manufactured by Plank Clothing. She also revisited previous instances that clothing companies were under fire for their tags.
Lusson also said she wanted to urge people to check the labels on their clothing because they may own pieces that have tags with those messages on them.
Many commenters shared Lusson's perspective and voiced their own disbelief over the labels.
"It's not even a funny joke," TikTok commenter @deplorableprincess wrote.
"The only funny thing about this is the guys who find jokes like these funny don't realize this means they're incompetent," commented a viewer.
TikToker @tamarajaneheart commented, "This just enables weaponized incompetence."
"If a man ever told me it was my job to wash his clothes I'm throwing them away, @Avavu commented. "Or bleaching it all."
Another commenter commented that they were planning to teach their 9-year-old son how to do his own laundry.
One commenter wrote they checked their boyfriend's shirt from Ripndip, a brand featured in Lusson's original and follow-up video, and discovered the label read: "If washing becomes necessary, give to your momma or gf and go skate," which was the same statement printed on the label in the video.
Lusson told Newsweek her goal was to simply call out sexist "jokes."
"Casual misogyny and sexism are problematic, they seep into the vernacular and with that, there is a danger that they become the norm," she said. "Being under the guise of 'jokes' does not excuse them and we should not let them slide because of that."
Newsweek reached out to Ripndip for comment.
Update 01/05/22, 5:25 p.m. ET: This article has been updated with a comment from Millie Lusson.