'It's Not Fair That You Can't Teach': Fatemeh Anvari Removed From Classroom for Wearing Hijab
A community in Quebec, Canada was stunned this week when parents received a letter from Chelsea Elementary School alerting them that a teacher was being removed from the classroom.
The teacher, Fatemeh Anvari, said she was told she was no longer allowed to teach because she wore a hijab, CBC reported.
The move was made in accordance with Bill 21 which says that some civil servants in positions of authority are not allowed to wear religious symbols while at work—including teachers.
CBC reported that while the law will soon exempt English-language public schools, like Chelsea Elementary School where Anvari works, for now, the law still holds until all appeals to the bill have been heard.
In October, Newsweek reported about an incident involving a teacher accused of "forcibly" removing the hijab of a second-grade student in Maplewood, New Jersey. The incident was broadcasted on Facebook by Olympic fencer Ibtihaj Muhammad who was the first American Muslim woman to wear a hijab while competing at the Olympic Games and a Maplewood native.
In a letter sent out on December 3, parents learned that Anvari, or Ms. Fatemeh as she is known at school, would be moving to an "alternate role in the school." The letter, which was obtained by CBC, does not make clear the reason for Anvari's departure.
Kirsten Taylor-Bosmon, a parent to a child in Anvari's class, told CBC that when she found out the reasoning she was shocked.
"It was just awful, really upsetting," she told the outlet. "These are not the values that we teach our children. So it's really hard to explain this to our kids."
Taylor-Bosmon shared a card with the outlet that her daughter wrote to Anvari after finding out she would no longer be her teacher.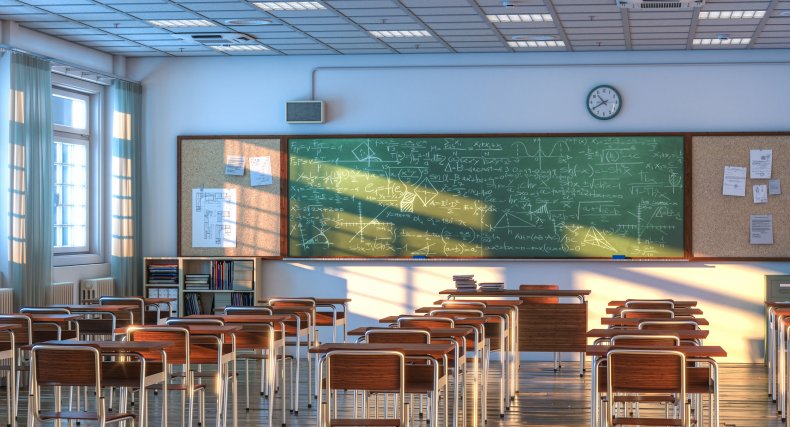 "[I]t's not fair that you cant teach?!," the young girl wrote. "I actually think your hijab is awesome!!!"
Conservative Leader Erin O'Toole commented on the situation Thursday saying that while he is personally against the law, he respects provincial autonomy.
"I don't agree with the secular tenets of Bill 21 but it is a question for Quebec to decide and I do think we have to make sure that everyone is respectful and respected in these discussions," he said, as reported by CTV.
CTV reported that Prime Minister Justin Trudeau has said he disagrees with the law though "hasn't gone so far as to call it discriminatory." Trudeau has not commented on the Fatemeh case.