Amid overwhelming calls for Representative John Conyers (D-MI) to step down, the Office of Compliance has released new details about secret payouts made to alleged victims of not just sexual misconduct but also discrimination on the basis of gender, race, age and more.
The office, whose job it is to enforce the Congressional Accountability Act of 1995, provided a breakdown of the complaints it has quietly settled since 2013.
According to a letter from OOC Executive Director Susan Tsui Grundmann, addressed to the House Administration Committee, the office used its "Awards and Settlement Fund" to pay out claims against the offices of six House members over the last four years. Two of the claims involved sex discrimination, while another included allegations of sexual harassment. For the sexual discrimination complaint, the office paid $84,000; for the sexual harassment complaint, another $76,000.
Not all of these funds have gone to resolving sexual misconduct complaints: The OOC's report includes details about funds paid out for a claim that involved religious discrimination as well as sex discrimination, for which the office awarded $7,000. Other claims involved disability discrimination, discrimination for veteran status, racial discrimination and discrimination based on national origin.
In total, the House of Representatives alone has cost the office $359,450 since 2013.
News of the government's secret payouts for internal misconduct first began to come to light in October, when the Washington Post reported that, between 1997 and 2014, the U.S. Treasury had spent some $15.2 million in awards and settlements for workplace violations on Capitol Hill. A subsequent letter from the OOC—which included settlements for the years from 2014 to present—revealed the office had spent more than $17 million, with the largest payments made in 2002 and 2007.
When Representative Jackie Speier (D-Calif.) spoke out about the vast sum of money to condemn the climate of alleged sexual misconduct in Congress, the OOC initially refused to release any specifics about the payouts to the public.
"The OOC does not currently provide any breakdown for the type of discrimination payments made, the amounts of individual payments, or even the offices that the complaints generate from," a spokesperson from the office told the Hill at the time.
Lawmakers on both sides of the aisle have come out against the shadowy way Congress has handled these complaints for decades.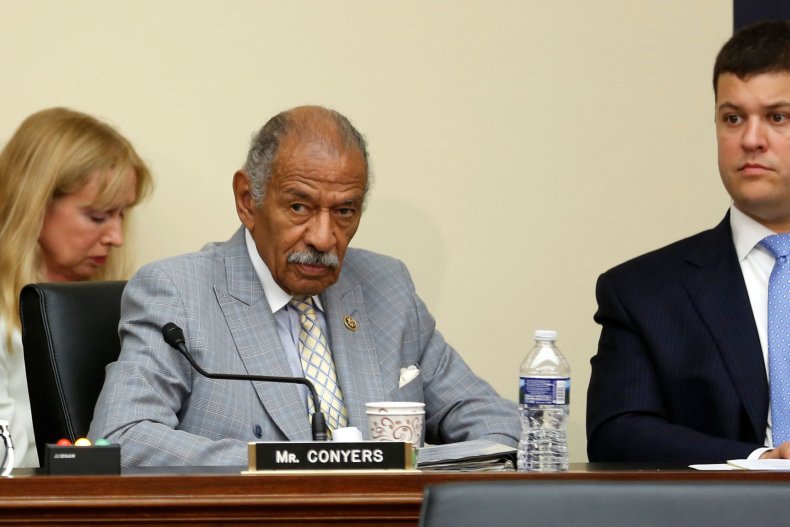 "Most people didn't know it existed," Representative Tom Cole (R-OK) said about the payments in a November closed-door meeting reported on by Politico. "I think there's a pretty strong feeling that frankly those things ought to be public and those things ought to be paid for by the individual responsible, not by the taxpayer."
He added: "There's just a sense that the institution deserves better than this and we've got an obligation to act and do something."