It's Not Just Student Loans. Americans Are Drowning in Medical Debt. Biden Must Help | Opinion
There has been a lot of talk recently about student loan forgiveness—and rightfully so. It's become a rallying cry across the country, and this week, President Biden signaled to lawmakers that he was open to considering federal loan forgiveness.
But there's another form of debt that the White House should stay focused on, one that's devastating families across the nation: medical debt.
According to data from the U.S. Census Bureau, 17 percent of U.S. households had accrued somewhere in the neighborhood of $195 billion in medical debt as of 2019, while some studies show that the percentage is even higher. And not just a little debt; a Kaiser Family Foundation report showed millions owe more than $10,000.
Many of these individuals now face economic hardships as a result, both from the debt itself as well as from inconsistent and unclear communication, chronic mismanagement of financial assistance programs, and aggressive debt collection practices for unpaid medical bills.
And there's a question of equity here, too, when you consider that the burden of medical debt is disproportionately borne by people of color, those in poor health, and people living with disabilities; 27 percent of Black households and 19 percent of Hispanic households have medical debt, compared to 16 percent of white households.
To make matters worse, analysis of medical collection complaints data from the Consumer Financial Protection Bureau found that 63 percent of patients claim that the debt was never owed, was not verified as the consumer's debt, was already paid, or was discharged in bankruptcy.
Take, for instance, a pregnant woman in New Mexico who was told the cost to deliver her baby at a local non-profit hospital was $10,000, but was never informed of financial assistance or Medicaid options. Because she didn't know about these options, she planned to sell her personal belongings to cover the cost—until a family member got involved and helped her apply for Medicaid. And still, she later received a bill for an ultrasound, though a nurse told her it should be covered. That unpaid bill showed up on a credit check three years later, which severely damaged her ability to buy a house for her growing family.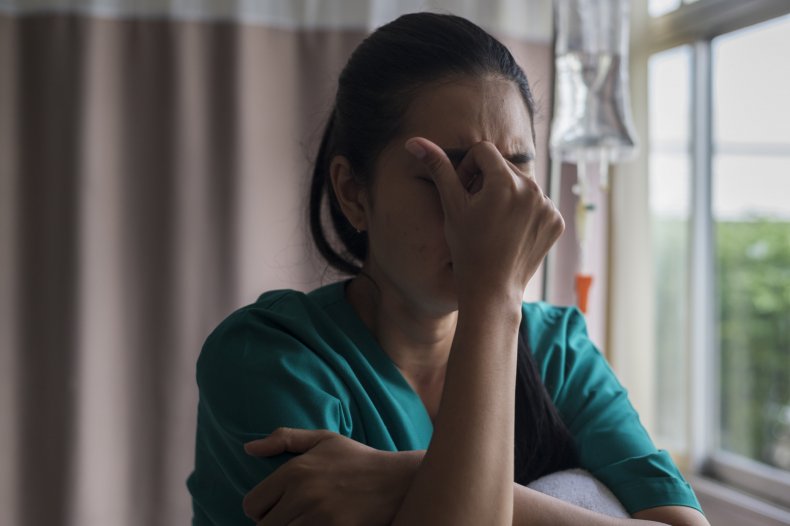 This woman is one of millions.
Two-thirds of hospitals in the U.S. are classified as non-profits, yet there is a huge disconnect between the billions of dollars of tax exemptions that many of these institutions receive and how much of those savings goes back into community investment and charity care, as a recent study from the Lown Institute found.
These non-profit institutions have an ethical obligation to provide financial assistance and other benefits to the community. And they should be expected to desist from pursuing aggressive collection actions for patients' unpaid bills.
Hospitals and other health care providers should take immediate steps to ease the burden of medical debt by changing existing harmful policies. But we cannot rely on a broken system to unilaterally police itself. True change will only come when policymakers work hand-in-hand with affected people in laying new groundwork about what is and is not acceptable policy.
The Biden administration and Congress must take bolder action. It's time to enlist the millions of people suffering from medical debt to help craft policy that would adequately provide them with relief.
There are a full menu of options, from requiring stronger financial assistance from hospital systems to prohibiting egregious collection actions like wage garnishment and liens on people's homes, to taking aggressive action against bad actors.
In all of this, the administration should look to advocates, community-based organizations, and impacted people to ensure that policy is centered on the experiences and needs of the people most affected.
Together, we can begin transforming our broken health system into one that is shaped by and accountable to all people.
Emily Stewart is the executive director of Community Catalyst, a leading non-profit national health advocacy organization dedicated to advancing a movement for health equity and justice. The organization was recently awarded a $25M gift by MacKenzie Scott, a recognition of its impact to date and vision for the future.
The views in this article are the writer's own.