It's Not Prince Andrew We Need to Worry About, It's Charles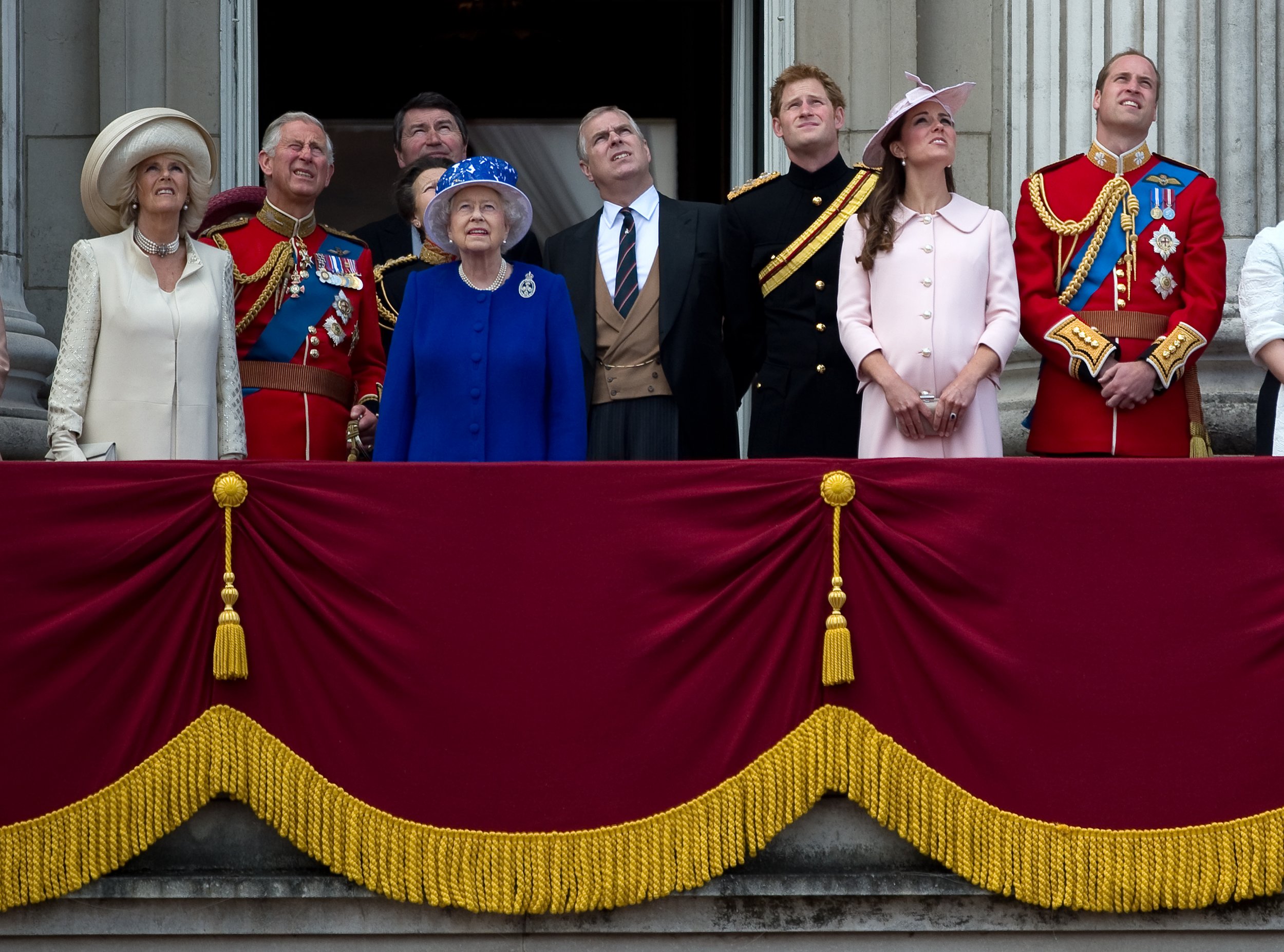 Prince Andrew, the Duke of York, is a very lucky man. If it hadn't been for the appalling events in Paris last week, he would still be all over the front pages.
Perhaps you've already forgotten why. It's because of a lawsuit brought in Florida by a woman who alleges that she was forced to have sex with him while she was still, under Florida law, a minor. (She was 17 at the time of the alleged encounters -- in Florida, the age of consent is set at 18. In the U.K., it's 16.)
The woman claims that she was ordered to have sex with him by the financier Jeffrey Epstein, a convicted sex offender who was at the time a friend of the prince's. (Epstein served 13 months of an 18-month jail sentence for soliciting an underage girl for prostitution.)
It is important to note that Buckingham Palace has emphatically denied that Prince Andrew had any sexual contact with the woman who filed the lawsuit, and says her claims are "without any foundation." It remains to be seen whether the claims, and the prince's denials, will ever be tested in a court of law.
Does it matter? Well, for a start, we have learned over the past couple of years not to dismiss out of hand allegations of the sexual abuse of minors. They need to be taken seriously, and they need to be investigated.
We also need to recognize that members of the royal family are not above the law. As the Times pointed out in a notably unfriendly editorial, King Juan Carlos of Spain abdicated last year amid serious allegations against members of his family, and his daughter could face trial for fraud. (Juan Carlos is now also facing a paternity suit in the Spanish supreme court.) "No royal family," thundered The Thunderer, "is indispensable, or permanent." Windsors, watch out.
As it happens, I don't think Prince Andrew is a serious threat to the survival of the House of Windsor. Even as the queen's second son, he's pretty low down the succession pecking order, below Charles, William, the infant Prince George and Harry. And after all, our history is littered with princes behaving badly.
The real threat to the family firm is Andrew's big brother. To put it bluntly, it seems that Charles has no intention of shutting up even after he is enthroned. Admittedly, that may not be any time soon. The queen, now age 88, is still in apparently excellent health and well on the way to exceeding Queen Victoria's record as Britain's longest-reigning monarch. And her mother, you'll remember, made it to 101.
For Charles to sound off about his various pet obsessions (architecture, education, farming, alternative medicine) might be just about OK as long as he's a mere prince of Wales, but it'll be very different once he's king. We've grown to like our monarchs as the Victorians liked their children: seen, but not heard. If they're going to be figureheads, symbols of unity not division, the less they say, the better. "Have you been here long?" and "Isn't that lovely?" have served the queen perfectly well for more than 60 years.
(I'm told, by the way, that she's a great deal more outspoken in private -- but everyone who meets her seems to take a voluntary vow of perpetual silence. I've never understood why.)
Charles, it seems, has different ideas. A report in The Guardian a couple of months ago quoted unidentified sources close to him as saying he intends to reshape the monarch's role when he becomes king and to make "heartfelt interventions" in national life. He is, said the sources, "set to continue to express concerns and ask questions about issues that matter to him…."
This does not bode well. We know he's already in the habit of sending lengthy handwritten notes to various government ministers, drawing their attention to whatever is uppermost in his mind. I fail to understand why ministers consider that they need to reply in any detail: I would have thought, "The minister thanks you for your comments, which have been noted," would do perfectly well. But that's not Whitehall's way, apparently.
Unless Charles learns to bite his lip, he's going to find himself -- and the monarchy -- in trouble. It's already possible that the queen will find herself in a tricky position after the next election, if it doesn't provide a nice clear result.
What should she do, for example, if the party that wins the most seats isn't the one that wins the most votes? Whom should she invite to form a new government: the leader of the party with the most votes, or the one with the most seats? If it were Charles in her place, he might be tempted to suggest that he take over instead.
By happy coincidence, a play currently showing in London's West End ("King Charles III" by Mike Bartlett) imagines what might happen if Charles does indeed carry out his threat to become an activist monarch. Written in Shakespearian blank verse, the play has Charles refusing to sign an act of parliament with which he disagrees, because he fears that unless he makes a stand, he would "possess not mouth nor tongue nor brain, instead I am an empty vessel, waiting for instruction, soulless and uncorporate."
The play builds to a thrilling climax, when William and an unexpectedly forceful Kate compel Charles to abdicate in their favour. It's dramatic licence, of course...
From 1989 to 2012, Robin Lustig presented Newshour on BBC World Service and The World Tonight on BBC Radio 4. His award-winning blog can be read here.