It's Not the Role of Government to Protect Us From Apps | Opinion
The following is a lightly edited transcript of remarks made by CJ Pearson during a Newsweek debate about the US Government banning TikTok. You can listen to the podcast here:
Since I'm a 20-year-old from Generation Z who uses the app every day, it probably makes me a little different than a lot of folks on my side on this issue. I don't think that it should be banned. While I acknowledge that TikTok is probably isn't one of the best things for young people, I think that it is a little bit suspicious that they promote certain types of content to their own citizens in China that is educational to young people. But here at home, they're promoting twerking videos and just absolute degeneracy. At the end of the day, if parents don't want their children on TikTok, then don't let them use TikTok. I don't think it's the role of the government to raise people's children. I don't think that it's the role of the government to remove people's access to these apps, especially in the name of so-called Privacy. I'm also concerned about what Mark Zuckerberg is doing with my data. I was concerned with what Jack Dorsey was doing with my data.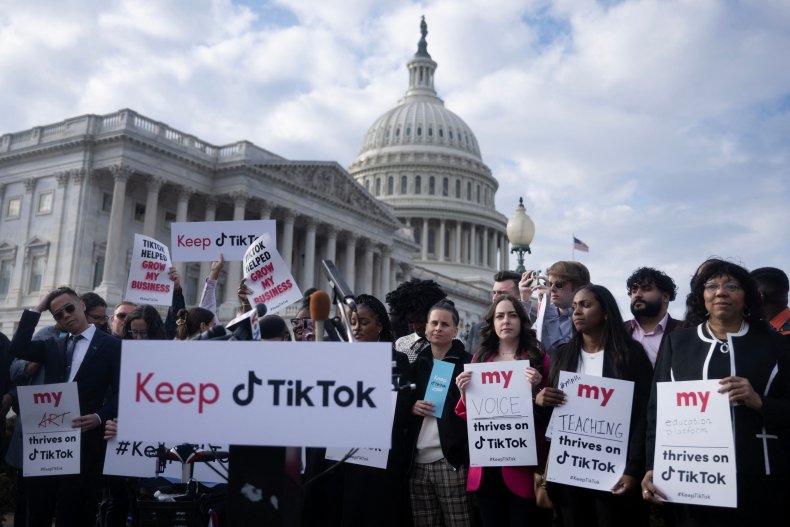 All of these are very, very reasonable concerns, and I also am increasingly concerned about the vehicle in which they're seeking to ban TikTok. It's, it's called the Restrict Act, which not only doesn't even mention TikTok or Bite Dance by naming of the actual legislation, but has a lot more far-reaching implications and I don't think have simply been talked about enough. And it's been something that's supported obviously, by both Senator Mark Warner from Virginia, but has some Republican backing as well. Tucker Carlson made a really good point about the legislation this week when he said that if the unit party is getting behind something, that's probably when you should start to ask yourself, is this a good thing? You know, there's text in the legislation that actually allows the executive branch of government, the Secretary of Commerce and the director of National Intelligence to go after people who have a relationship with a foreign adversary. Now, what that relationship actually is, is subjective. At the end of the day when we've seen the way in which the federal government has been weaponized against conservatives today, I feel like it's just another tool in their tool belt to do the same, which honestly gives me a lot of worry. But on the issue itself, flatly should TikTok be banned? It's a no from me.
C.J. Pearson is a PragerU personality.
The views expressed in this article are the writer's own.