It's Not Too Late—Everything You Need to Finish Your Spring Cleaning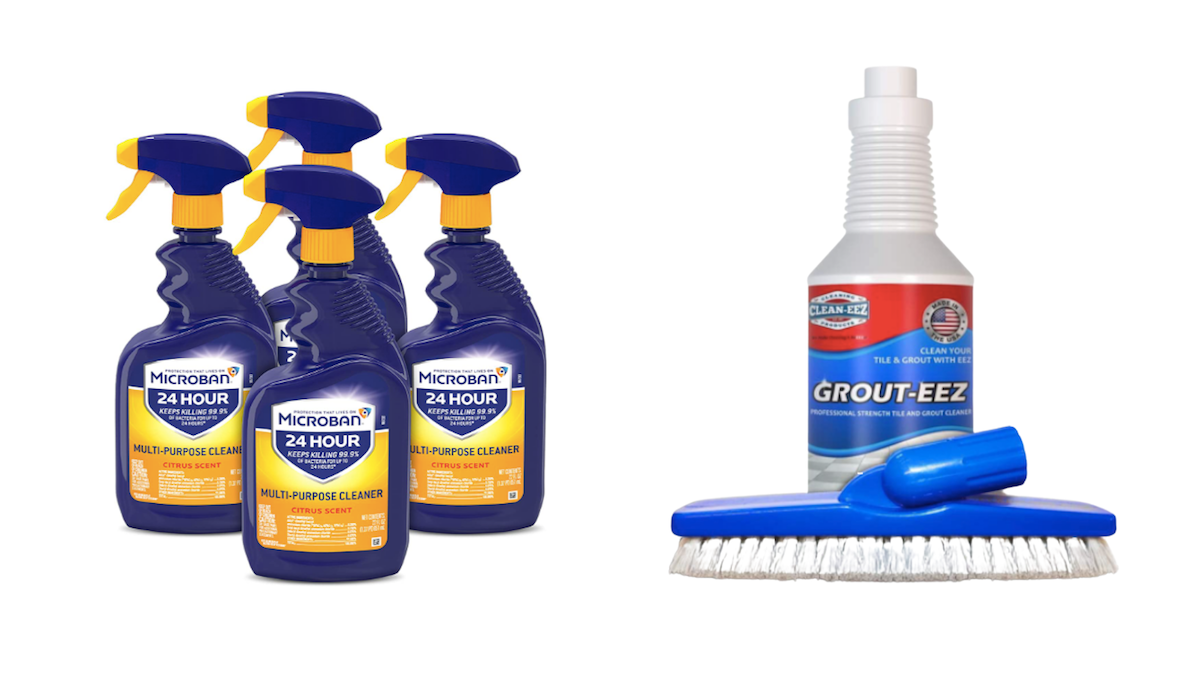 Flowers are blooming, birds are chirping and the sun is finally setting well after 7 p.m. You know what that means—it's almost summer! But what about your spring cleaning?
Everyone has a different spring cleaning routine, so it's totally up to you whether you like to go room by room, tackle the garage last, or start things off with a yard sale. But one thing you can't avoid doing while spring cleaning is deep-cleaning every nook and cranny of the home. It's a lot, but you still have time! And the work is a breeze with the right products and tools to get the job done.
11 Spring-Cleaning Must-Haves
Keep reading for 11 spring cleaning must-haves—from organizational products for tidying up those closets to the best cleaning products of 2022. As always, the prices listed may fluctuate over time.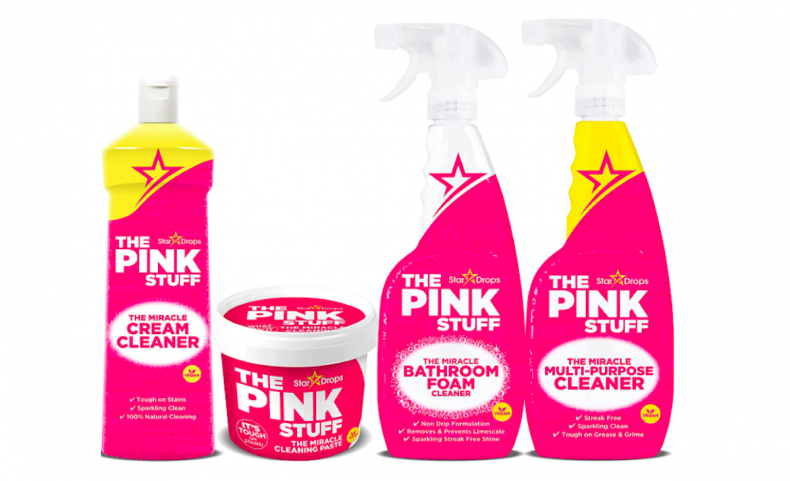 The Pink Stuff is what's up. The Pink Stuff Ultimate Bundle comes with everything you could ever need to deep-clean grout and tough-to-scrub spots like the tub, shower or toilet. On Amazon, The Pink Stuff Ultimate Bundle has more than 8,387 reviews. It comes with the brand's fan-favorite products like Miracle Cleaning Paste, Multi-purpose Cleaner, Bathroom Foam Cleaner and Cream Cleaner. Each product is super tough on stains and doesn't require a lot of scrubbing to reveal a shiny and new surface underneath. It's the perfect must-have for the spring cleaning season.
One Amazon reviewer wrote, "I'm quite impressed with this stuff. I clean houses, so I'm always looking for products that make my job easier. This stuff fits the bill! Microwaves covered in grease, spray it on, wait 30 seconds and wipe it off—that easy! Not exactly streak-free as advertised, but still cuts my time in half! Highly recommend!"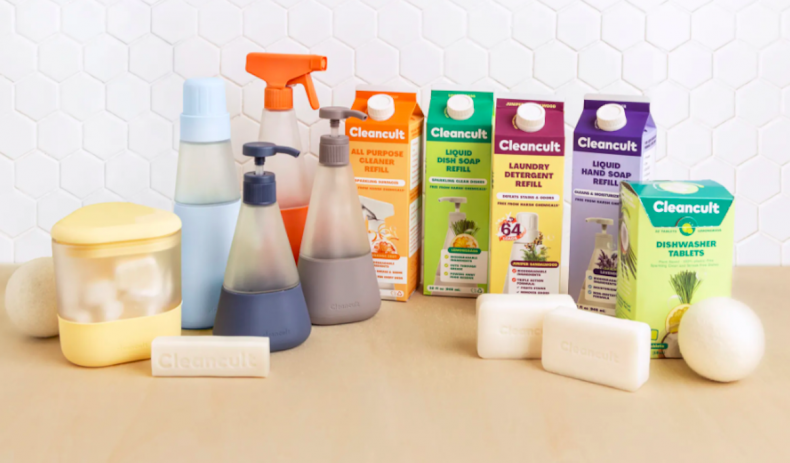 Another excellent cleaning product bundle is Cleancult's Complete Home Bundle. Particularly great if you're looking for an eco-friendly, non-toxic cleaning product option, you can choose from three different scents—classic, fruity and exotic—and three different color options—mosaic, off-white and periwinkle. Each reusable and refillable cleaning bottle is shatter resistant, and each liquid refill comes in paper packaging, making the most negligible impact possible on the planet. With over 15 products in this set, you'll get 64 laundry loads and 32 loads of dishes done—all while feeling good about your environmental impact.
Buy at Cleancult.com for $109.99.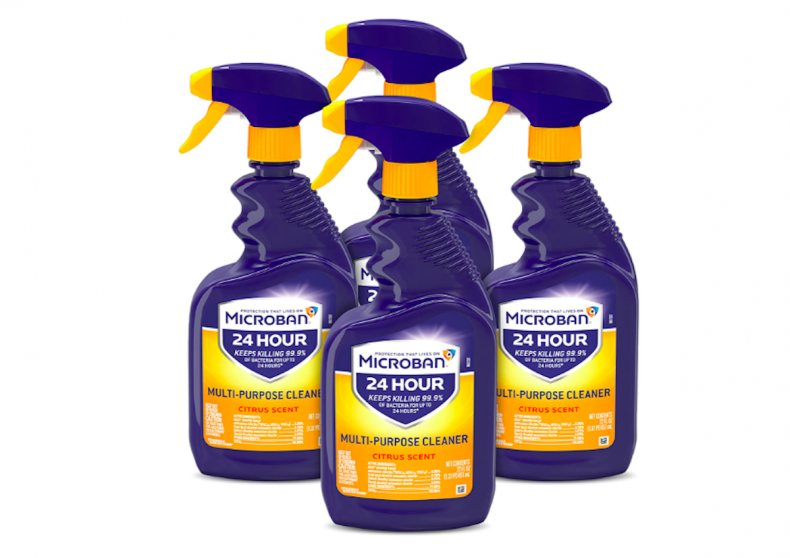 Microban Disinfectant Spray 24-Hour Sanitizing and Antibacterial Spray has been having a moment ever since the onset of the coronavirus global pandemic. With a 4.8-star rating and nearly 6,000 reviews on Amazon, reviewers love that it's an Environmental Protection Agency (EPA)-registered disinfectant that's both tested and proven to kill viruses in accordance with the EPA Emerging Viral Pathogen policy. It disinfects, sanitizes, deodorizes and even works to prevent future mold and mildew that may develop.
One Amazon reviewer wrote, "Microban is the perfect product with multiple uses (bathroom toilet seat, bathroom floor, sinks, trash cans, shower, bath tub, carpeting (if you have pets and they missed the pee pad), and we also use it to spray the corners of the carpet to prevent mold and mildew."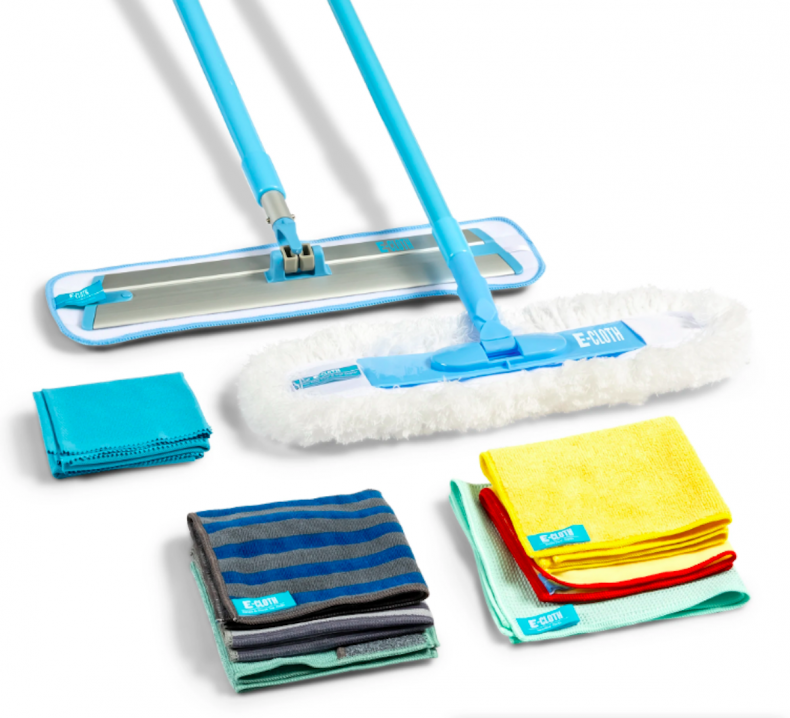 Skip the Swiffer and go eco-friendly! The Spring Cleaning Bundle from E-Cloth.com offers your choice of either a 10- or 12-piece bundle featuring a Deep Clean Mop, Flexi Edge Floor and Wall Duster, an eight-piece Home Cleaning Set and two Non-Scratch Scrubbing Pads. It even comes with a free Kitchen Dynamo with purchase! The Spring Cleaning Bundle comes with a complete set of specialized cleaning cloths—made with reusable woven pads—for deep-cleaning that's as functional as it is eco-friendly. Each cloth will last you for more than the season, so you're totally getting the most bang for your buck!
Buy at E-Cloth.com for $89.99.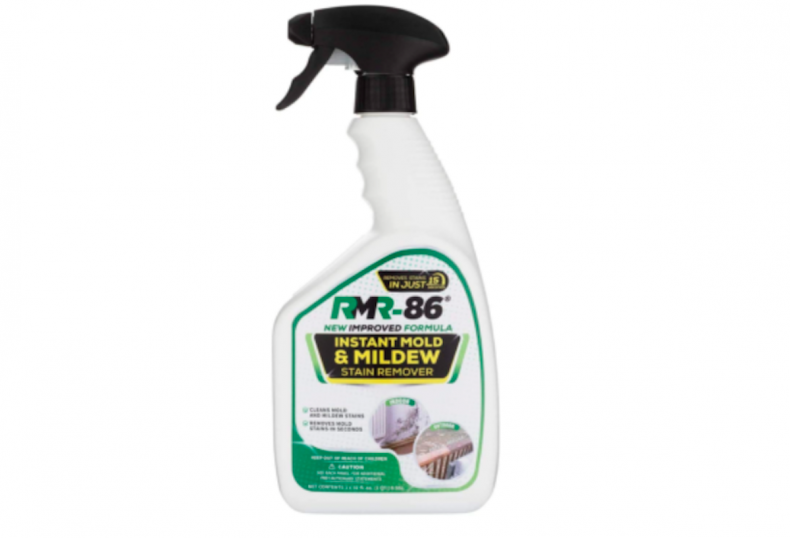 Mold got you down? Not anymore! The RMR-86 Instant Mold and Mildew Stain Remover Spray is so beloved for its mold-fighting and -removing properties, it has more than 34,000 reviews on Amazon. Just a spray or two removes unwanted odors in the kitchen, toilet area, drywall and even on vinyl shower curtains (where we all know mold is bound to grow!). It instantly targets even the most ingrained mold and mildew stains and is strong enough to cut through mold growing in small spaces like grout or on the shower doors.
One Amazon reviewer wrote, "This is one of the most amazing cleaning products I have ever used. It helped me clean my moldy bathroom and restored it to pristine white within minutes."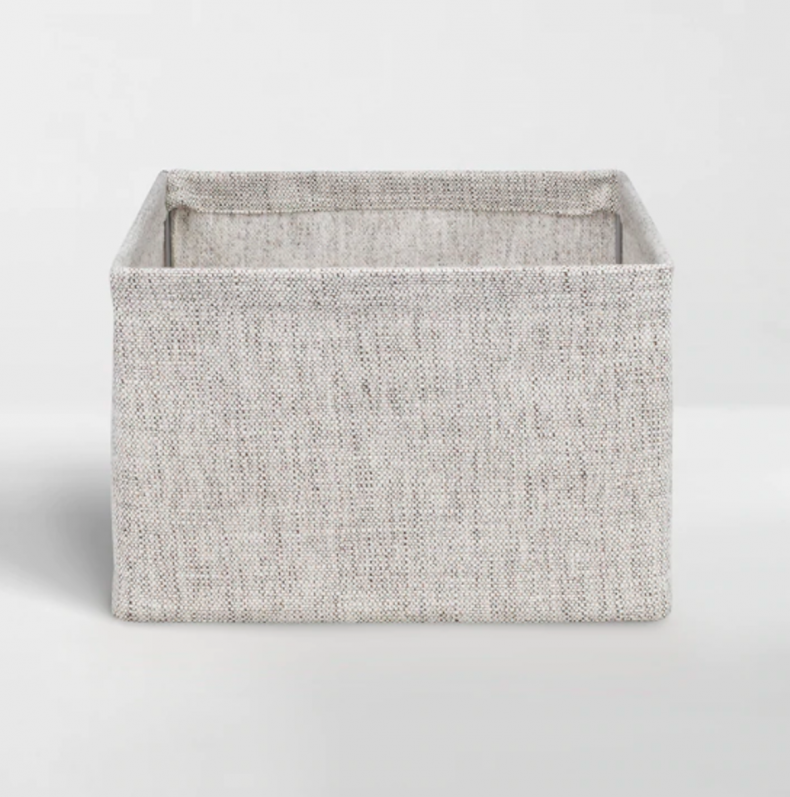 Because spring cleaning isn't just about cleaning products; it's about organizing the heck out of your house, too! Spring for Neat Method's fan-favorite Oxford Bins, made of high-quality, aesthetically-pleasing linen-esque fabric that has a way of making everything (even the interior of your closet) look uniform and tidy. Available in either stone or slate, each bin is cube-sized, designed explicitly for most cubby storage systems and even pairs easily with Neat Method's label holders, sold separately.
One NeatMethod.com reviewer wrote, "I didn't expect how helpful these bins would be but they made the armoire look neat and presentable while organizing the things making them easier to find. The bins worked wonders with organizing my shoes in my California Closet, making it look organized and actually easier to locate what I'm looking for."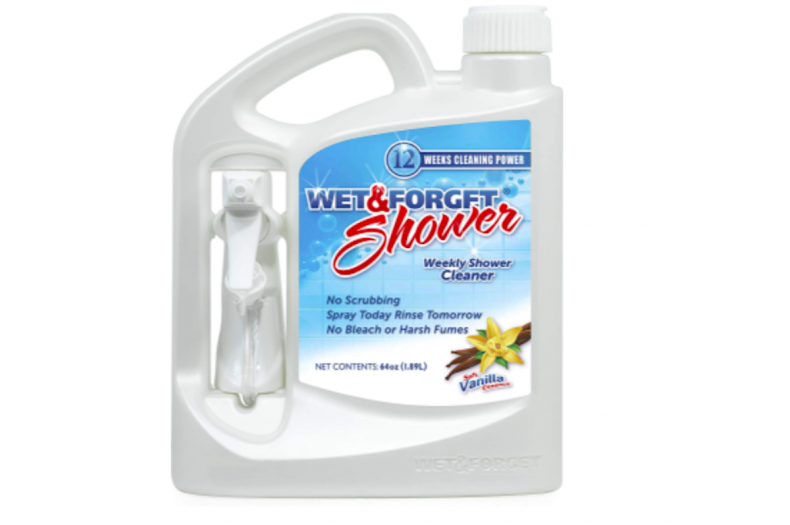 A must-have in any bathroom, Wet & Forget Shower Cleaner should be stocked under your sink all year round—not just while you're spring cleaning. With more than 28,000 reviews on Amazon, reviewers love how this weekly shower cleaner product requires virtually no scrubbing at all (hence the name). You quite simply wet (as in spray) the area and then forget about it—no sponge in sight. After a few regular applications, you should start noticing a significant difference. It also features a soft vanilla essence, works hard to cut through soap scum, grime, oil, mold and mildew, and is recommended as a weekly use.
One Amazon reviewer wrote, "I love this product. I hate cleaning tubs. This product has made our tubs look new. I don't use it every shower... maybe every third. Just spray down everything after the shower, and forget about it."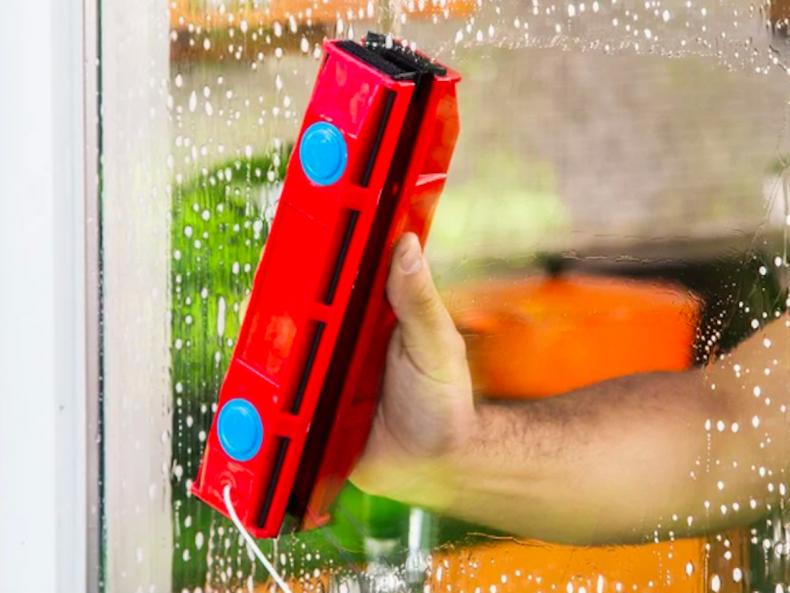 Who the heck enjoys cleaning windows? Not me, not anyone. That's one of the things that we tend to hold off on cleaning until we absolutely have to. So, come spring cleaning time, most windows can't be avoided—especially if you've had a particularly brutal winter. To significantly cut through streaks, grime and other miscellaneous window build-ups, use The Glider Magnetic Window Cleaner. A magnetic cleaner that allows you to clean the windows from indoors, its unique two-part-tool design makes it so that you can clean both sides of the window at once. Featuring a squeegee, microfiber cloth and a safety cord, this durable squeegee quite literally glides across your windows like magic, cleaning as it goes.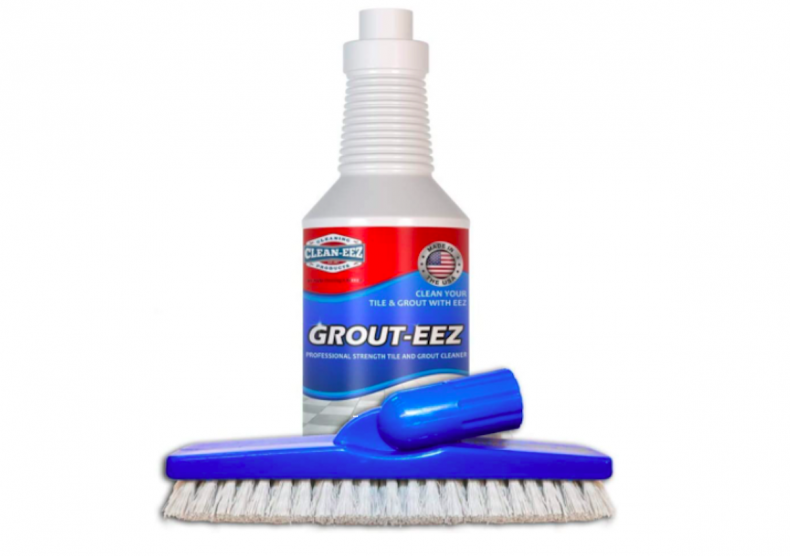 It just works—duh! This tough-on-grout cleaning product has nearly 10,000 reviews on Amazon, with most reviewers loving how easily it strips away grime from grout without much scrubbing. Ideal for removing grease, dirt and other stains from ceramic and porcelain tile and grout, It Just Works! Grout-Eez Super Heavy-Duty Grout Cleaner comes with a beveled V-shape brush for easier removal. That's not all—this magic stuff goes a long way as just one bottle can clean approximately 250 square feet of tile and grout.
One Amazon reviewer wrote, "This product was fantastic! I recommend a couple of things in using it. First, make sure you have really THICK protective gloves (not the usual plastic ones you use to wash dishes, thicker than that if possible) and wear goggles as recommended by the company... This grout was in a very dirty bathroom that had been occupied by three bachelors for few years so you can imagine how gross the grout was. It looks like new!"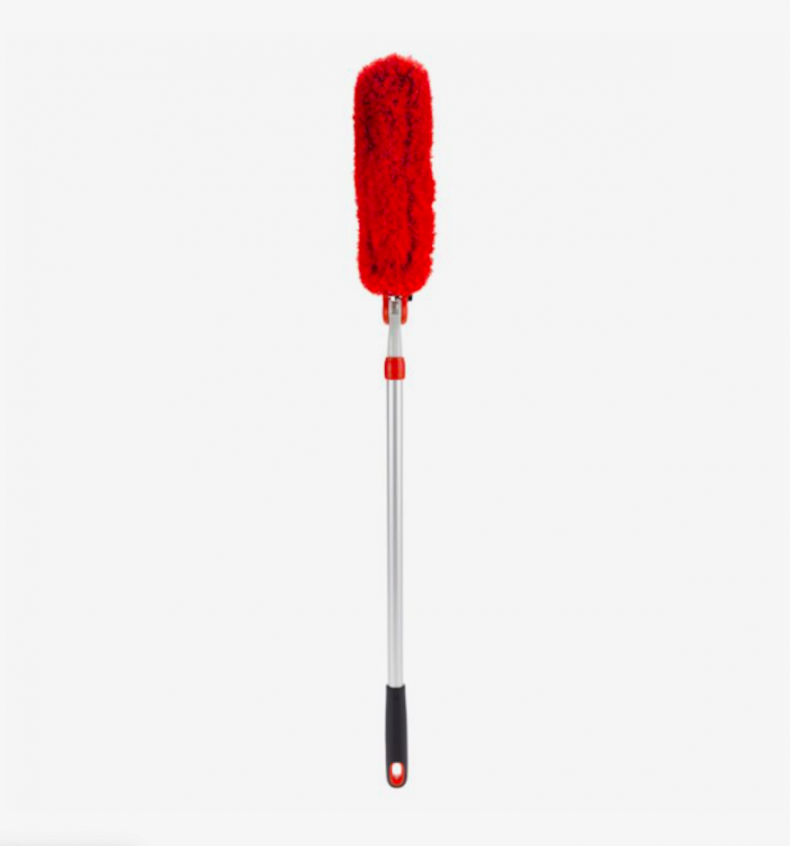 We've all got those hard-to-reach spaces where dust and cobwebs tend to collect. With the Good Grips Microfiber Extendable Duster, you'll never have to worry about those problem areas ever again! This product's head conveniently pivots, extends and adjusts to precisely the position you need to pick up dust in the most out-of-reach places—like the corners of the highest ceilings, on top of the ceiling fan blades or the top of the fridge. The microfiber head is also removable (just simply unsnap it from the lightweight aluminum pole) and machine washable.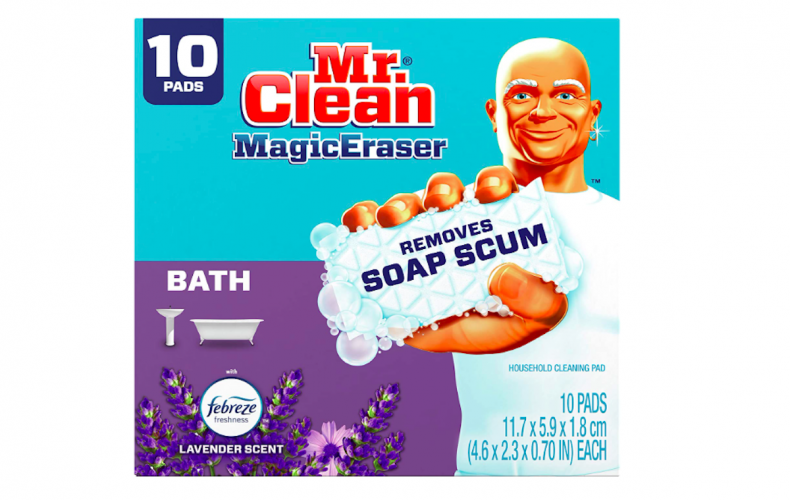 As CleanTok knows all too well, the Mr. Clean Magic Eraser is one of the best, most underrated cleaning products there is. You can use it for virtually anything. I'm talking scuff marks on walls or floors and even grime build-up on the house's exterior (who needs a pressure washer when this is so much cheaper?!). This lavender-scented one for the bathroom—in collaboration with Febreeze—has a 4.7-star rating and more than 2,200 reviews on Amazon. It's tough on soap scum, water stains, scuffs and just general grime.
One Amazon reviewer wrote, "I've tried a variety of things to remove the soap scum from our shower door. They were either a lot of work, or didn't do a good job. These are amazing! Wipe over the soap scum once and it disappears. Where does the scum go? It disappears. That's the magic part. Incredibly good product."
Newsweek may earn a commission from links on this page, but we only recommend products we back. We participate in various affiliate marketing programs, which means we may get paid commissions on editorially chosen products purchased through our links to retailer sites.