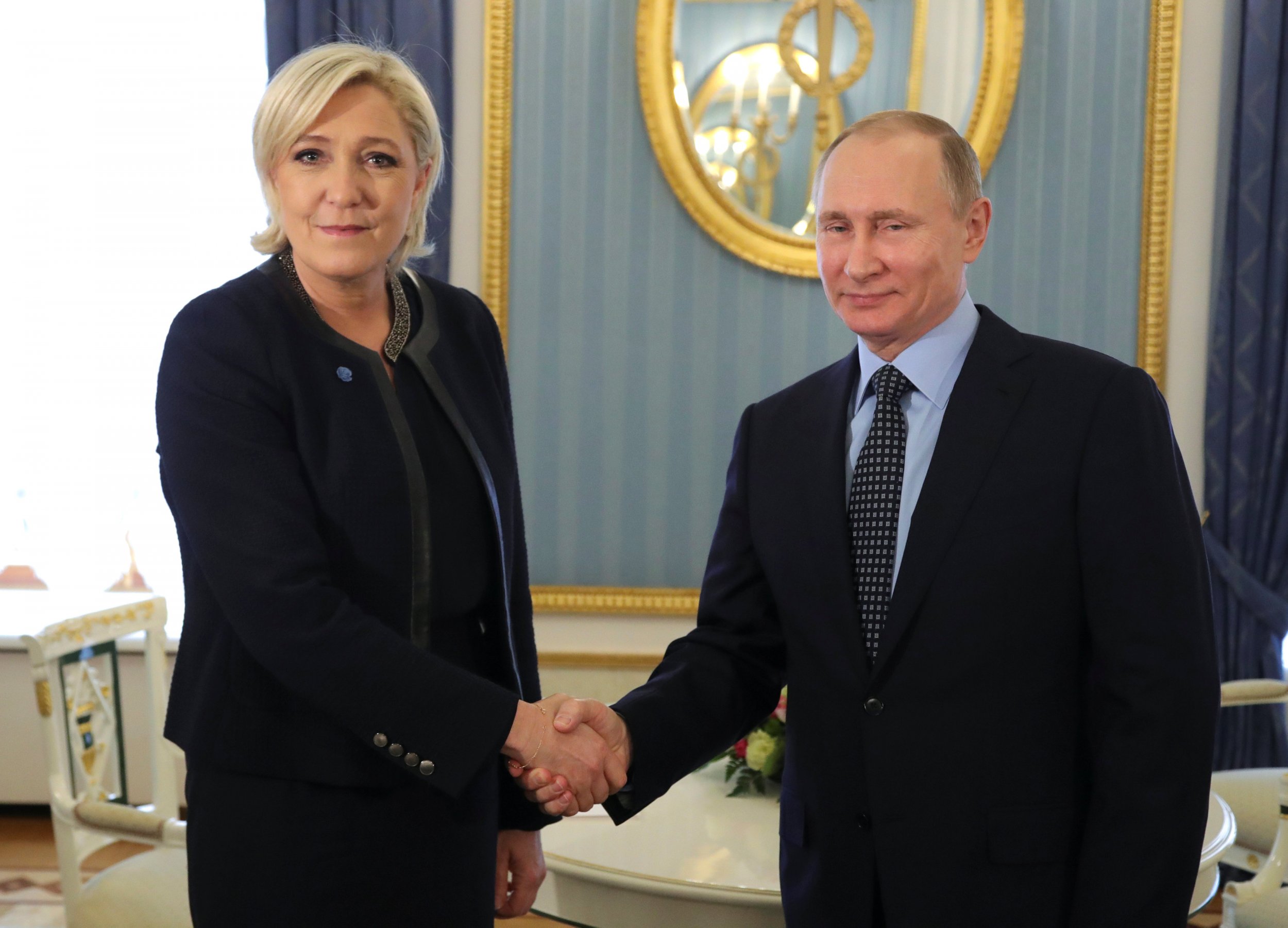 French far-right presidential candidate Marine Le Pen said Friday "it's now the world of [Vladimir] Putin, the world of Donald Trump," after meeting with the Russian president in Moscow, a reporter for the Guardian said on Twitter. Le Pen's trip to Moscow and particularly her surprise meeting with Putin has stoked fears of Russia attempting to influence the outcome of France's presidential election, the first round of which is now just a month away.
Le Pen, the leader of France's National Front, has long called for the lifting of sanctions imposed by the United States and the European Union on Russia after it annexed Crimea from Ukraine in 2014. On her trip to Moscow, she reiterated that stance, calling the sanctions "counterproductive."
Her party, from which she took over leadership from her father, has also attracted scrutiny for borrowing millions of euros from Russian banks. Le Pen has countered by saying that "if any English or American bank would offer money I would gladly accept it."
Earlier this month, an aide to Le Pen's chief rival for the French presidency, centrist independent Emmanuel Macron, accused Russia of mounting a duel campaign of hacking and fake news. Macron and Le Pen are the leading contenders in the presidential race.
But, speaking to Le Pen inside the Kremlin Friday, Putin denied he had any intention of influencing the outcome of the vote.
"We do not want to influence events in any way, but we retain the right to meet with all the different political forces, just like our European and American partners do," he said. "Of course, it would be very interesting to share our opinions about how our bilateral relations are doing, and about the situation that is developing in Europe. I know that you represent a European political force that is growing quickly."
Le Pen has also praised Trump, stating after his election as president that it "shows that people are taking their future back."