It's Official: Hillary Clinton Is Running for President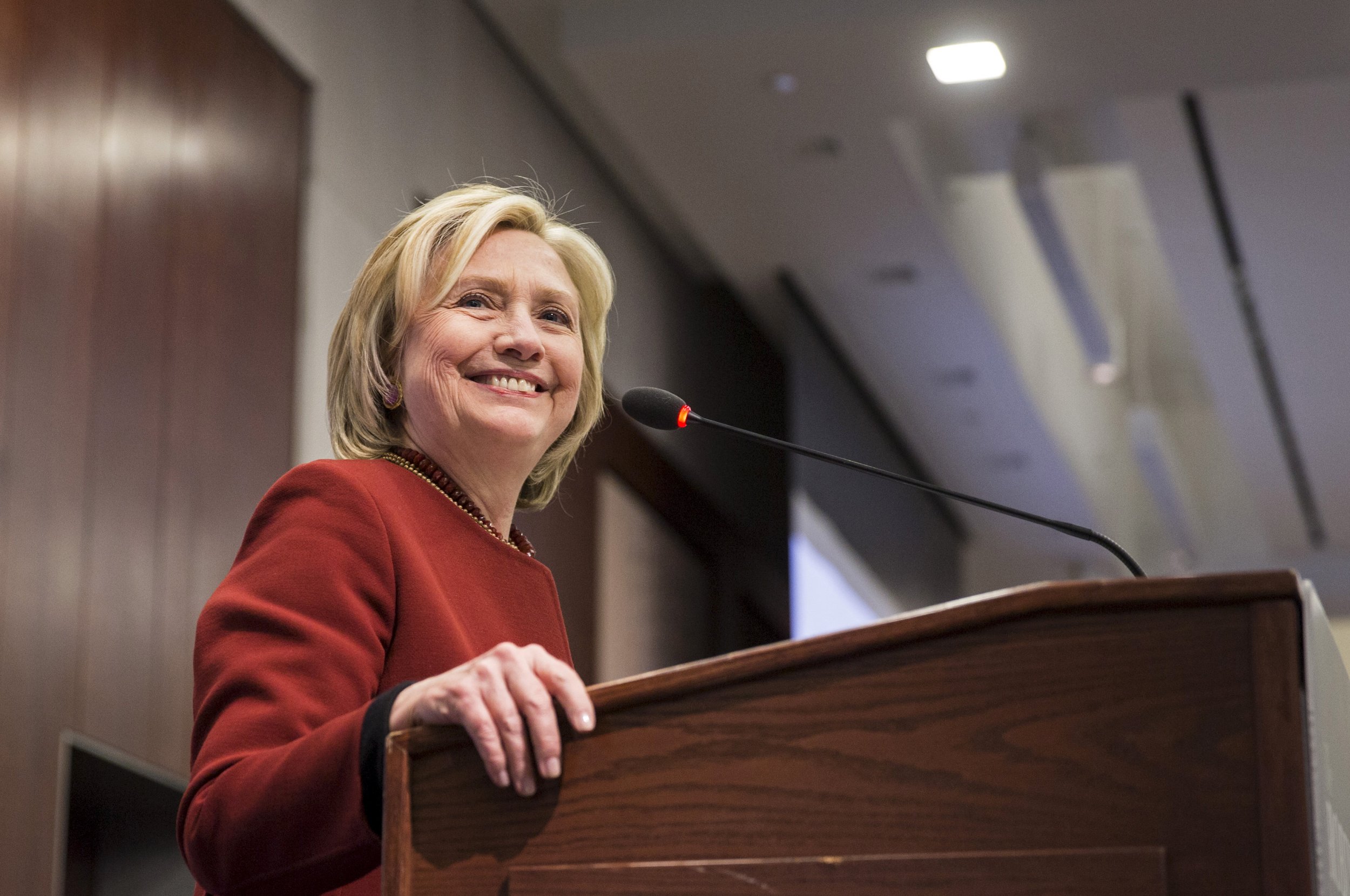 Hillary Clinton is officially running for president, the Associated Press reported on Sunday, ending a long period of speculation that she would run for the White House a second time. On Sunday afternoon, Clinton released a video announcing her candidacy via her website. In it, she said: "Everyday Americans need a champion. I want to be that champion."
Campaign staffers were first alerted on April 6 that Clinton would soon announce her run. CNN speculated at the time that she would announce through social media, as did Republican senator Ted Cruz. She was expected to unveil her decision at noon on Sunday, but the announcement was delayed. The Associated Press filed its report shortly before 3 p.m.
Though her campaign is only beginning—she is setting up an office in Brooklyn, New York—Clinton has already been besieged with questions about emails sent while she was secretary of state. A New York Times report determined that thousands of emails were sent from her personal address, rather than a government address, during that time. While this is not in line with current regulations, other secretaries of state, including Colin Powell, also used personal addresses.
Clinton addressed the issue briefly at a press conference and vowed to make all of the emails public, though it has been determined that some emails have been deleted.
Clinton served as first lady from 1993 to 2000, during the Bill Clinton presidential administration and represented New York as a U.S. senator for eight years. She also ran for president in 2008, when she lost to Barack Obama in the Democratic primary. Her time as first lady was tainted by her husband's involvement with Monica Lewinsky, a 22-year-old White House intern.
According to a report by The Hill, the former president will not join his wife for the first leg of her campaign, which will begin in Iowa and New Hampshire. Clinton joins Cruz and Republican senator Rand Paul as official presidential candidates. She could face some Democratic opposition, and other Republicans likely to run include Jeb Bush and Marco Rubio.