'It's OK to Be White' Banner Hung Over Stadium Railing at Cricket Match in Australia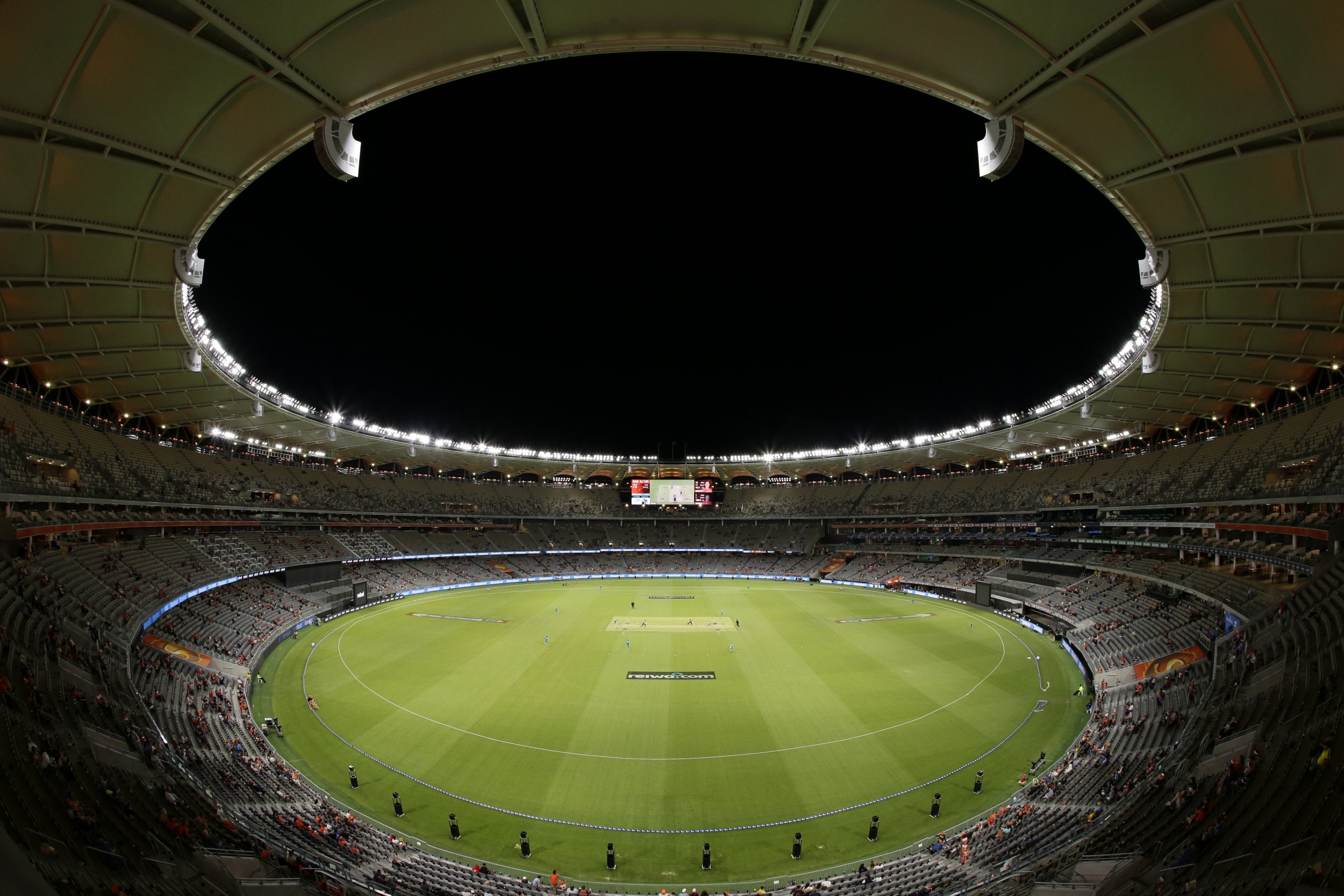 A few attendees of a cricket game in Australia were removed from a stadium after they unfurled a banner displaying a message that's been co-opted by white supremacists.
On Thursday night, a group of people on the top tier of Perth Stadium in West Australia displayed a banner that read "It's OK to be White," hanging it over the railing. In a photo of the incident obtained by ABC News, two men were seen holding either side of the banner.
Perth Stadium prohibits oversized banners and flags that are deemed a public nuisance.
The sign was hung over the railing for only a few minutes before the perpetrators, identified by The Sydney Morning Herald as three men, were removed from the stadium. Police issued move-on notices to the men and said they were investigating the incident. Unless the men do the same thing again, they won't be banned from the stadium.
"Three people in question [were] immediately removed from the venue, and they will be issued a first and final warning from Cricket Australia," a Cricket Australia spokesperson told ESPN. "Cricket Australia takes a zero-tolerance approach to antisocial behavior at any of our matches, which includes racial vilification."
The spokesperson added that any fan who displays antisocial behavior will be removed from the stadium and risks being banned from cricket matches across Australia. Witnesses to such behavior were encouraged to report it to security or a member of staff.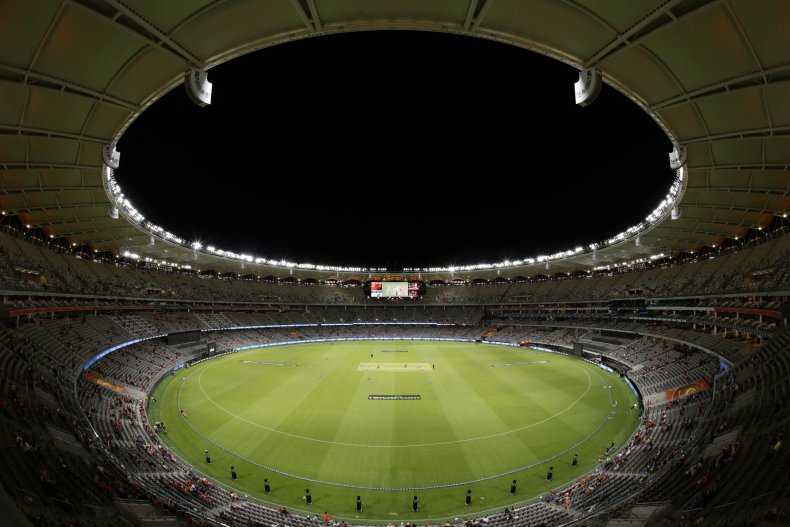 The slogan "It's OK to Be White" has been associated with far-right groups, according to ABC News. In October 2018, Australian Senator Pauline Hanson put forth a bill that would have the Senate acknowledge "the deplorable rise of white racism and attacks on Western civilization," CNN reported. The bill added that "It's OK to be white."
"People have a right to be proud of their cultural background, whether they are black, white or brindle. If we cannot agree on this, I think it's safe to say anti-white racism is well and truly rife in our society," Hanson said.
The bill failed to pass the Senate, 28 votes to 31. About a year earlier, the slogan appeared on the website 4Chan, which has often been used by white supremacists, according to ABC News. The slogan was put on posters, which were displayed in high schools and universities across the United States.
"The apparently inoffensive slogan 'It's OK to be white' has long been associated with the white supremacist movement and has now been weaponized by alt-right activists ... and deployed as a propaganda tool ... as part of a broad and energized outreach campaign by far-right extremists searching for mainstream platforms that can legitimize and amplify their vile and violent ideology," Anti-Defamation Commission chairman Dvir Abramovich told The Sydney Morning Herald.
Hanson, however, called it "bloody hogwash."​
At the time of the display, the Perth Scorchers were playing the Sydney Thunder.
'It's OK to Be White' Banner Hung Over Stadium Railing at Cricket Match in Australia | U.S.