'It's Okay'—Juan Pablo Knows Clare Crawley Is Over Him But Thinks ABC Is Having a Hard Time Letting Go
Where Clare Crawley goes, Juan Pablo Galavis seems to follow, and he's picked up on it. Galavis spoke out against ABC's latest Bachelorette promotion, which teases Crawley's upcoming search for love and respect.
Crawley has moved on from her relationship with Galavis, he claimed, so why can't ABC?
In a tweet about the promo video, Galavis seemed to claim ABC can't move on from his former Bachelor reign. "Interesting PROMO of @Clare_Crawley and the season of @BacheloretteABC , 6 years LATER and I know WHO is the Juan that can't get OVER Juan... Would LOVE if you take a GUESS?" he wrote.
Galavis further clarified that Crawley isn't pining after him. "PS: Clare got over LONG time ago, just in CASE..."
The teaser opens with an iconic exchange between Galavis and Crawley. It happened on his season of The Bachelor. Crawley was Galavis' runner up, and told the Bachelor she'd never want him to father her children after he apparently dumped her because they'd had intimate moments on camera. Galavis implied Crawley would be a bad example for his daughter.
While it's only natural that Galavis fits somewhere in Crawley's story, given he's how her long road to Bachelorettehood began, he does have a point. Since Galavis' season, Crawley has gone on to appear on a list of Bachelor franchise shows including two seasons of Bachelor In Paradise and Bachelor Winter Games. The later even saw Crawley get engaged to Benoit Beauséjour-Savard: something The Bachelor has yet to dive into in its promotional material.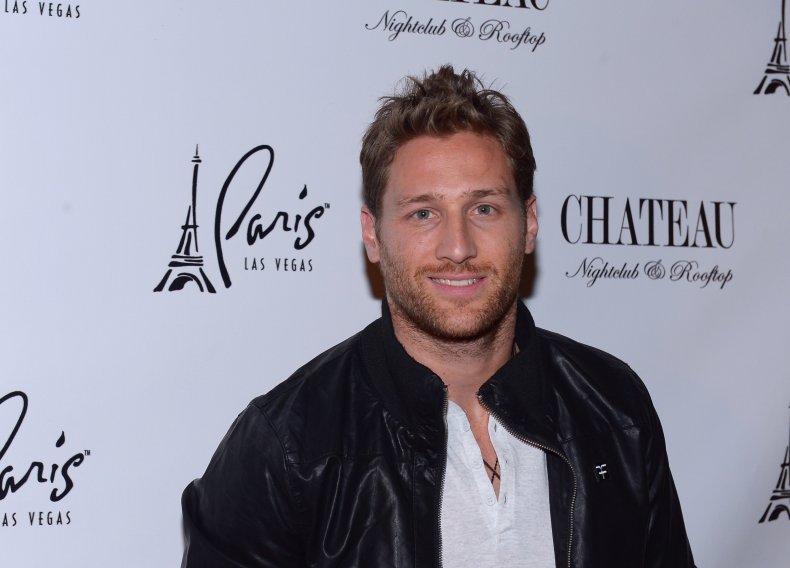 Crawley was, even just for a short while, half of a beloved Bachelor couple that lasted post-filming. So why is her first breakup so important to the story? Probably because it showed the moment Crawley stuck up for herself, her right to her body and the right to be treated with respect from the men she dates. She said it herself, as did the new Bachelorette promo: Crawley was one of the first women on The Bachelor franchise to demand respect in a show otherwise fairly entrenched in patriarchal norms.
Ultimately, it's not about Galavais. Though it's likely tiring to be in his position, and see his content used again and again long after he's moved on from the franchise, we're glad to see such a strong moment by Crawley hasn't gone to waste. It's one of the most repeated scenes in Bachelor promos, even if that's just because Crawley is one of The Bachelor's most featured contestants. And every time, it reminds viewers that Crawley isn't messing around.
Maybe ABC is having a hard time letting Galavis go: we have no idea. But Bachelor Nation has long moved on from his wildly infuriating season (now, we have Peter Weber to fill that void.) It's Crawley we have yet to move on from, and with good reason.