It's Radicalized Americans We Need to Worry About. Refugees, Not So Much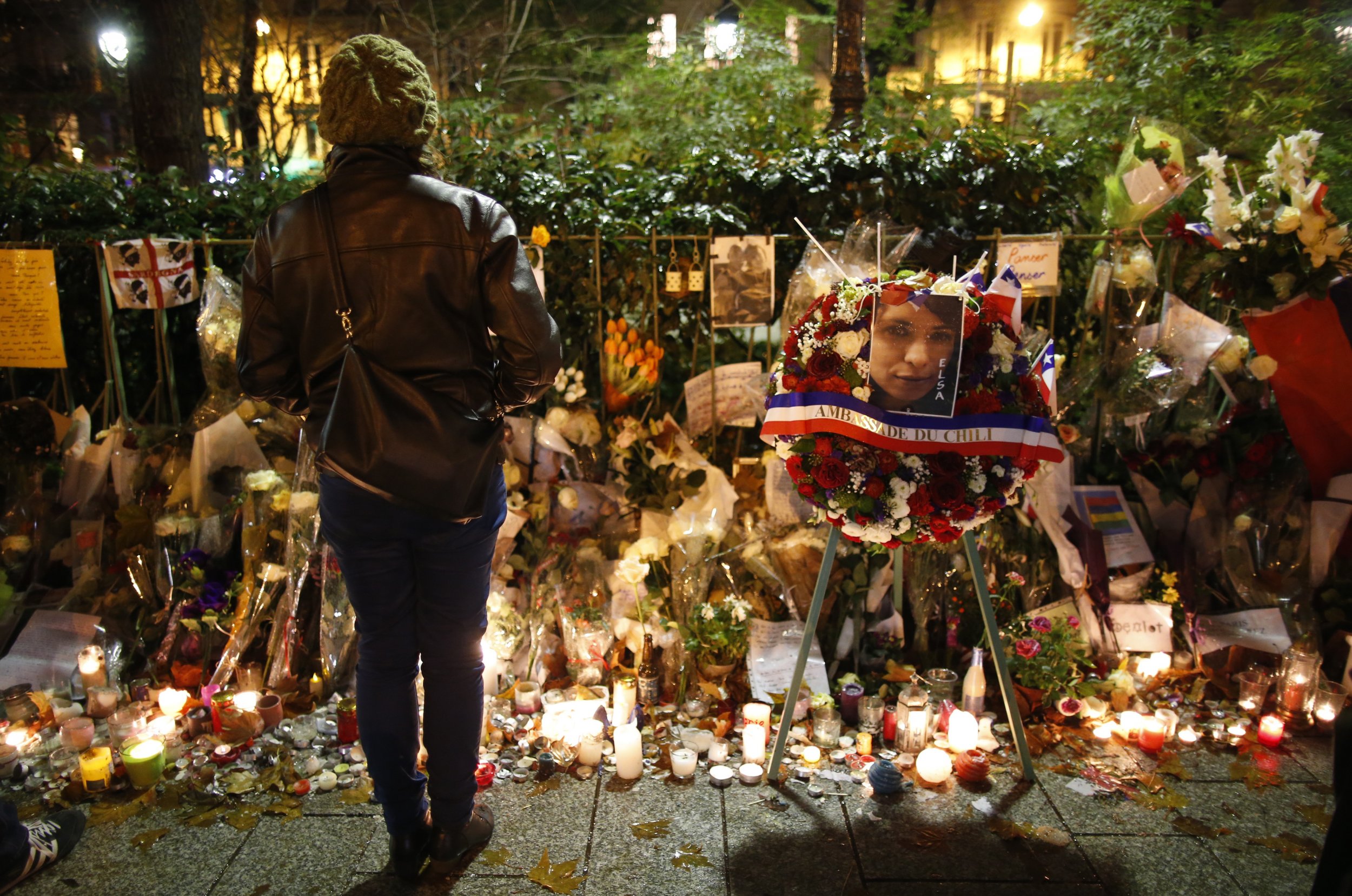 In the aftermath of the ISIS attacks in Paris, 31 governors—all Republican but one—and all Republican presidential candidates have embraced a controversial policy of rejecting Syrian refugees or establishing a religious test for their admission.
Setting aside the morality of these positions, the governors cannot legally prevent these refugees from reaching their states.
Both the governors and candidates, however, are simply missing the central point in combating terror. As the attacks in Paris highlighted, the real security lesson is not about refugees coming into the country, but rather a far more troubling group—those who aspire to go abroad to join ISIS in Syria.
All identified participants in the Paris attack were European Union nationals. The suspected ringleader of the attack left Belgium in 2014 to join ISIS in Syria, and the attack was reportedly planned there. Among the other attack suspects, at least three were French nationals reported to have traveled to Syria in recent years to join ISIS. Another French national reportedly attempted to travel to Syria to join ISIS, but was turned back by Turkey en route.
The real security problem is with radicals who want to leave their countries to join ISIS, not with the masses of refugees escaping the conflict. Consider the evidence: Since 1990, not one refugee admitted into the U.S. has committed an act of terror. Yet, it is now well documented that about 200 Americans have attempted to join ISIS and a handful has attempted to conduct domestic attacks on its behalf.
As of June, of the 17 individuals arrested for plotting a domestic attack on behalf of ISIS, all 17 were American citizens. These radicalized U.S. citizens fall into three groups.
First, there are those who want to leave to join ISIS but have not yet done so—the radicalized wannabes. Policy should focus on preventing these individuals from making this trip. If they never make it to Syria, they can neither return to conduct an attack nor serve in ISIS's ranks in Syria or Iraq. They also will not grow into masterminds who plan attacks in the United States from afar.
Second, there are those who manage to elude law enforcement and depart for Syria. Policy should focus on taking them into custody for prosecution if they ever decide to return. Assuming they survive the battlefield in Syria, these terrorists can be flagged and identified through screening even if they pretend to be refugees.
As long as law enforcement is aware of their departure, as a result of investigations that include gathering information from their families and other sources reporting their disappearance, measures such as biometric screening can be applied to monitor their potential return. Alternatively, they could be intercepted in other countries or captured on the battlefield and then brought back to the U.S. in custody to face trial.
Third, perhaps the most frightening group consists of those who are interested in joining ISIS but are deterred by the prospect of being caught leaving for Syria or may otherwise be convinced to plan an attack here. A report from the Center on National Security (CNS) at Fordham Law suggests that some who have planned domestic attacks in the name of ISIS have done so because of the "increasing difficulty of traveling to Syria." Policy should dedicate significant law enforcement resources to protecting against the nightmarish scenario of any of these possible plots materializing.
But let's be clear. Distracting the executive branch with the misguided notion of focusing on refugees for political purposes prevents a true focus on the actual sources of danger. Categorically rejecting refugees plays right into ISIS's hands, making their argument for them that Muslims must choose between an intolerant West and their fanatical group. Accepting the refugees—while always carefully checking—significantly weakens ISIS's legitimacy as a self-proclaimed state.
Of course, the standing policy of thoroughly screening refugees must remain in place, and we should always look for ways to improve it. After all, the Paris attacks show that there is some vulnerability. The official who registered the Paris attacker known to have used the refugee system said he was suspicious of the individual but had nobody to whom he could report his concern.
But it makes little sense to focus too much time and energy on the refugee issue. The true potential source of terror is far more likely to come from Americans who might try to join ISIS or plan a domestic attack. As the tragic events in Paris showed, the more credible threat is right under our noses.
Instead of bombarding TV broadcasts and talk shows with hysterical fears about refugees, our governors and presidential candidates should be talking about law enforcement, community engagement and other practical solutions already within our reach for addressing the issue of our fellow citizens trying to join ISIS.
Benjamin Haas is a first-year student at Stanford Law School. He graduated from West Point in 2009 and was an intelligence officer in the Army for five years. He was deployed to Afghanistan twice.