'It's .........Rebekah Vardy's Account' Is the Internet's New 'You Were at My Wedding Denise'
Wondering why everyone on the internet is saying "It's .........Rebekah Vardy's Account"? It's because an alleged sting operation exposed by the wife of an English soccer star has generated social media's new favorite catchphrase.
On Wednesday, Coleen Rooney, wife of former England national team forward Wayne Rooney, used Twitter to highlight an Instagram sting operation she conducted on her own after years of having personal stories and information leaked to the press.
"For a few years now someone who I trusted to follow me on my personal Instagram account has been consistently informing the Sun newspaper of my private posts and stories. There has been so much information given to them about me, my friends and my family – all without my permission or knowledge," Coleen Rooney wrote.
"After a long time of trying to figure out who it could be, for various reasons, I had a suspicion. To try and prove this I came with an idea. I blocked everyone from viewing my Instagram stories except one account. (Those on my private account must have been wondering why I haven't had stories on there for a while.)," her post continued.
Rooney went on to accuse Rebekah Vardy, wife of footballer Jamie Vardy, of being the source of the leaks, generating the internet's favorite new catchphrase, "It's ... Rebekah Vardy's account" in the process.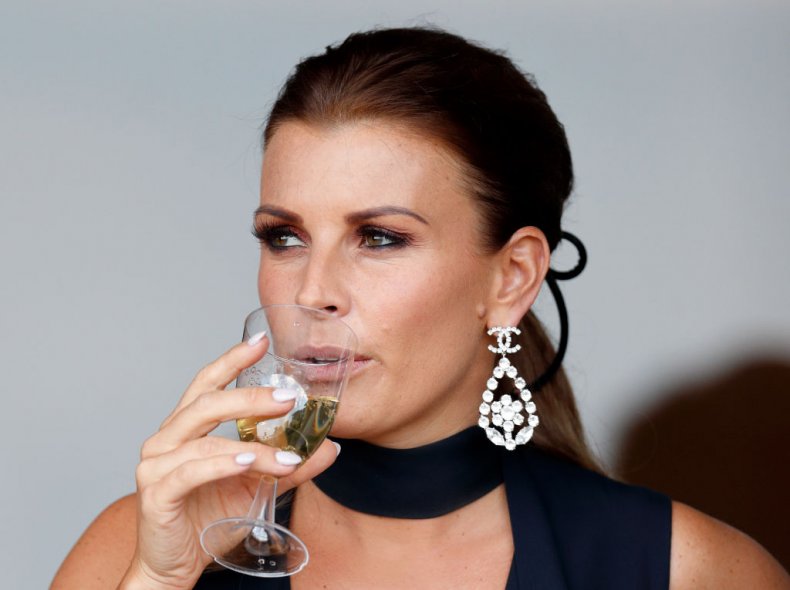 Shortly after The Daily Mail published the news, the sentence caught fire on social media. Twitter users promptly changed their handles, generated memes and numerous tweets that made the phrase go viral.
The reveal by Rooney and the catchphrase's viral movement evoked another one from back in March when The View co-host Meghan McCain engaged in a Twitter spat with conservative commentator Denise McAllister after McAllister slammed the ABC daytime talk show.
"Can someone explain to me the purpose of The View? It seems to me to be a roundtable of delusional mental midgets ricocheting ignorance and lack of emotional regulation," McAllister wrote.
"You were at my wedding Denise....," McCain responded hours later, sparking hundreds of memes, commentary and jokes.
McAllister later clarified that she didn't intend to slight McCain with her comments but was referring to the "mental midgets who surround you" on The View.
"I don't even know how you do it daily and my hat is off to you for standing strong in the midst of crazy," McAllister added.
Rooney's Twitter post detailed the false stories she had posted on her private Instagram account, which later appeared in The Sun.
"Over the past five months I have posted a series of false stories to see if they made their way into the Sun newspaper. And you know what, they did! The story about gender selection in Mexico, the story about returning to TV and then the latest story about basement flooding in my new house," she wrote.
"It's been tough keeping it to myself and not making any comment at all, especially when the stories have been leaked, however I had to," Rooney added.
The Sun has since published an article about Rooney's allegations, but stated that in each case she references they attempted to contact Rooney and her representatives for verification, but they declined to comment.
Vardy has denied speaking to reporters about Rooney, and seemed to imply that her Instagram account could have been hacked and therefore to blame for the planted stories.
"If you thought this was happening you could have told me and I could have changed my passwords to see if it stopped. Vardy wrote in a comment to Rooney on Instagram. "Over the years various people have had access to my Insta and just this week I found I was following people I didn't know and have never followed myself. I'm not being funny but I don't need the money, what would I gain from selling stories on you? I liked you a lot Coleen and I'm so upset that you have chosen to do this, especially when I'm heavily pregnant. I'm disgusted that I'm even having to deny this."
The Sun and The Daily Mirror are currently facing a lawsuit from Prince Harry for allegations of phone hacking and stealing his voicemails. That lawsuit is in addition to one filed by the prince and his wife, Meghan Markle, the Duchess of Sussex against The Daily Mail for publishing a private letter Markle wrote to her father, Thomas Markle.