It's So Cold in the U.S. Temperatures Will Set New Historic Lows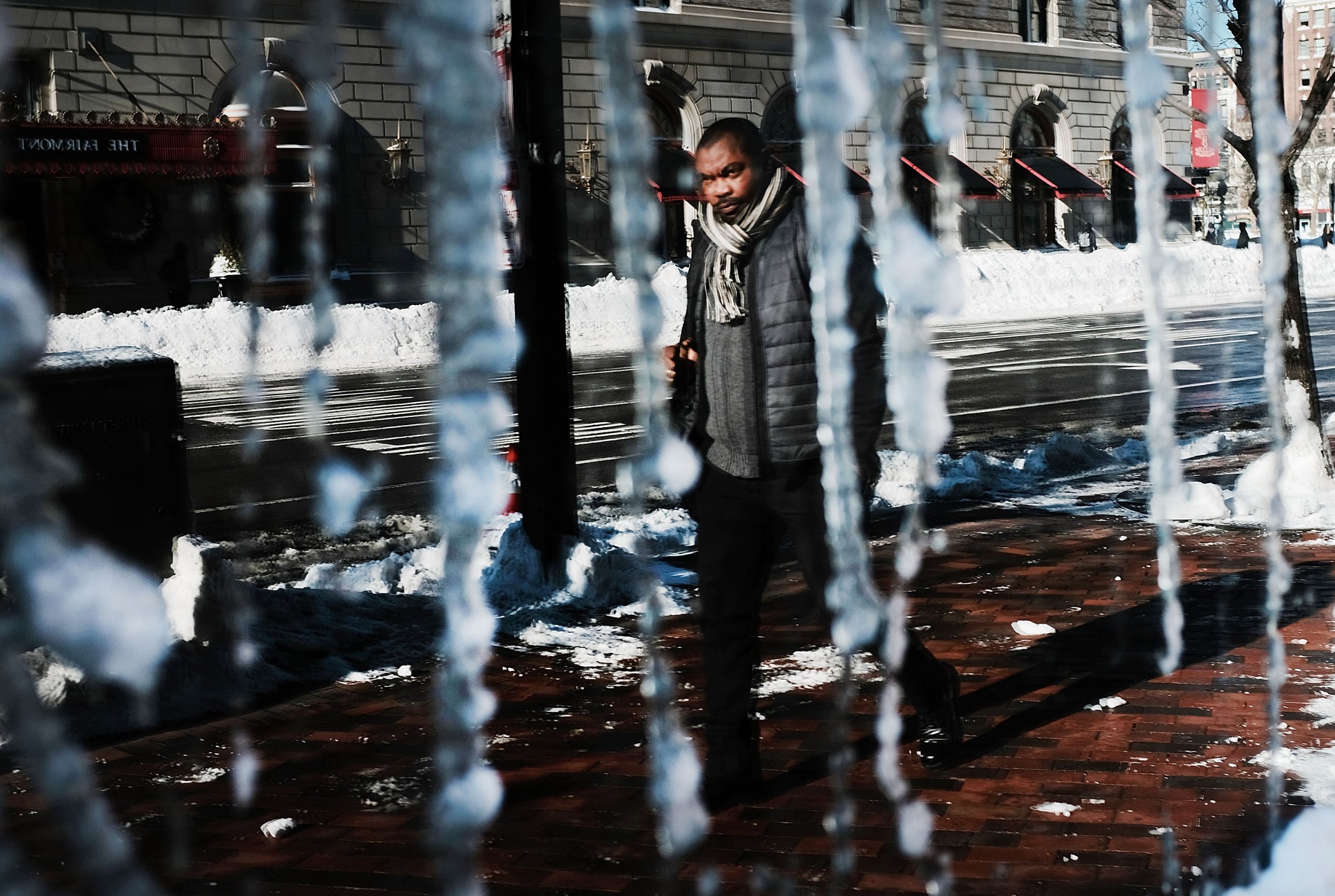 The Bomb Cyclone came and went, but freezing-cold weather is expected to keep its grip over most of the U.S. this weekend, sending temperatures plummeting to new record lows.
Weather forecasters warned the extreme cold weather will spare no one from New England to the Midwest and down to North and South Carolina and northern Florida, breaking daily temperature records as temperatures across the northeastern U.S. were expected to be 20 to 30 degrees Fahrenheit below average.
"Based on the latest forecasts, overnight temperatures should go below zero degrees over most of New England with perhaps even some 5 to 10 degree numbers all the way into North Carolina. Suffice to say, it will be a brutally cold weekend but some relief is in sight heading into early next week," the National Weather Service (NWS) wrote in its weekend forecast.
The NWS predicted the lowest temperatures to be recorded in the Berkshire mountains in western Massachusetts at minus 35 degrees, parts of New Hampshire and Maine could face a frosty minus 45, and minus 50 degrees could be felt in Vermont's mountain regions.
Freezing winds will sweep through most of the eastern coast, with wind chill warnings issued for parts of Vermont, New York, Virginia, West Virginia, Maryland, Maine and New Hampshire over the weekend, The Associated Press reported.
Arctic blasts will also touch the Southern states, with the NWS warning of "freezing rain risk anywhere from eastern Kansas through the Missouri valley and into much of Illinois, Indiana, as well as the Ohio and Tennessee valleys," advising caution on the road as any trace of ice could present a danger to motorists.
At least 18 people have died as a result of the brutally cold weather in the past few days, including four people killed in traffic accidents in North Carolina and three in Texas, Reuters reported. In North Charleston, South Carolina, a road accident that killed a pedestrian on Friday prompted the local authorities to issue a stern warning.
"THE DANGERS ARE REAL," the post shared on social media read, "Huge patches of ice all over the city. Stay at home." Even as the state of emergency was lifted later in the day, authorities urged people to refrain from unnecessary travel.
While the weather forecast for the eastern states is unlikely to improve in the coming days, for parts of central and western U.S. the end of the freezing cold is in sight.
"Westerly flow along the lee of the Rockies will lead to sufficient downsloping across the Great Plains as highs soar into the 40s as far north as South Dakota on Sunday," the NWS forecast said. "Also, temperatures over the Upper Midwest are likely going to be 20 degrees warmer on Sunday than the previous day as readings finally move into the mid/upper 20s."