'It's Stupid': Florida Mayor Slams Mostly-Maskless Super Bowl Party Featuring 50 Cent
A Florida mayor criticized a mostly-maskless Super Bowl party featuring rapper Curtis Jackson, also known as 50 Cent, on Saturday.
"This isn't how we should be celebrating the Super Bowl," St. Petersburg Mayor Rick Kriseman said in a tweet. "It's not safe or smart. It's stupid."
"We're going to take a very close look at this, and it may end up costing someone a lot more than 50 cent," Kriseman added.
50 Cent headlined a private Super Bowl LV party on Friday night in a hangar at Albert Whitted Airport located in St. Petersburg. Local Tampa DJ Fresh also performed at the party.
Photos posted of the event, obtained by TMZ, show a mostly-maskless crowd standing together with little social distancing measures.
A spokesperson for Kriseman told the Tampa Bay Times that city officials are investigating the party and the role of the airport management company.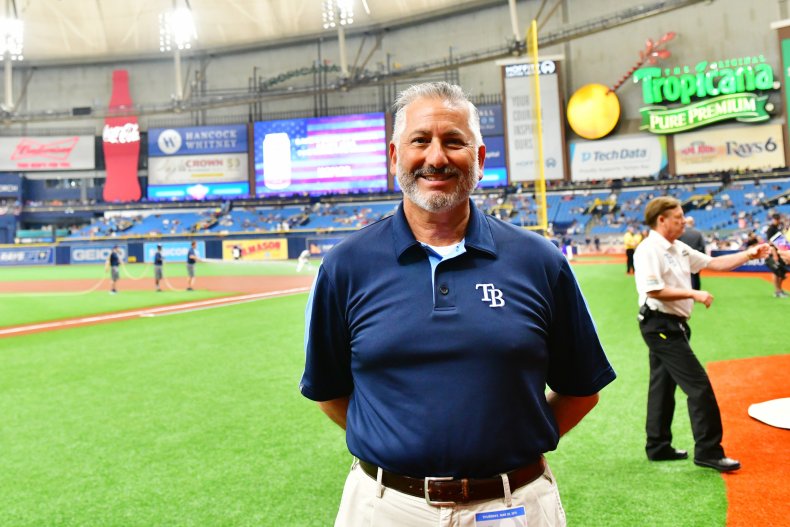 Although Florida largely dissolved statewide COVID-19 restrictions in September, Kriseman's mask mandate for St. Petersburg requiring residents to wear a mask while inside any public space is still in effect. The mandate was issued in June.
Over 7,400 new cases of COVID-19 and 142 deaths were reported in Florida on Saturday, according to data from The New York Times. There has been an average of 8,253 new cases reported in the state each day, a 28 percent decrease compared to two weeks prior.
Florida reported more than 1.7 million coronavirus cases and 27,500 deaths over the course of the pandemic, according to the Times.
The Kansas City Chiefs and Tampa Bay Buccaneers will face off in Super Bowl LV on Sunday, with kickoff scheduled for 6:30 p.m. ET.
The National Football League's (NFL) championship game will be held in Tampa's Raymond James Stadium, as the Tampa Bay Buccaneers become the first team in NFL history to play the Super Bowl in their home stadium.
Multiple public health officials, including infectious disease expert Dr. Anthony Fauci, have advised against Super Bowl parties amid the coronavirus pandemic.
Fauci urged Americans to watch the Super Bowl within their immediate households to avoid "mini super spreader" events, during an interview with MSNBC's Ari Melber on Friday night.
"Enjoy the Super Bowl, but don't do it with a large crowd of people in your house in a place when it's cold and you don't have good ventilation," Fauci said. "It's a perfect setup to have a mini super spreader event in your own house. Don't do that for now. There will be other Super Bowls."
Newsweek reached out to Kriseman's office, but didn't hear back in time for publication.
Newsweek, in partnership with NewsGuard, is dedicated to providing accurate and verifiable vaccine and health information. With NewsGuard's HealthGuard browser extension, users can verify if a website is a trustworthy source of health information. Visit the Newsweek VaxFacts website to learn more and to download the HealthGuard browser extension.