It's Time for California to Guarantee a Right to Counsel to Low-Income Tenants | Opinion
There are few clearer "David and Goliath" scenarios in modern American life than tenants and landlords, particularly when it comes to legal representation during eviction proceedings. Nationwide, only 3 percent of tenants are represented in these proceedings, whereas 81 percent of landlords are represented. Those aren't great odds for tenants trying to remain in their housing and not have their lives turned upside down.
Notably, this power imbalance doesn't fall equally on all segments of society. Communities of color and those who are low income disproportionally face threat of eviction. In turbocharged housing markets like California's, which is facing a massive affordability crisis, the problem is amplified. Most members of low-income communities do not own their homes and are subject to rents pegged at "whatever the market will bear" that can quickly become grossly unaffordable.
That's precisely how tenants can suddenly find themselves entangled in eviction proceedings without any legal representation, trying—more often than not unsuccessfully—to navigate a complicated court system on their own.
Providing a California-wide right to counsel for low income tenants is a critical step in addressing these multiple injustices.
This idea is gaining momentum. In 2017, New York City became the first jurisdiction to provide a right to counsel for tenants. Since then, momentum has been building across other jurisdictions: Newark passed a right to counsel for tenants in 2018, and Cleveland and Philadelphia passed similar measures in 2019. Kansas City became the 13th city to pass a right to counsel ordinance guaranteeing representation to all tenants facing eviction regardless of income, effective June 2022.
In California, inroads are being made, one city at a time. In 2018, San Francisco passed a right to counsel bill for tenants of all income levels, and in 2021, San Jose approved a workplan to establish the creation of a tenant right to counsel program.
Without the right to counsel, tenants are woefully unprepared to defend themselves at every step of an eviction.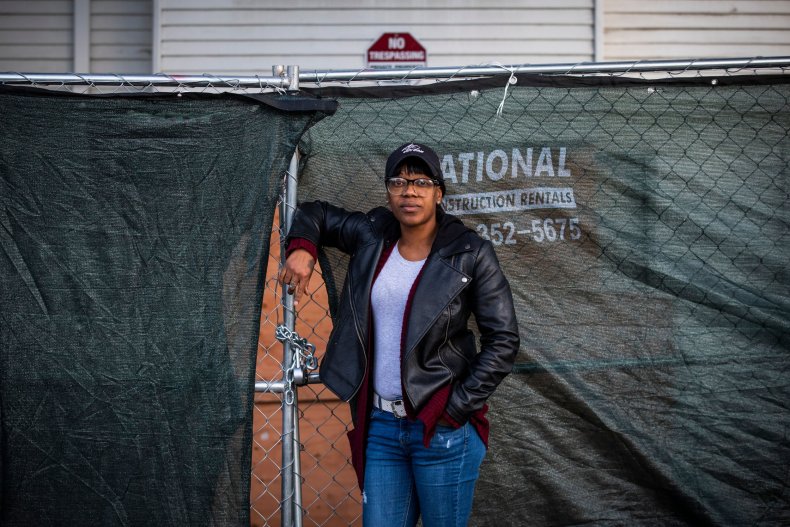 While landlords as a group are not evil people, money is at the heart of most evictions, and landlords aren't afraid to come up with "creative" reasons to take someone to court. For example, while it might be illegal to evict a tenant who isn't paying their rent because they were financially impacted by the COVID-19 pandemic, the landlord could try a different tactic and claim that the tenant's possessions in the backyard present a safety hazard in violation of their lease agreement.
In my eviction defense work, I have counseled individuals who were slated to go to court for eviction proceedings within a matter of days but had no real comprehension of what was occurring. In many cases, they didn't understand what it meant to be a "plaintiff" versus a "defendant" or what "making an appearance" in court entailed or what a "trial" involved. Laws might be useful tools, but only insofar as one understands the laws, understands their rights, and understands how to exercise them.
A judge's hands, of course, are tied by the law. If an individual has been properly served to make an appearance in an eviction trial, then the trial must move forward, regardless of whether the individual about to be evicted understands the legal proceedings or not.
What happens after the legal proceedings run their predictable course and an unrepresented tenant loses their case?
Within a few days, a sheriff puts a notice on their door informing them that they have five days to move out. If they don't move out in five days, that individual and all their belongings will be forcibly removed and placed on the street.
This isn't good for anyone, especially in a state like California that is already struggling mightily with a homelessness problem. Housing touches every aspect of someone's life. Once someone loses their housing, they're less likely to regularly attend school, less likely to have steady access to healthcare, and more likely to have a brush with the criminal justice system—all of which creates a bigger burden for the state to deal with.
A statewide right to counsel for tenants is the single most important thing we can do to at least make the eviction process fair. Early data from right to counsel jurisdictions show dramatic impact. In New York City, 86 percent of represented tenants fight off eviction; in San Francisco, 67 percent do. And in Cleveland, 93 percent of represented tenants beat back eviction.
The statewide moratorium on evictions during the COVID-19 pandemic expired this past September, which means more than a year's worth of eviction cases are slowly starting to make their way through the system. Now is the time to get ahead of this problem and make sure tenants have the counsel they rightly deserve.
Roza Patterson is an associate at Orrick and an Orrick Justice Fellow in Orrick's Racial Justice Fellowship program. As part of her fellowship, she is working with the Law Foundation of Silicon Valley, helping tenants deal with affordable housing issues.
The views in this article are the writer's own.