Lack of lumber. Ketchupless french-fry deliveries. Computer-chip and chicken-wing scarcity. These are only a few examples of factory output that's now in short supply. But the most striking shortage facing U.S. manufacturers is too few skilled and available workers.
On the heels of a 37-year high of manufacturing activity this spring, unfilled job openings exploded. Job openings posted by producers of nondurable goods, which includes everything from packaged food to pharmaceuticals and plastics, have more than doubled compared to pre-pandemic levels. And I see "Now Hiring" signs almost everywhere I go, from State Route 23 in Michigan to Interstate 80 in Ohio and all the way to Interstate 15 in Utah, where as of this writing, unemployment is 2.3 percent.
But these efforts aren't very likely to be effective if manufacturers don't put a sharp focus on supporting America's most critical resource: the skills people offer.
To attract workers, more and more companies are increasing wages; the average annual salary for maintenance technicians is $63,000. Other tactics include offering incentives like sign-on bonuses and more paid time off, conducting on-the-spot interviews and recruiting and rehiring recently retired workers. Yet companies will likely need to think even more expansively in order to hire the 706,000 unfilled jobs in manufacturing, a figure that would push employment in the manufacturing sector to levels not seen since the early 2000s.
Solutions from the early 2000s won't work, because manufacturing has changed so profoundly since then. The people shortage is in part due to manufacturing's position at the forefront of innovation. Too often, digitization and automation—accelerated by COVID-19—have disrupted skills and created new roles faster than workforce training has kept up.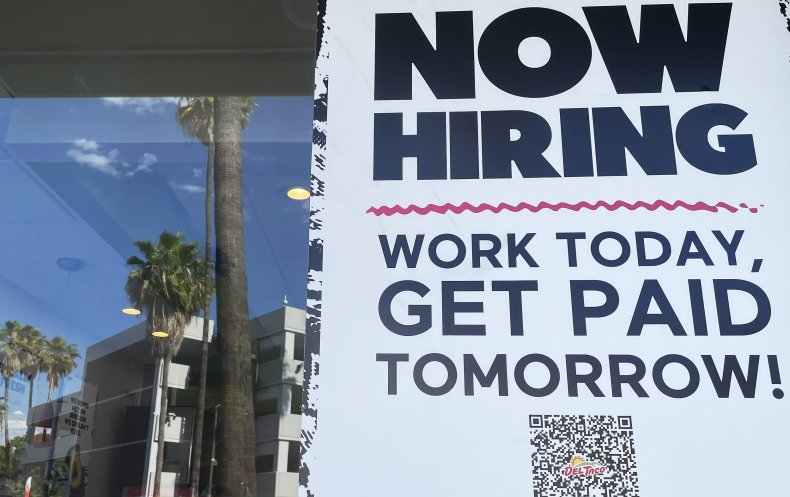 It now takes a specific set of capabilities to operate the customized, computerized equipment on today's factory floors. The remaining jobs that don't involve technology often require specialized skills—like welding—that take time to learn and hone. And manufacturing still needs humans (not robots) to combine manufacturing experience and digital capabilities to solve problems.
More than ever, the employers that succeed will be those that become skill developers, equipping workers with the capabilities for open jobs. Some manufacturers are loosening education or experience requirements and instead assessing job candidates' desire to learn—whether or not they want a four-year college degree. Others are more ambitious, building their own onboarding and training programs mapped to the specific skills needed. A major defense company, for example, is designing proprietary curriculum for their top-performing operators to use in training new hires. The draw for the operators? They get to expand their skills into even more interesting work, and advance in their careers.
Yet even though companies bear the prime responsibility for workforce training, their ability to meet all skill needs is limited. Truly solving the growing people shortage will take collaboration among public, private, and educational institutions to identify talent gaps and define new methods to build the skills that are in demand. Some governments have already launched efforts to improve coordination among economic-development agencies, employers, and training providers, with the goal of improving talent pipelines.
Others are reexamining local skills certification and licensing requirements. Today, many certifications vary from state to state, creating headaches for large manufacturers with supply chains that cross state boundaries. Harmonizing these requirements could help employers more easily find prospective employees.
Manufacturers can start by looking at vocational schools or job-training programs in the local community, assessing completion rates and employability metrics to understand the skills that are hardest to find. Companies can then play a key role in informing curricula to match demand, or go a step further and work with vocational schools to develop on-the-job, experiential learning programs.
If COVID-19 taught us anything, it's that people are resilient, and ready to adapt and thrive in new environments. Manufacturing offers skilled, high-wage jobs for American workers and could do so even more as the industry becomes more digitized and automated. Against the backdrop of an existing worker shortage and skills evolving so rapidly, employers can become skill builders and develop the workforce needed to remain competitive, while helping all people access meaningful and lasting employment.
Mike Coxon is a partner with McKinsey & Company and an expert in manufacturing and supply chain operations.
The views in this article are the writer's own.