It's Time to Get Concerned About Russia | Opinion
On April 16, Russian security services drove Raim Aivazov to a forest, forced him to his knees and put a gun to his head before firing a shot into the air. Aivazov, a Tatar Muslim activist from Crimea, was then told that the next time would be for real unless he signed a confession incriminating himself and other Crimean Tatars of membership in a terrorist group. Unfortunately, this incident was not an unusual one in Russian-occupied Crimea.
The U.S. Commission on International Religious Freedom (USCIRF) has recommended that the U.S. State Department designate the Russian Federation as a Country of Particular Concern (CPC) since 2017. Under the International Religious Freedom Act of 1998, a CPC designation carries the consequence of sanctions against governments that perpetrate or tolerate systematic, ongoing and egregious violations of religious freedom. Russia not only perpetrates such violations, but it has exported them to neighboring Ukraine and influenced crackdowns on religious freedom in many former Soviet states.
Systematic
For more than 20 years, Russia has enshrined the persecution of religious minorities in its legal system. A 1997 law requires all religious groups to register with the state in order to exist, an arduous process requiring detailed information and proof of presence in Russian territory for at least 15 years. The law bolsters so-called "traditional" religions at the expense of religious minorities, while enabling authorities to block registration for a host of bureaucratic reasons.
In 2002, Russia adopted a vague extremism law that allows authorities to prosecute virtually any speech it deems "extremist". A 2012 study by SOVA Information Center found that religious organizations constituted the majority of those accused under this law. On April 20, 2017, Russia banned the Jehovah's Witnesses across Russia, based on the accusation that the church was an "extremist organization."
In 2016, the Russian government adopted a package of amendments, commonly known as the Yarovaya Law, which characterizes sharing religious faith or extending invitations to religious services as illegal missionary activity if it occurs outside of officially registered spaces, including in private homes or online.
Ongoing
Russian persecution of religious minorities has continued to accelerate over the last year. In 2019, authorities charged 24 Crimean Tatars with membership in the Islamic group Hizb-ut Tahrir (HT) and terrorism. Although HT was legal in Ukraine, it is prohibited in Russia—which illegally annexed Crimea from Ukraine in 2014. Most of those charged were active in, or affiliated with, Crimean Solidarity—a secular human rights group that opposes the Russian occupation. Raim Aivazov, mentioned above, was also one of those caught up in this ongoing persecution.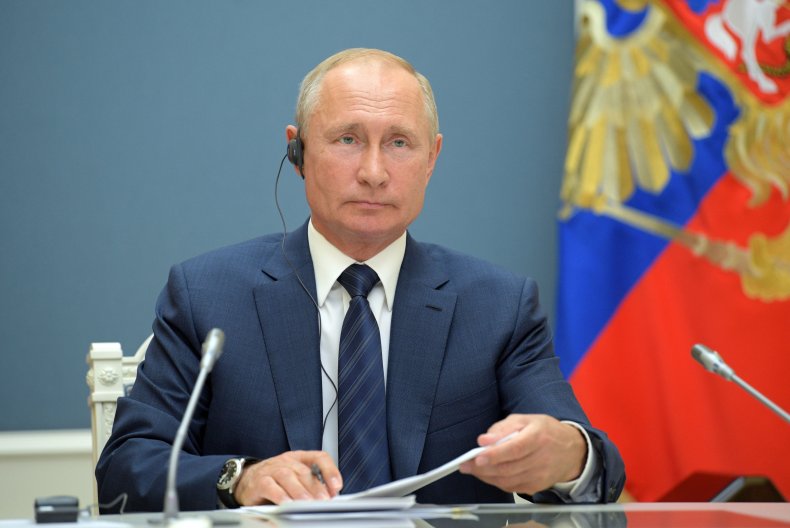 In June 2020, Russia sentenced Artem Gerasimov, a resident of occupied Crimea, to six years in prison for his peaceful beliefs as a Jehovah's Witness, and 61-year-old Gennady Shpakovsky to six and a half years—the harshest punishment yet given to a Jehovah's Witness in Russia. In fact, Jehovah's Witnesses report that 10 of its members are currently imprisoned in Russia, while 24 are in pretrial detention and 24 are under house arrest. Authorities also have carried out hundreds of raids on the private homes of Jehovah's Witnesses.
Egregious
In February 2019, local law enforcement in the city of Surgut detained and tortured a group of 19 Jehovah's Witnesses. In response, the U.S. State Department imposed visa restrictions on two Russian officials. In April 2019, Russian authorities again detained Evgeny Kim, who had previously served a full prison term for studying the works of moderate Muslim theologian Said Nursi, and stripped him of his citizenship and personal documents. He was then found guilty of not having those documents and remanded to a detention facility for stateless persons, where he remains.
In neighboring Ukraine, Muslim residents of occupied Crimea report persistent harassment from authorities, especially around holidays like Ramadan. The Ukrainian Orthodox Church (UOC) reports similar circumstances; for example, on June 28, 2019, occupation authorities seized and closed the main cathedral and headquarters of the UOC in Crimea.
While the evidence is abundant, the consequences have been minimal and Russia has only accelerated its persecution in recent years. As the December deadline to designate countries approaches, it is long past time for the State Department to recognize the extent and severity of Russia's violations, name it a CPC and subsequently impose temporary sanctions that incentivize reform, expiring on the release of religious prisoners or the reform of religion and extremism laws.
Gary Bauer and Nury Turkel are USCIRF commissioners.

The views expressed in this article are the writers' own.