It's Time to Get Serious About Saving Girls' and Women's Sports | Opinion
Transgender swimmer Lia Thomas keeps winning races, most recently this week at the NCAA national swimming championships in Atlanta, Ga. Winning is a new experience for Thomas, who ranked #462 when competing against males. But since coming out as transgender this year and switching from the men's to the women's team, Thomas ranks #1 in the 200- and 500- meter freestyle. And it's not even close; Thomas won a recent race by the laughably large margin of 38 seconds.
Seem fair? To most Americans it does not. Polling consistently shows that most Americans, across the political spectrum, oppose the inclusion of biological men in women's spaces and sports. And Thomas' dominance in the pool has sparked renewed calls for protecting girls' and women's sports.
Many of us thought this fight was in the rearview mirror. For the last half a century, girls and women have benefitted from the Title IX guarantee of equal opportunity in educational institutions that receive federal funds, from elementary schools to universities.
Nowhere has this success been more visible than women's sports. Generations of women across the political spectrum have benefited from Title IX protections as female athletes made it onto sports fields, courts, tracks and pools at institutions that offered expanded women's sports programs in order to comply with the legislation.
But the impact has not just been in sports; studies have shown again and again that when women compete athletically, they show improved performance in academics and employment as well. Participating in sports help women achieve.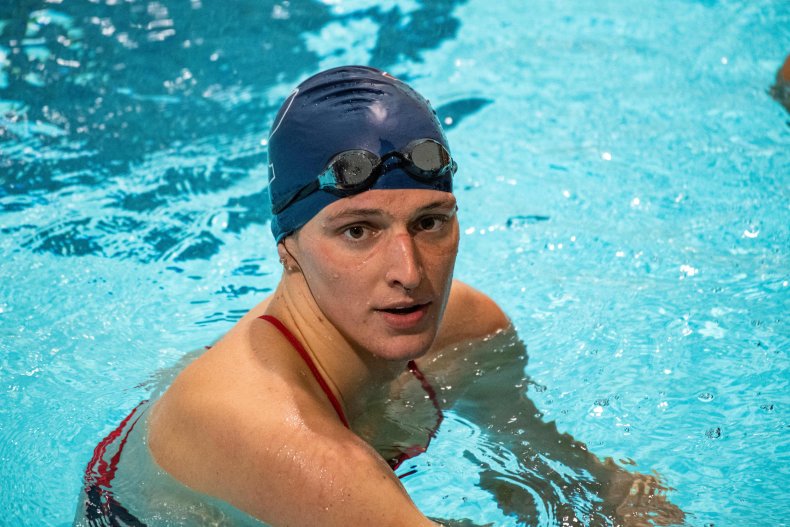 This June, Title IX will turn 50. The half century mark should be a time of triumphant celebration. But women's sports is under an existential threat today that our current legislators are either too scared to address and solve or too disinterested.
When men can compete on women's sports teams and against women, women lose. Girls and women lose the races and competitions to people born boys and men. They lose scholarship opportunities, sponsorship dollars and the dignity of knowing your hard work, talent and discipline can pay off. And they lose the chance at a fair fight—a fair opportunity to show who is the best athlete in their category.
This is what's happening to women's swimming before our eyes with Lia Thomas. Thomas reports taking testosterone blockers, which would make a male swimmer less competitive on a male team. But even with that reduction of testosterone, Thomas is proving that it's impossible to remove the biological advantages of being born male and competing against females. There is an average 10-12 percent performance gap between elite males and elite females, and there is no drug which can undo the physical advantages of being born a man.
Lia Thomas' performance at the NCAA championships is headline grabbing. But the destruction of girls and women's single sex sports is happening everywhere. June Eastwood is a trans cross-country runner who was permitted to compete against women at the University of Montana. Andraya Yearwood and Terry Miller, both biological males, were high school athletes who were permitted to compete with and against female runners under the explicit policy of the Connecticut state athletic association. Lindsay Hecox is a biologically male runner who sued the state of Idaho over its law protecting women's sports. Both the Connecticut matter and the Idaho matter are pending in federal court.
The unfairness of people born men competing in women's sports has sparked broad resistance. The simple truth cannot be erased: Every time a person born male takes a spot on a women's team, a female athlete loses. That's not fair. It also should not be legal.
Maud Maron is native New Yorker, an attorney and a Democratic Candidate for Congress. She lives in Manhattan with her husband and four children. Find her at maudmaron.nyc.
The views in this article are the writer's own.