Mary Matalin: It's Time For Our Armed Forces to Stop Torturing Animals
As someone who divides my time between two coastal states, I deeply appreciate the work of the U.S. Coast Guard.
I'm especially proud of the agency now because it just quietly made history by ending a secret, backwoods, taxpayer-funded torture program that for years has involved stabbing, shooting, and using tree trimmers to cut off the limbs of live animals.
The agency's sensible and strategic decision should be applauded by all those who seek to eliminate waste, fraud, and abuse from government. The Department of Defense should follow suit and end this practice for the rest of the armed forces.
Earlier this month the head of the Coast Guard, Commandant Admiral Paul Zukunft, informed the House Appropriations Homeland Security Subcommittee that the Coast Guard's days of live tissue training are over.
He rightly described live tissue trainings as "abhorrent" and pledged that the Coast Guard "will move to a [human] simulation [training model]" because "it will be the right thing to do to prepare our Coast Guard members who may be deployed to theaters where they may encounter traumatic injuries."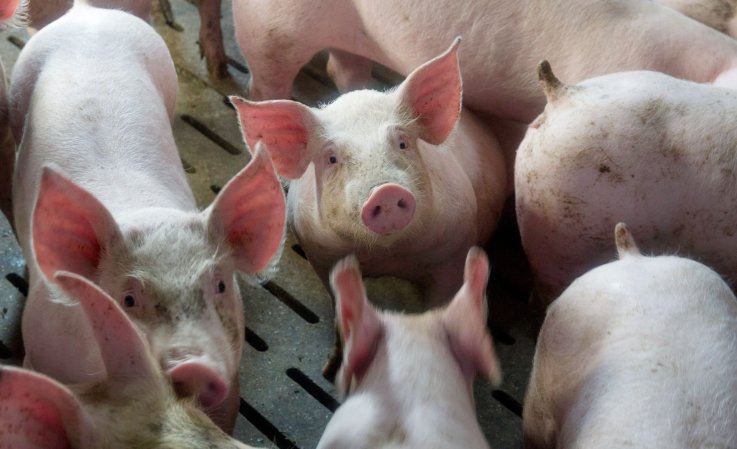 Admiral Zukunft should be applauded for modernizing the training for Coast Guard personnel. He's building a culture that's inhospitable to waste, fraud, and abuse, and all Americans—especially those whose lives may be saved one day by USCG personnel—are better off for it.
The contractor-conducted trainings in which goats and pigs are injured, used as surgical dummies, and then discarded, are widely ridiculed among medical experts as being outrageously expensive and woefully inaccurate.
As Dr. Doris Browne, a retired colonel who served nearly 28 years as a physician in the U.S. Army Medical Corps and is the president-elect of the National Medical Association, recently wrote,
Goats' veins and arteries sit on top of muscle and are easy to visualize, grab and clamp to stop a hemorrhaging wound. Human veins and arteries run through muscle and when damaged they contract, making them difficult to grab and clamp to stop a hemorrhage. … Failing to learn how to properly stop hemorrhaging wounds can have potential life-or-death consequences.
The real issue here is that today, high-tech mannequins exist that are superior training tools. Unlike animals, these human simulators are more realistic in representing human anatomy and they can be reused.
Earlier this month, the Pentagon's own Defense Health Agency called live tissue training on animals "outdated and cost-prohibitive" when compared to the high-tech human simulation alternatives.
Nearly 100 bipartisan members of Congress are now supporting the BEST Practices Act (H.R.1243), which would replace the military's continued use of animals in trauma drills with better and cheaper human simulators that will help save lives.
There is zero excuse for the senior military brass to continue Cold War-era live tissue training to prepare troops to deal with 21 st century battlefield injuries.
Mary Matalin is a political contributor, pundit and public speaker. She served as George H.W. Bush's campaign director and most recently as assistant to President George W. Bush and assistant and counselor to Vice President Dick Cheney.
Mary Matalin: It's Time For Our Armed Forces to Stop Torturing Animals | Opinion