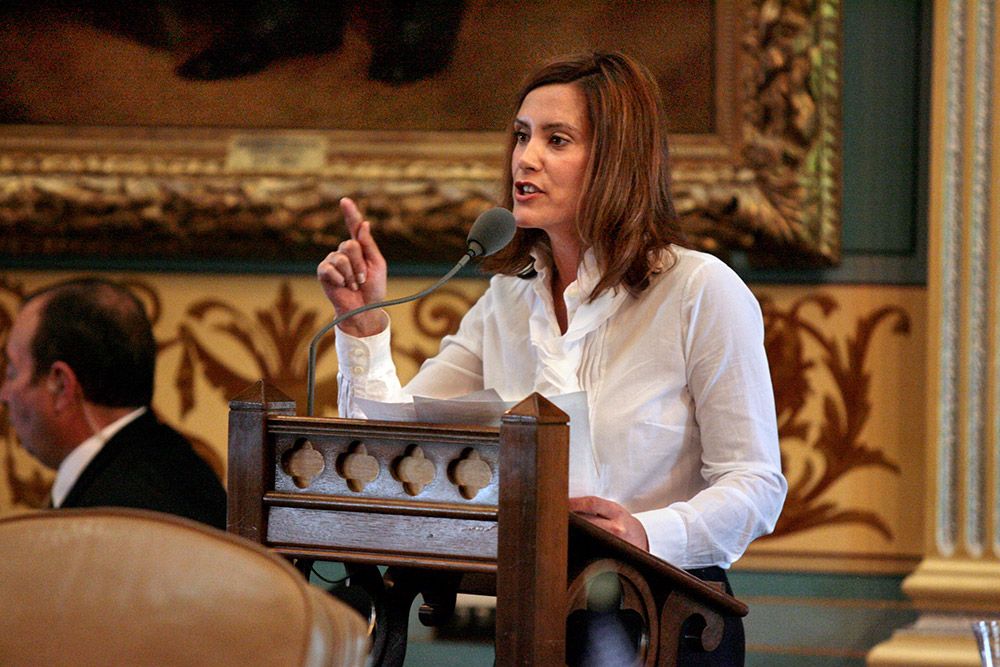 It's game on in Michigan between now and early November since the race for Governor is set: It's Gretchen Whitmer (D) vs. Bill Schuette (R) and it's shaping up as competitive.
State residents are certainly tuned in, with more than 2 million Michiganders casting ballots in Tuesday's primary election, setting a new record. Among the votes cast was some revealing information, including a rise in Democratic voters arriving at the polls.
"About 53 percent of the voters participated in Tuesday's Democratic primary and about 47 percent chose among the Republican slate," reported the Michigan news site mlive.com. "That compares to 67 percent cast for GOP candidates in August 2010, the last primary with an open governor's seat and contested races for both Republicans and Democrats."
Voter enthusiasm was reportedly so high in Oakland County that some precincts ran out of ballots, mlive.com journalist Julie Mack said.
Whitmer, a former Michigan legislative leader, may take an all-female Democratic statewide ticket against Schuette, a Trump ally and former state attorney general, according to The Associated Press.
Now that the primaries are over comes the big question: Who will win the Michigan governor's race?
Whitmer will benefit from the surge of Democratic votes cast in Tuesday's primary. If that's a sign of what's to come there could be shifting political winds blowing in Michigan. At the moment, the GOP is in the midst of a long run of control – 7 ½ years, to be exact. But Democrats may benefit from " state electorate's penchant for backing the opposite party when a governor leaves due to term limits," reported the AP.
Rick Snyder, a GOP businessman, took office as Michigan's governor in 2011. He can only serve two terms due to state term limits, opening the door for either Whitmer or Schuette.
The early odds, from polls taken before Tuesday's primary, suggest the Democrat, Whitmer, will take Schuette in the November general election. Consider the results compiled by Real Clear Politics:
Emerson (7/21): Whitmer +7
NBC News/Marist (7/19): Whitmer +9
Target Insyght (6/26): Whitmer +5
Epic-MRA (5/3): Whitmer +5
The Whitmer vs. Schuette race sets up a "deep ideological clash," according to the New York Times. Thus, Michigan voters and onlookers can expect a competitive race. Both candidates invoked Trump when claiming victory Tuesday, with Whitmer speaking negatively and Schuette trying to positively align with the President.