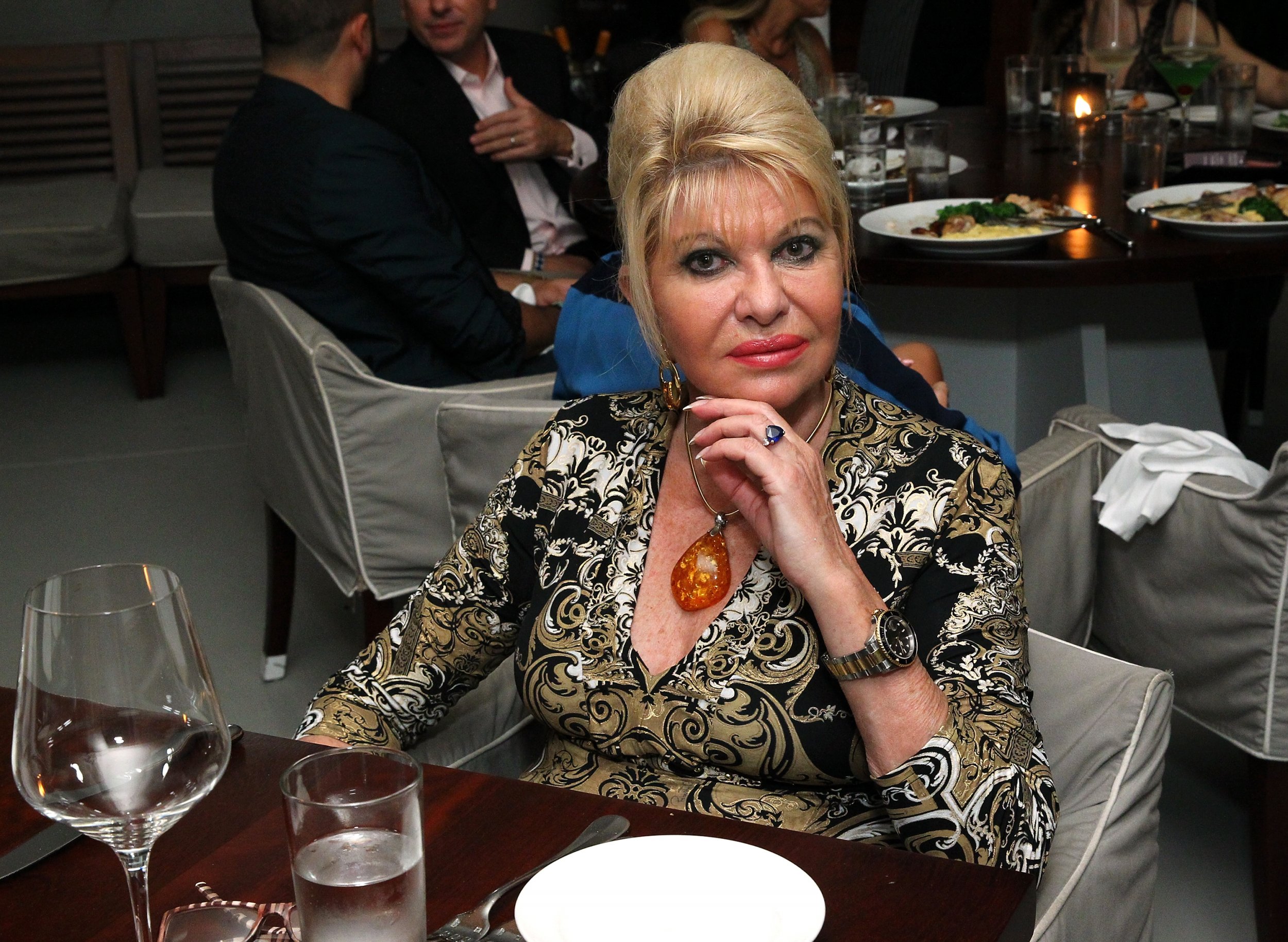 President Donald Trump's first wife, Ivana, is reportedly waging a battle against adult obesity in America. The memoirist announced Thursday that she will join forces with Gianluca Mech, TV diet expert and inventor of the "Italiano Diet," to promote a diet plan that allows its users to "eat pasta, cookies, and lose weight."
A press release promised a press conference next week at The Plaza Hotel, which Trump owned between 1988 and 1995, to announce a new diet and nutrition plan followed by a tour of the United States intended to "encourage and teach millions of people to have better eating habits and exercise."
The Italiano Diet, similar to Nutrisystem, is a plan that hawks costly trademarked meals and herbal supplements. The Italiano "Luxury Kit" promises dieters weight loss of 15-20 pounds and costs $1,072.80. The kit includes flavored shakes, herbal tonics, fusilli pasta and "instant mushrooms flavored soup."
"Nearly 40 percent of adults and 19 percent of children in the US are now obese," says the release. "The 'Italiano Diet' will be introduced with new ways to keep local residents slim and fit."
Ivana, who once called herself the real "first Trump lady," is notably picking up the same cause former first lady Michelle Obama's campaigned for with her "Let's Move!" fight against childhood obesity. First Lady Melania Trump, meanwhile, has struggled to focus and launch her "Be Best" campaign.
The "Be Best" program advocates against online bullying and teen opiate use. But Melania has faced some criticism over her husband's own online bullying.
When asked about the president's Twitter rants against the media and political rivals in 2016, Melania told CBS' Lesley Stahl that she admonishes her husband "all the time" over his online bullying. "Sometimes he listens, sometimes he doesn't...I think he—he hears me. But he will do what he wants to do on the end. He's an adult. He knows the consequences. And I give him my opinion. And he could do whatever he likes with it," she said.
Ivana, the mother to three of Trump's five children, released a book on raising Ivanka, Donald Jr. and Eric Trump last October. She joined the cast of the Italian version of Dancing With The Stars as a guest last month after mocking Trump's second ex-wife Marla Maples for doing the same.