Donald Trump's Twitter Obsession Is All Ivana's Fault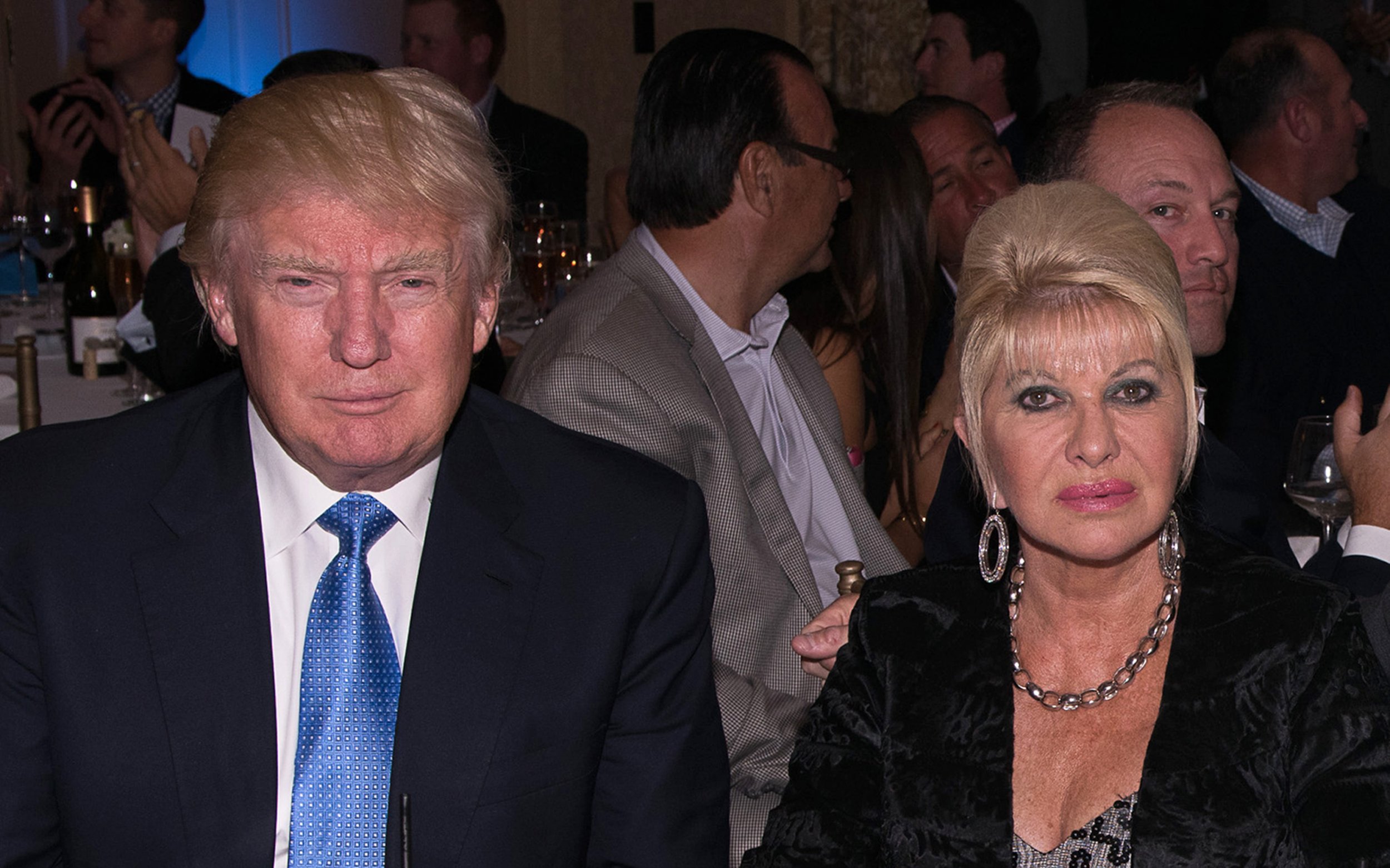 Well, the world finally has someone to blame for President Donald Trump's Twitter obsession: his ex-wife. Ivana, who was married to the tycoon from 1977 to 1992, told CBS recently that she's the person who advised the president to tweet out his opinions on everything from Kristen Stewart to Kim Jong Un.
"I said, 'I think you should tweet. It's a new way, a new technology. And if you want to get your words across rightly, without telling The New York Times, which is going to twist every single word of yours, this is how you get your message out,'" Ivana said in an interview due to air Sunday.
And she stands by her decision, even though two-thirds of voters have said that the president's Twitter habit is inappropriate. Ivana told CBS Sunday Morning host Jim Axelrod she thinks her ex is "right" to use his account to communicate with the American public.
The former model isn't the only one who helped Trump get started on social media. Peter Costanzo, a marketer who was helping to promote a book by the billionaire in 2009, has previously claimed he convinced Trump to initially join Twitter. Costanzo said he pitched the idea in a seven-minute meeting, and when the duo logged onto the site, they found the username @DonaldTrump taken.
"I said, 'Let's call you @RealDonaldTrump—you're the real Donald Trump,'" Costanzo told the Associated Press. "He thought about it for a minute and said, 'I like it. Let's do it.'"
Trump's first post was in 2009, about his appearance on David Letterman's show. The rest is history.
The president has now tweeted 36,000 times and drawn 40 million followers. He's also repeatedly gotten in trouble for his Twitter use.
In June, two watchdog groups accused Trump of violating the Presidential Records Act whenever he deletes tweets. In July, a group of users filed a lawsuit challenging his decision to block them, saying he's violating the First Amendment. And just last month, North Korea argued that a Trump tweet claiming the country "won't be around much longer" amounted to a declaration of war.
As a result of these incidents and others—like the time he retweeted an illustration of a train running over a CNN logo, or the day he shared a GIF of him hitting a golf ball at Hillary Clinton—several campaigns have sprung up asking Twitter to ban him. So far, the company has refused, saying his messages aren't bad enough to take down.
Just be thankful he doesn't have 280 characters yet.