Donald Trump Has Super Sperm Because He Got Wife Ivana Pregnant With IUD, Doctor Jokes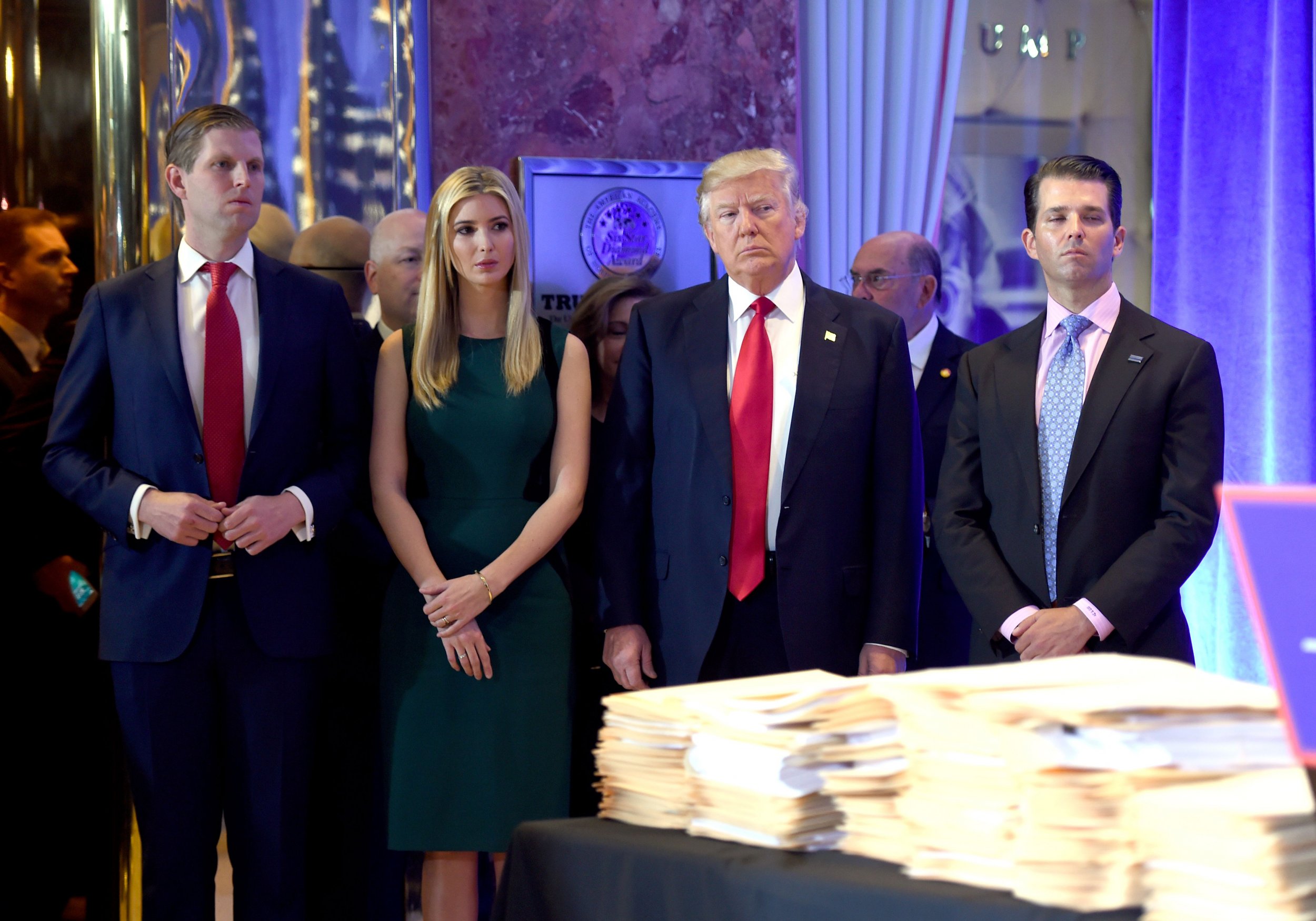 Does the president of the United States have super sperm? That was one doctor's tongue-in-cheek remark, spurred by a small detail in Ivana Trump, President Donald Trump's ex-wife's, new memoir, Raising Trump. "The most chilling detail in the memoir, possibly, is that Ivana got pregnant with all three of her children while she had an IUD in," Jia Tolentino noted in a New Yorker piece about the book.
Those three children, of course, are Eric, Ivanka and Donald Trump, Jr. IUD stands for intrauterine device—a form of birth control that is actually considered one of the most effective.
So, what happened? Does Donald Trump really have super sperm? And should women today be worried about their IUDs failing them?
The answer to both questions is no, experts say. Dr. Jen Gunter, who analyzed Trump's particular situation in a December 4 blog post, noted that the types of IUD that Trump would have had available to her would have been slightly different than ones women use today. (Gunter, who described herself in the post as "Twitter's resident OB-GYN," is known for her writing on women's health issues.)
Hormonal IUDs weren't even on the U.S. market at the time, and some of the copper IUDs available in Europe might have had less of the metal, she noted. "Obviously this is all hypothetical as I have not seen any medical records, so who really knows?" she added. (Hormonal IUDs include products like Mirena and Skyla; one common brand name for a copper IUD is ParaGard.)
Even for women using an IUD today, Trump's story shouldn't serve as a cautionary tale, according to Dr. Anne-Marie Amies Oelschlager, an OB-GYN at Seattle Children's Hospital. "I think they can be very confident that their IUD is probably very effective,"Amies Oelschlager told Newsweek. "It's so rare that one of our patients gets pregnant with an IUD," though she's seen it happen. Amies Oelschlager said the standard failure rate is around 1 in 800 for a hormonal IUD.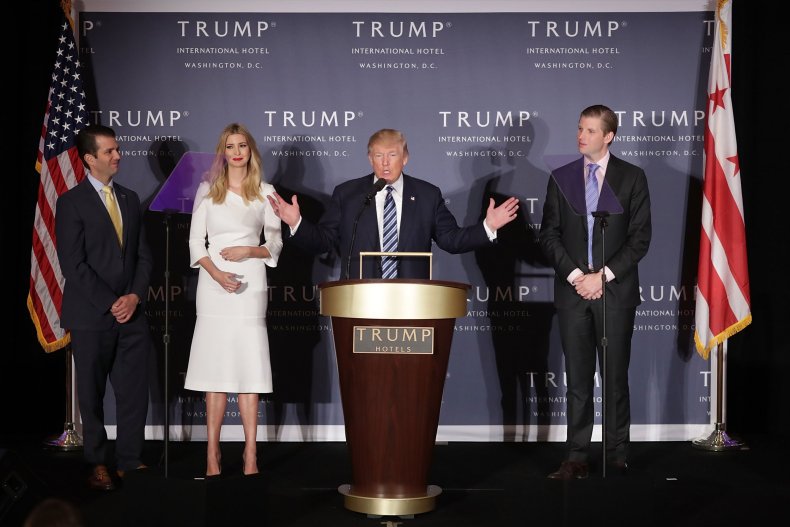 There are a few reasons IUDs might fail. About 5 percent of the time, Amies Oelschlager noted, a woman's body might actually push the device out. Alternatively her uterus might have an anatomical abnormality that would make a pregnancy possible. Some women have a bicornuate uterus, Amies Oelschlager said, which is essentially a uterus that splits into two "horns."
One thing that's almost as rare as a woman getting pregnant while on an IUD, Amies Oelschlager said, is a woman choosing to continue to use IUDs afterward.
"It is very rare for a patient who has gotten pregnant with an IUD to want to continue to use that method for birth control. We usually discuss other options," Amies Oelschlager said, which might include an implant. Gunter agreed; in her post, she wrote that "if I had a patient who had failed an IUD twice today I would likely suggest a different option."
For Trump, at least, that was the case, too. After Eric was born in 1984, Tolentino noted, Trump had her "tubes tied"—an irreversible procedure that blocks a woman's fallopian tubes, effectively sterilizing her.