Ivana Trump: Donald Should "Go and Play Golf" Instead of Running in 2020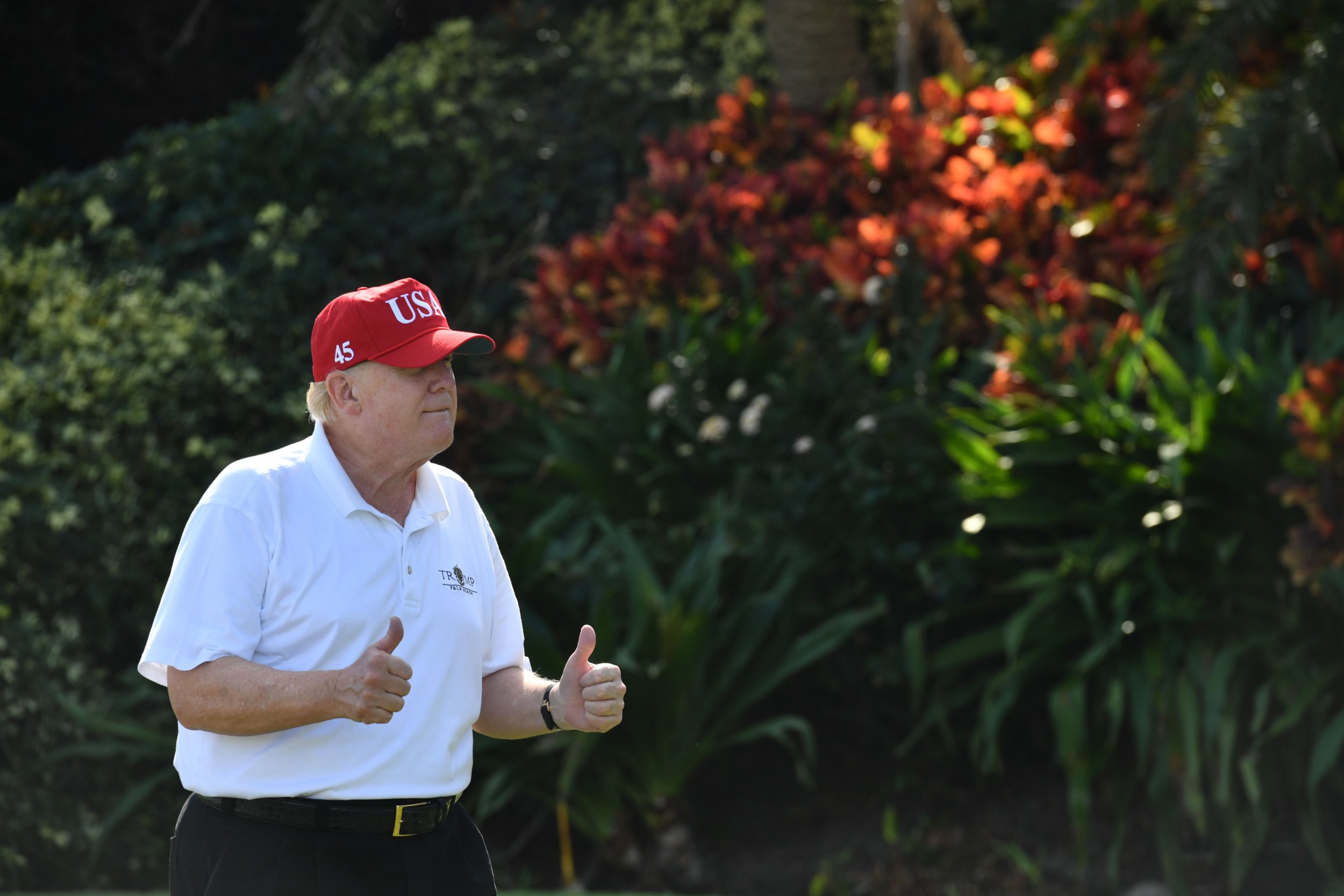 Why run for president when you can sit back and relax instead?
At least that's the thinking of President Donald Trump's first wife, Ivana, who suggested that the president forgo a 2020 run for the finer things in life.
"I'll tell you something, I don't think it's necessary," she said in an interview with the New York Post. "He has a good life and he has everything. Donald is going to be 74, 73 for the next [election] and maybe he should just go and play golf and enjoy his fortune.
"I think he probably [misses] a little bit of freedom," she added. "I don't think he probably knew how much is involved of being the president. It's so [much] information — you have to know the whole world."
Ivana's comments arrive just in time for the president's weekend trip to Mar-a-Lago, his 149th day spent on one of his own properties, according to MSNBC producer Kyle Griffin. Last month, by CNN's count, Trump crossed the threshold of 100 days spent at his eponymous golf clubs.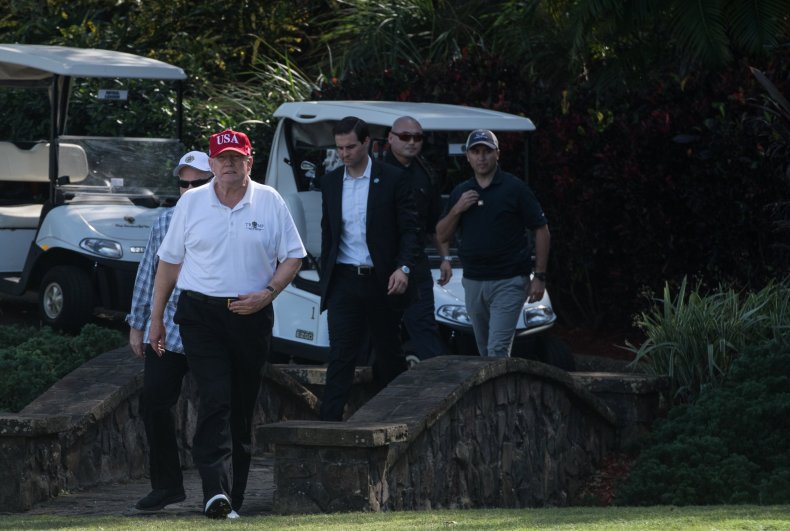 Ivana has largely weighed in on her ex-husband's presidency selectively, often to reveal unflattering details about Trump's past, or to spur controversy between Trump and the first lady.
In November, during an interview on The Ray D'Arcy Show for the fall release of her book Raising Trump, Ivana gawked at a question about whether Trump — with whom she had three children, Ivanka, Eric and Donald Trump Jr. — ever lent her a hand with diapers.
"No way. No no no, no way. Nope, never changed a diaper," she said. Trump loved their children, she said, but "he would not really be the dad who would take them for a stroll in Central Park in the stroller or go and play soccer with them or something like that. He was always on the phone making business."
The month before, Ivana had caused a stir when she called herself the first lady, instead of Melania Trump.
"I [don't] really want to call him there, because Melania is there," Ivana told ABC News in October, noting that she has a "direct number" to the White House. "And I don't want to cause any kind of jealousy or something like that, because I'm basically first Trump wife. OK? I'm first lady."
Ivana may have the president's ear, but Trump's decision to run for re-election may come down to the opinions of the members of his own party. Last week, more than two dozen Republicans in both the House and Senate hemmed and hawed at questions of whether they'd back the president's 2020 bid.
"I don't know what the world is going to look like," Senate Majority Whip John Cornyn told CNN. "But let's say it's not something I've given any thought to."
Senator Jeff Flake (R-AZ), one of Trump's biggest critics on the Republican side of the aisle, said Trump still has the widespread support of the party. But things could change.
"The base is with him in a big way," Flake said. "Believe me, we all know. But that's not to say that will hold."