Ivanka Trump Wears Her Company's Clothes in Social Media Posts, Raising Further Conflict of Interest Questions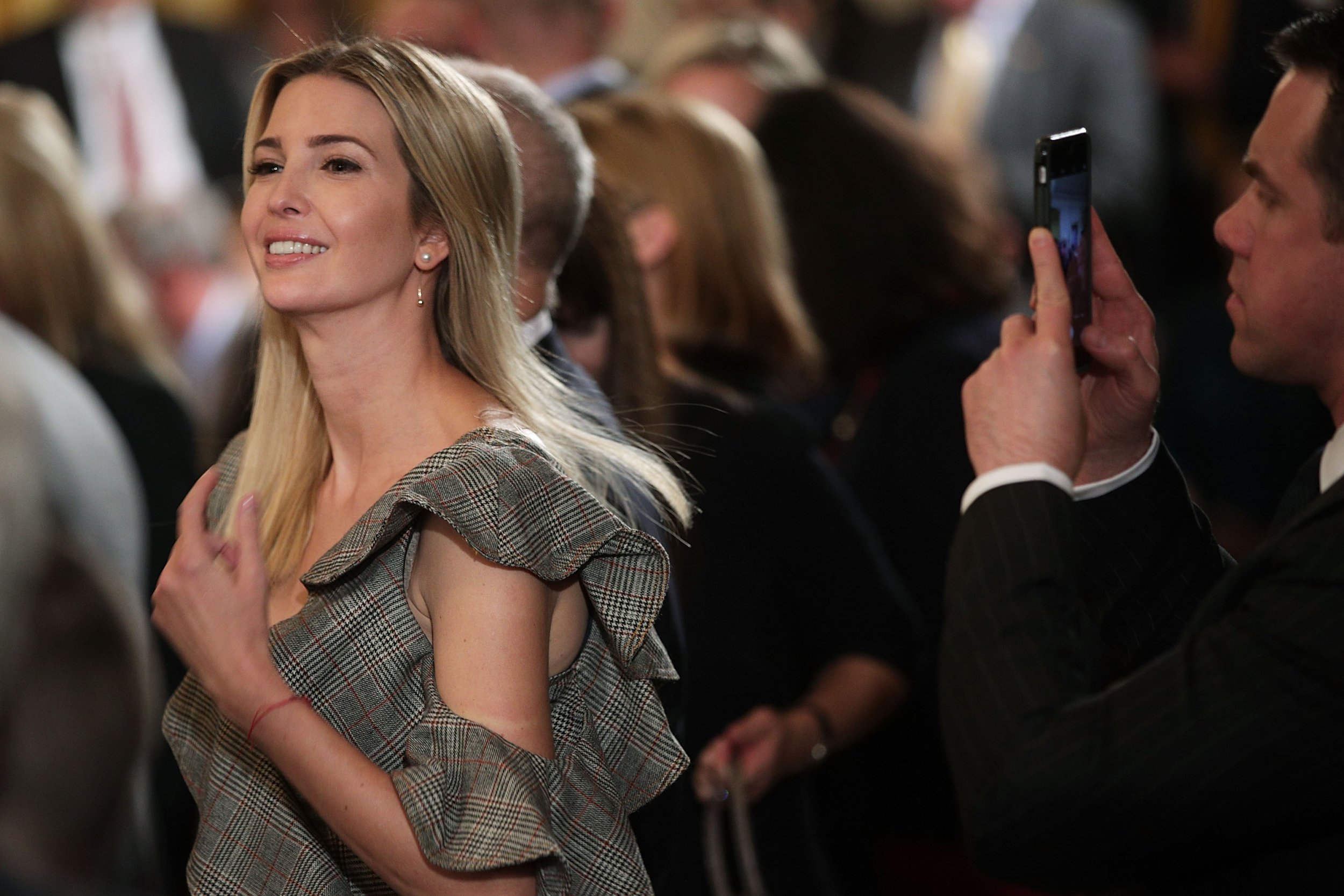 White House senior adviser and fashionista Ivanka Trump has reportedly flaunted many of her style and fashion company's products during the majority of her time in Washington, again raising questions about conflicts of interest within an administration heavily linked to the business world.
Related: Ivanka Trump wants to get more sleep in 2018
The president's eldest daughter was shown wearing dresses, jewelry, bags or shoes from her company, IT Collection LLC, in 46 out of 68—or 68 percent—of pictures posted to her social media accounts between March and October, according to an analysis conducted for The Wall Street Journal.
The report described Trump as a "walking billboard for her brand," another terse accusation tossed at President Donald Trump's administration of potentially profiting from running the country's executive branch.
Ivanka Trump pushed back, stating she would not have entered the public sector if profits were her original goal.
"If what motivated me was to grow my businesses and make money, I would have stayed in New York and done just that," Trump told The Journal in an emailed statement.
Like her father, Trump placed her company into a trust when she took on a role in the White House in March. The company is valued at more than $50 million, and she reportedly received an income between $1 million and $5 million between March and May.
When the company was put into the trust, Ivanka Trump reportedly instructed it not to use her likeness in marketing materials, and other retailers were told to do the same.
She tries not to wear her company's clothes or accessories during state visits or other heavily publicized events, a person privy to Ivanka Trump's practices told The Journal, but Trump also does not believe her shoes or other accessories stand out as much as her dresses and bags.
The report also found that some of the products Trump has worn since she started working in the White House were released and available for sale after March.
Because Ivanka Trump's company is private, there is no way to know if it has profited from her time in the White House.
Her husband and fellow White House adviser, Jared Kushner, has faced similar accusations before. Kushner was found to not have disclosed a stake in a real estate technology business, Cadre, that raised $65 million in venture funding while he served in office, Newsweek reported in October.
President Trump was accused of falsely stating the new Republican tax plan would not enrich his businesses or personal wealth. Some experts believe the Trump family will benefit from a tax cut that was marketed as relief for the middle class, though the full effects cannot be known until the plan is implemented next year.