Ivanka Trump Meets With Evangelical Leaders and the Conversation Lasts for Hours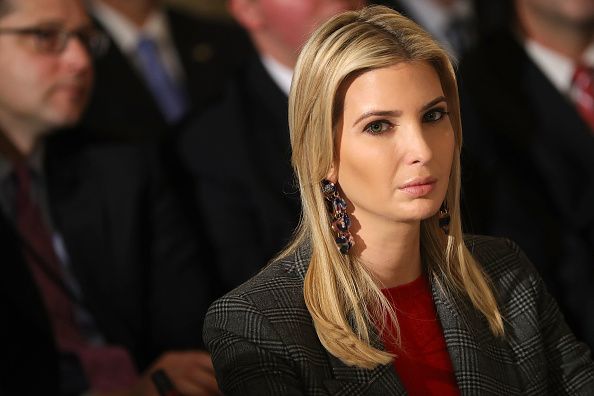 Ivanka Trump's meeting with evangelical leaders following the National Prayer Breakfast lasted twice as long as expected, according to reports.
A group of prominent evangelicals, including the son of the evangelist Billy Graham, Pastor Robert Jeffress of Texas and televangelist Paula White, went to the White House to meet with Ivanka for one hour. The meeting was so genial that it lasted two hours, The Christian Post reported.
Johnnie Moore, an evangelical public relations professional, told The Christian Post that the first year of the Trump administration had exceeded the expectations of his community. Evangelical leaders reportedly spoke about everything from the economy to the criminal justice system.
Evangelical leaders lavished praise on Ivanka and her husband, Jared Kushner, an Orthodox Jew who has taken a lead role in the White House as an adviser to President Donald Trump.
"It's just like God to use a young Jewish couple to help Christians in the United States, defend their rights and secure their religious freedom for now, and for subsequent generations," David Jeremiah, a Southern Baptist pastor, said over the summer.
Evangelical Christians overwhelmingly support Trump because they believe he is doing his part to protect religious liberties, and because they believe he is helping to usher in the end of the world. In December, Trump opted to recognize Jerusalem as the capital of Israel, a move widely viewed among evangelicals as a precursor to the end of times that will bring the second coming of Jesus Christ.
Trump has demonstrated little knowledge of religion, but many evangelicals have expressed a belief that Trump has been chosen by God to usher in a new era.
On Sunday, Pastor Graham once again defended Trump, saying that he is doing his part to "defend the faith" despite the fact that his lifestyle is far from that of an exemplary Christian.