Ivanka Backs Trump Administration's Plan to Scrap Obama Rules Preventing Pay Discrimination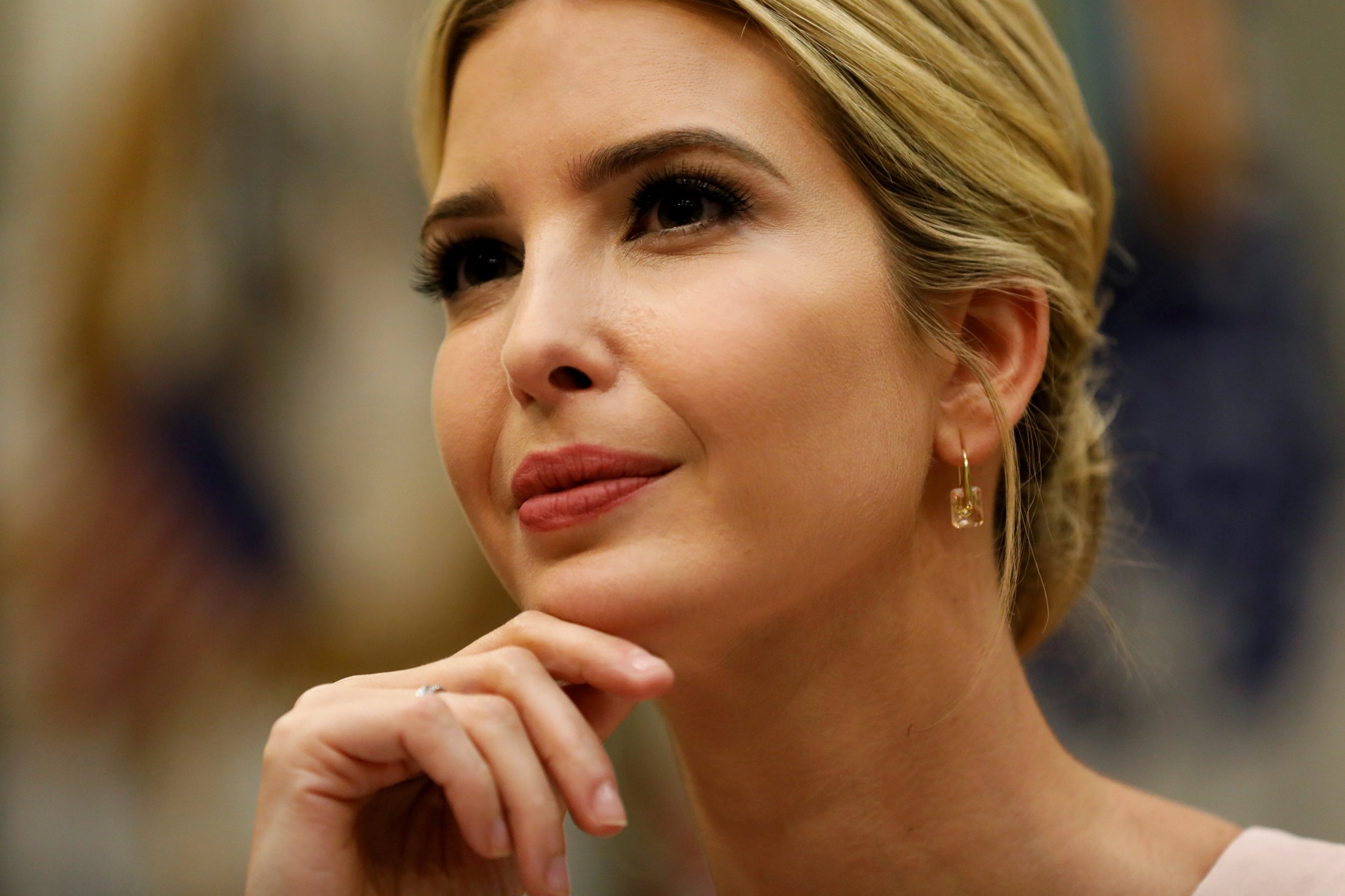 The White House, with the backing of Ivanka Trump, will end an Obama-era policy that would have required business owners to document how much they pay their workers alongside their gender, race and ethnicity.
The Trump administration is scrapping the scheme, which was due to come into force in the spring this year, on the basis that it will be a burden to employers. The data-collection requirement was proposed by Obama in 2016 as part of a drive to rectify pay inequality among different minority groups, the Wall Street Journal reported.
Read More: Trump's Stance on Transgender Military Service Shows Ivanka and Jared Kushner's Diminishing White House Power
"It's enormously burdensome," Neomi Rao an administrator from the Office of Information and Regulatory Affairs said. "We don't believe it would actually help us gather information about wage and employment discrimination," she added.
Under the scheme, employers with 100 or more employees would have needed to hand over data on employment and wages to the Equal Employment Opportunity Commission (EEOC).
The White House has said the new data that would have to be supplied would not comply with the federal Paperwork Reduction Act because of its sheer volume. Officials also said they doubted whether the data would reflect the realities of pay disparity.
Ivanka Trump who, with her husband Jared Kushner, had been the hope of moderates trying to gain influence in the White House, has backed the scrapping of the initiative. While she has pushed for equal pay for women, Ivanka said in a statement the policy would not lead to pay equality.
"Ultimately, while I believe the intention was good and agree that pay transparency is important, the proposed policy would not yield the intended results,"Ivanka said in a statement. "We look forward to continuing to work with EEOC, [the Office of Management and Budget], Congress and all relevant stakeholders on robust policies aimed at eliminating the gender wage gap," she added.
Proponents of the Obama-era plan have defended it on the grounds that it would have created an evidence-based foundation on which to address pay discrimination.
"We'd learn about a pay-discrimination problem because someone saw a piece of paper left on a copy machine or someone was complaining about their salary to co-workers," Jenny Yang, chairwoman of the EEOC said when the rules were drafted. "Having pay data in summary form will also help us identify patterns that may warrant further investigation," she added at a June conference.