Ivanka Trump Told Michael Cohen to Talk to Russian about Tower in Moscow: Report
President Donald Trump's eldest daughter, Ivanka, reportedly tasked attorney and "fixer" Michael Cohen with contacting a Russian weightlifter who claimed he could facilitate a meeting between then-candidate Trump and Russian President Vladimir Putin to smooth the way for a tower in Moscow.
Ivanka Trump, who now serves as a senior adviser in her father's administration, told Cohen to reach out to the Olympic-medal-winning weightlifter, Dmitry Klokov, in November 2015, BuzzFeed News reported Wednesday, citing emails the Trump Organization had previously handed over to congressional investigators and Special Counsel Robert Mueller's office. Klokov initially denied the existence of the e-mails to Buzzfeed, and stopped responded when provided with specifics.
Cohen first had a phone call with Klokov and the two later exchanged emails, according to the report. Klokov allegedly offered to set up a meeting between Donald Trump and Putin to help a Trump Tower get built in Moscow. But Cohen reportedly shot down the offer and noted the Trump Organization had already struck a deal for the tower.
At the time, Donald Trump was running for the White House and he had signed on October 28, 2015, a letter of intent to put his name on a tower, which would be built by a Russian developer in Moscow. The deal also stipulated that Ivanka Trump's name would be on a spa facility in the tower, much like at the organization's Washington D.C. and Vancouver hotels.
The report, describing the tone of the emails, stated Ivanka Trump was later copied on to the email exchange between Cohen and Klokov and that she was "frustrated" by Cohen turning down the offer, according to one of four unnamed sources cited by BuzzFeed.
Cohen, along with former Trump business partner Felix Sater, had actively tried to get construction on a Trump tower in Moscow going while the president ran for office, several media reports have shown.
How Ivanka Trump is linked to or initially made contact with Klokov is unknown. There is also no indication that she did anything illegal.
A spokesperson for Trump's ethics lawyer, Peter Mirijanian, told Newsweek in a statement that Trump had never spoken to Klokov. He said Klokov's wife had reached out to Trump with an "unsolicited email."
"Ms. Trump did not know and never spoke to Dmitriy Klokov. She received an unsolicited email from his wife (who she also did not know) and passed it on to Michael Cohen who she understood was working on any possible projects in Russia. She did no more than that," Mirijanian said.
Sater's attorney, Robert Wolf, told Newsweek his client "has no knowledge of any involvement by Ivanka" in the prospective Moscow tower deal.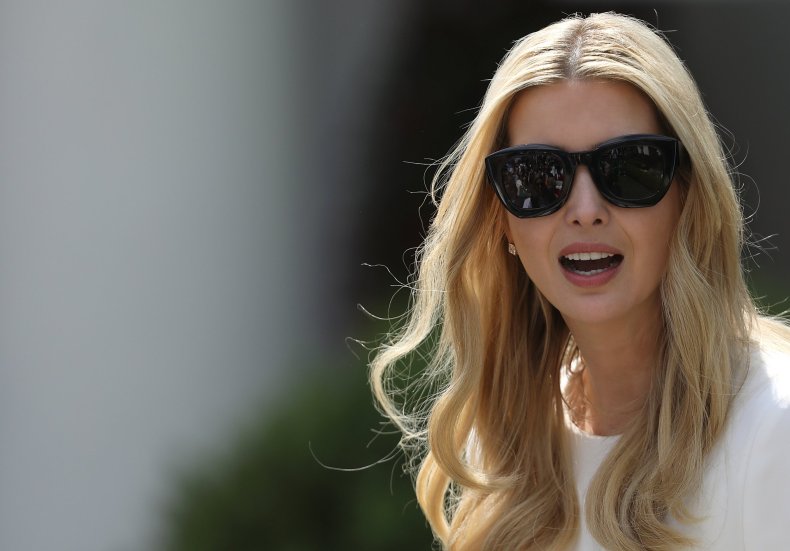 The new report is the first indication that Ivanka Trump had any possible contact with a Russian during her father's campaign. Her older brother, Donald Jr., held a meeting with a Russian lawyer with ties to the Kremlin at Trump Tower in New York in June 2016 in an attempt to gain political opposition research on Hillary Clinton.
The meeting has been decried by the president's critics as an act of colluding with Russia in order to claim the White House, a claim the commander-in-chief has repeatedly denied.
Cohen is now subject of a federal investigation into his businesses and a possible violation of campaign finance law, including payments made to women who claimed to have had sexual encounters with the president well before he began his political career.
This story was updated to include statements from a spokesperson for Ivanka Trump's ethics lawyer and Felix Sater's attorney.
Ivanka Trump Told Michael Cohen to Talk to Russian about Tower in Moscow: Report | U.S.