​​Ivanka an​​d Donald Trump Accused of 'Insult' Over China Real Estate Deal They Wanted Ownership of Without Investing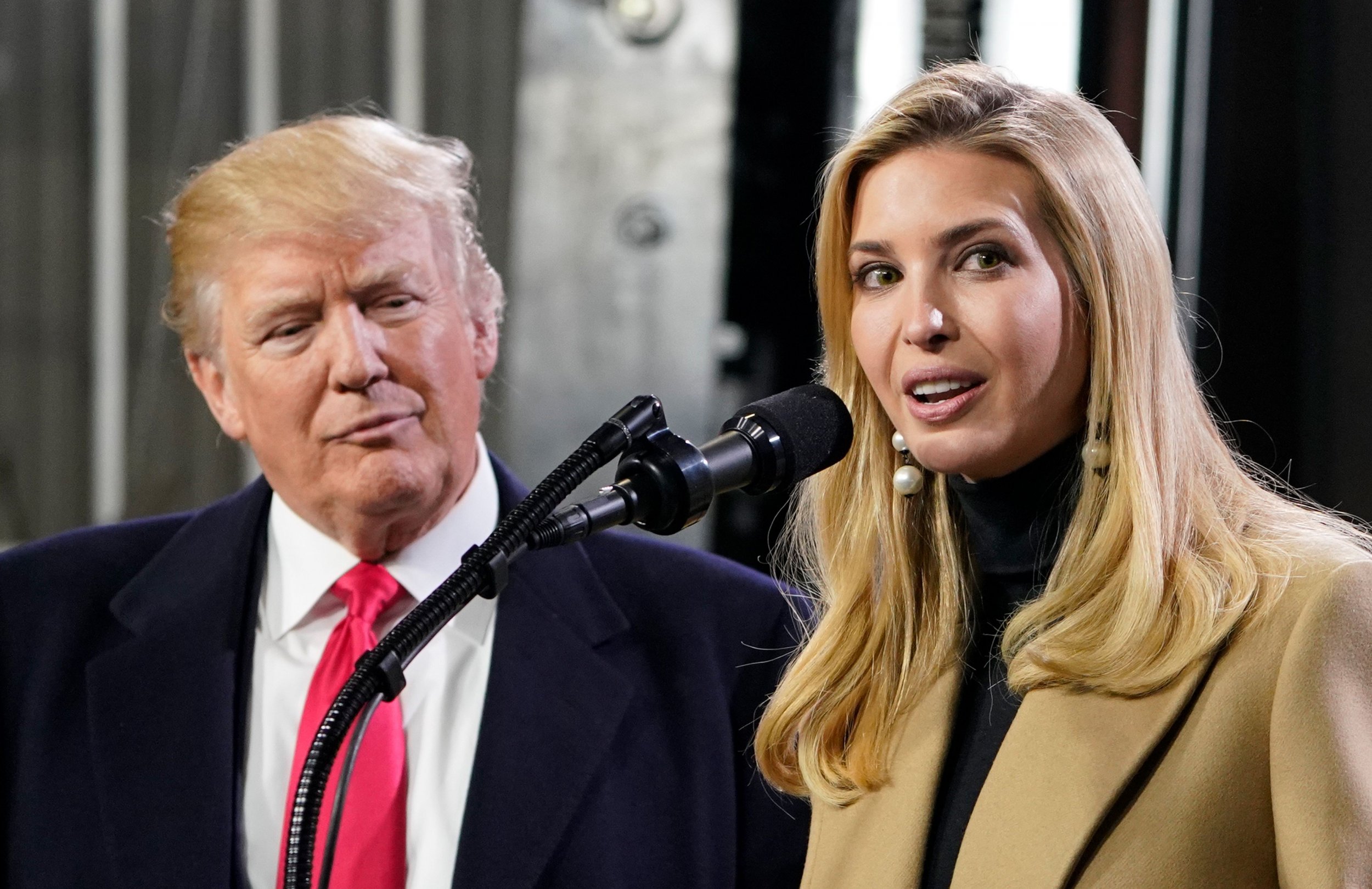 Before becoming president and imposing trade tariffs on China, Donald Trump and his daughter Ivanka Trump pursued a Manhattan real estate deal with a United States subsidiary of a Chinese state-owned enterprise. The proposal reportedly died when the Trump Organization asked for an ownership stake without investing its own capital.
Related: Ivanka Trump Had More China Trademarks Approved on Same Day President Lifted Sanctions on Chinese Company
The Trump Organization was in talks with the subsidiary of Shanghai Municipal Investment Group in 2015 for a mixed-use development that would have been 30 stories taller than Trump Tower, The Washington Post reported Thursday based on financial documents and related correspondence.
Jason Greenblatt—at the time an attorney for the Trump Organization and now a White House adviser and international negotiations special representative—managed the proposal and wrote to the Shanghai group: "We are excited to potentially be working with you."
But a day after Greenblatt submitted the proposal, Peter Wu, a broker involved in the deal, flagged changes from "the basic terms agreed to from our first meeting with Donald."
Earlier that month, Donald Trump had taken a photo giving a thumbs up with the Chinese investors expected to be responsible for financing the whole $739 million project, while the Trump Organization paid fees for development, hotel management, marketing and Trump name licensing.
Wu told the Post he believes Ivanka Trump crushed the deal because she sought an ownership stake without having to put Trump Organization money on the line.
"Donald and Ivanka both decided against it, maybe because they were going to save their money for their presidential run or they just didn't want to put any equity in and wanted to use other people's money," an executive who was part of the private negotiations told the Post anonymously. "It was basically an insult."
The Trumps continued to converse with the Shanghai group even after dropping the ball on that proposal at 1710 Broadway.
"It was wonderful to meet you in person yesterday," Ivanka Trump wrote to the Shanghai group's president in May 2015 regarding branding its project at 138 East 50th St. with the Trump name. "I very much enjoyed our conversation and appreciated getting to know you better. I look forward to spending more time together in the near future!"
The president and eldest daughter have come under scrutiny for refusing to fully divest from their companies. Controversial tariffs the president has imposed on China, effective Friday at 12:01 a.m., are unlikely to affect the Trumps' business in China, including the Ivanka Trump's clothing company.
Neither the Trump Organization nor the Shanghai group immediately responded to requests for comment by Newsweek on Friday.