Ivanka, Donald Trump Jr. Would Be 'Very Foolish' to Think They're Off the Hook in Criminal Probes: Ex-Gates Lawyer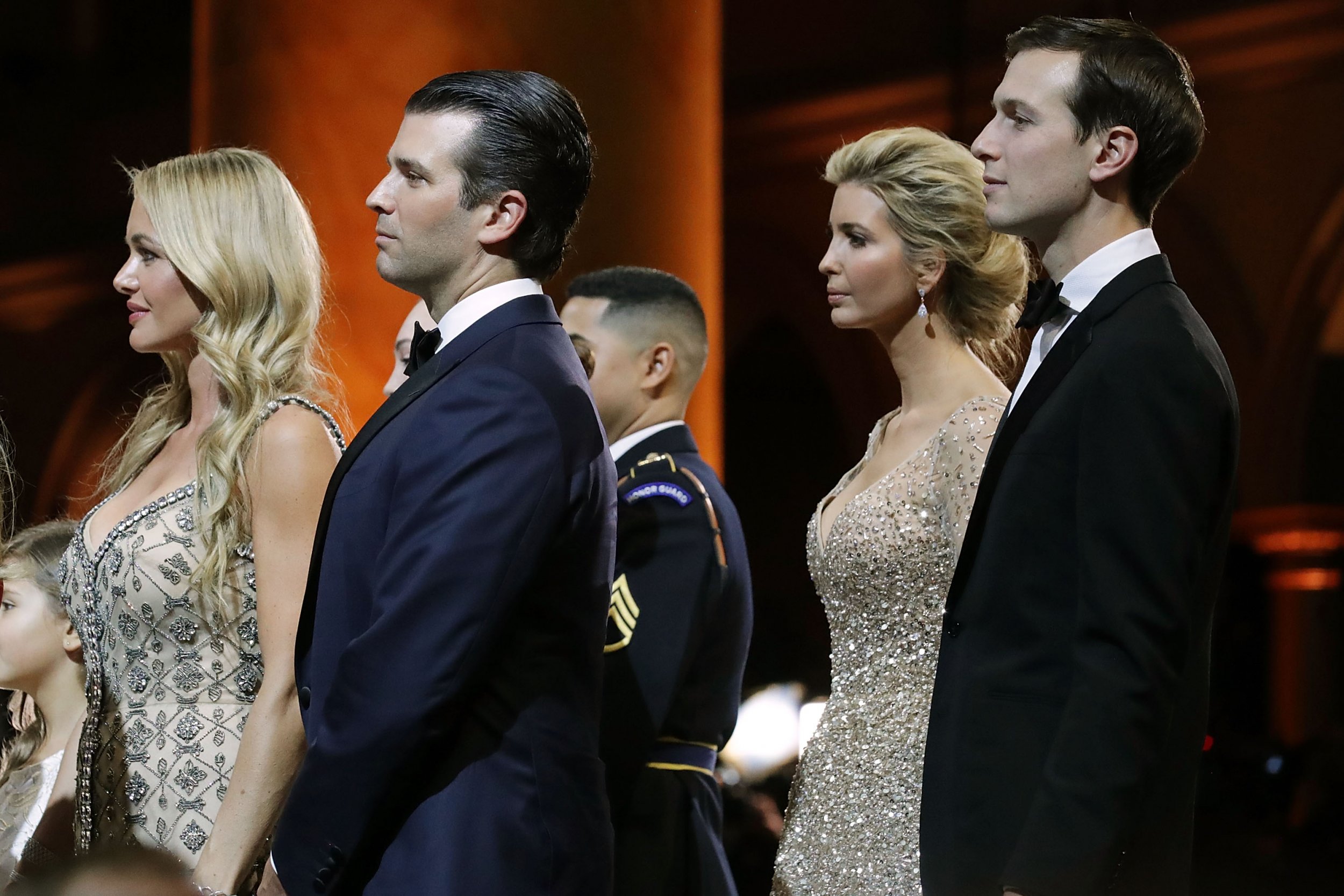 Donald Trump Jr., Ivanka Trump or anyone in Donald Trump's orbit would be "very foolish" to think they are off the hook in the ongoing criminal probes surrounding the president, a former defense lawyer for Trump's ex-campaign deputy chairman Rick Gates has said.
Trump's children have expressed confidence that they will not be caught up in special counsel Robert Mueller's investigation into Russia's interference in the 2016 election and possible collusion with the Trump campaign. Yet Gates is one of 34 individuals Mueller has either indicted or garnered guilty pleas from, including six former Trump advisers.
But with Democrats now having oversight and subpoena power in the House and separate criminal investigations underway in New York state, Mueller is not the only threat being posed. And Shanlon Wu, who previously represented Gates, said no one should be resting easy.
"If anyone in Trump world is breathing easy right now, I'd say they are very foolish," Wu told Politico in a story published Tuesday. "Even if Mueller's report were to appear and didn't implicate the president, all these other criminal investigations will continue. That's not going to be the magic bullet that solves everything. I'd be very concerned if I was a lawyer or a potential target in that world right now."
It is likely to be a particularly anxious week for the president and those surrounding him, with Michael Cohen, the president's former longtime personal lawyer and "fixer," due on Capitol Hill for a series of hearings. Cohen is expected to accuse both Trump and his family company, the Trump Organization of violating the law.
Much of the spotlight has fallen on Ivanka Trump and Donald Trump Jr. over what they knew about a Trump Tower project in Moscow. Cohen pleaded guilty to lying to Congress about a timeline of discussions about the deal, subsequently stating that they went on well into 2016, when Trump was already the presumptive Republican nominee for president.
Speaking to ABC last month, Ivanka Trump claimed she know "literally almost nothing" about the prospective deal. Asked if she was worried about her or those close to her being ensnared in Mueller's probe, she responded, "I'm not. I'm really not."
Trump Jr., meanwhile, has testified to Congress about the Moscow project's negotiations, and Democrats are said to have passed on the transcript of that testimony to Mueller. Still, the president's eldest son told Fox News Monday that he was relaxed, even though he said that Mueller's team would try anything to pin something on him.
"I'm not saying they're not going to try," he told Fox & Friends. "Listen, their dream in life, this is as political as it gets, their dream in life is to try to find something to get Trump. I mean, [it's] that old Stalinist tactic: 'Show me the men. I'll show you the crime.' We just got to find it, and we can massage things enough.
"So, there's no doubt that they'll try. But again, I know how we function as a company, I know how we function as individuals, and that's why despite all of this for two years we don't appear all that worried, because we know there's nothing there," he added.