Ivanka 'Exploits' Donald Trump's 'Fixation' on Her to Get Her Way, Omarosa Claims in New Book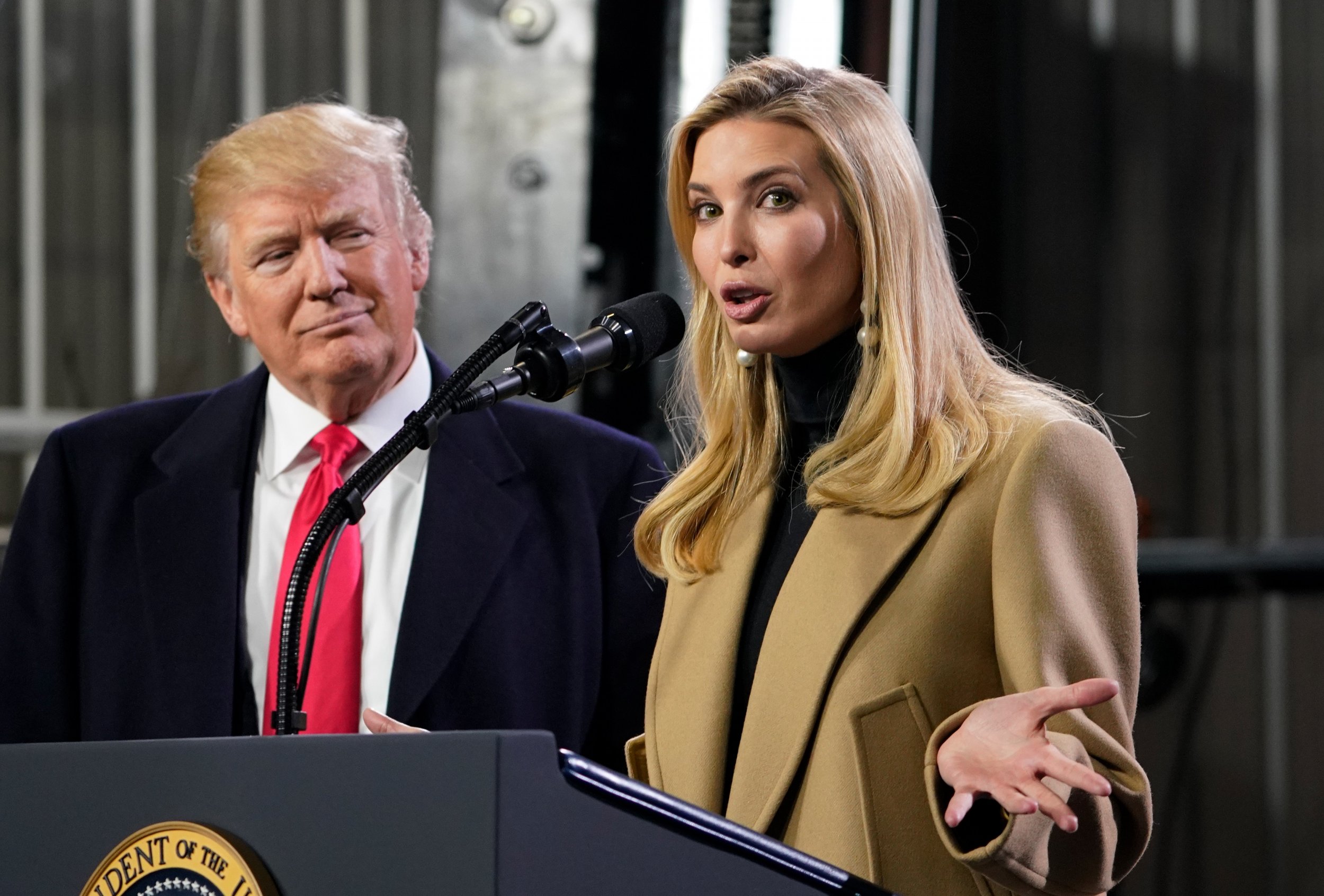 White House adviser Ivanka Trump "exploits" her father's affection toward her in order to "get her way" and President Donald Trump's relationship with his daughter crosses the line of appropriateness, according to former aide to the president Omarosa Manigault Newman.
Manigault Newman, who was fired from the White House in December but has known and worked with the president since his reality game show The Apprentice first aired, wrote she believes the president "covets" his eldest daughter in her new book titled Unhinged: An Insider's Account of the Trump White House.
Manigault Newman was describing her time filming the first season of The Celebrity Apprentice in 2007 when Ivanka was 26.
"For as long as I'd known Trump, I'd observed the way he hugs, touches, and kisses Ivanka; the way she calls him Daddy," the book read. "In my opinion, based on my observations, their relationship goes up to the line of appropriate father/daughter behavior and jumps right over it. I believe he covets his daughter. It's uncomfortable to watch them carry on, especially during that season of Celebrity Apprentice when she was so young. For her part, she knows she's Daddy's little girl, and I believe she exploits his fixation with her to get her way."
The White House did not immediately respond to Newsweek's request for comment.
Manigault Newman also depicted a disturbing atmosphere on the set of the show. She claimed KISS singer Gene Simmons was asked by the president what he thought of Ivanka, to which Simmons replied, with Ivanka present: "She's a very, very sexy, desirable young woman who I'm looking forward to getting to know much better if you know what I mean, with all due respect," according to the book.
Instead of challenging Simmons, the president "egged him on," Manigault Newman claimed. She said Ivanka "groaned dismissively" after the comment and tried to switch topics.
The book has already set off a firestorm of controversy, both for its accusations and the president's reaction to it.
Manigault Newman has claimed she saw a stark change in Trump's mental capacity as he ran for president and eventually won the White House. She also suggested that first lady Melania Trump would like to divorce the president and uses her wardrobe to send messages to her husband.
During a press tour for the book, Manigault Newman revealed further details about why she was fired, including releasing a recording she took in the Situation Room as chief of staff John Kelly dismissed her. On Monday she released another recording of Trump expressing dismay at her firing.
The president attacked Manigault Newman Monday stating she was "vicious" and hated by White House staff.
"Wacky Omarosa, who got fired 3 times on the Apprentice, now got fired for the last time. She never made it, never will. She begged me for a job, tears in her eyes, I said Ok. People in the White House hated her. She was vicious, but not smart. I would rarely see her but heard....," Trump tweeted.