While in Argentina on Thursday, first daughter Ivanka Trump responded to the sudden resignation news of the administration's Middle East envoy Jason Greenblatt by talking up the peace plan that Greenblatt played a heavy role in designing along with her husband Jared Kushner.
Asked if Greenblatt's departure would affect the yet-to-be-released Middle East peace plan, Trump replied to Bloomberg senior White House reporter Jennifer Jacobs: "No." The president's daughter and senior White House adviser said Greenblatt's exit had been planned "for some time" and that his job was hard on his six children.
"We love Jason, so he's always additive to the team," Trump said. "But the plan's in a great place."
Trump declined to comment further, telling Jacobs it was the "wrong trip."
President Donald Trump on Twitter Thursday morning announced that Greenblatt "will be leaving to pursue work in the private sector" after nearly three years with the administration and said "Jason has been a loyal and great friend and fantastic lawyer."
"His dedication to Israel and to seeking peace between Israel and the Palestinians won't be forgotten," the president continued. "He will be missed. Thank you Jason!"
The special envoy for Middle East peace has worked hand-in-hand with senior White House adviser Kushner on the peace plan since early 2017. But its release has been long delayed, most recently due to Israel's September 17 election in which the country's longest-serving prime minister Benjamin Netanyahu is up for reelection. Greenblatt has traveled with Kushner to the Middle East to gather support for the plan, the details of which have not been revealed. Palestinian leaders so far have voiced disapproval of the proposal.
Like Kushner, Greenblatt lacked government experience before joining the Trump administration. But Greenblatt, who was a top lawyer for the Trump Organization, made a positive impression on Israeli and Palestinian leaders at the start of his service as an envoy. The date of Greenblatt's departure and whether he will still be with the administration if and when the plan is unveiled, remains unclear.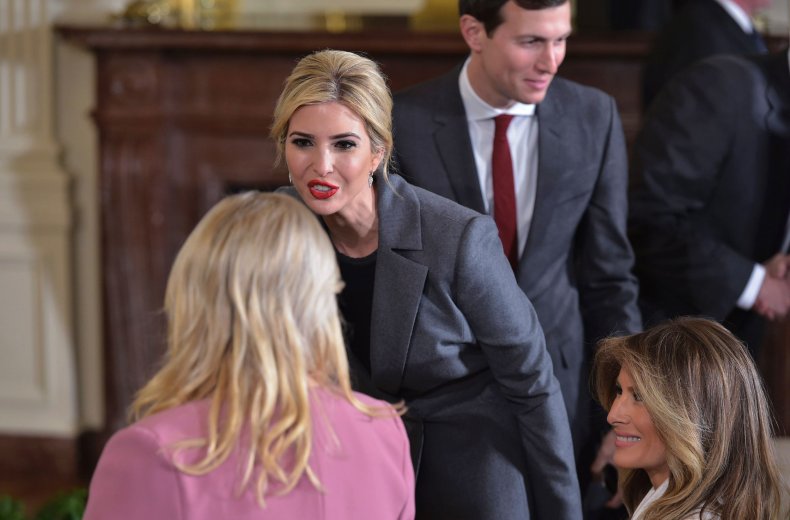 Kushner stated that Greenblatt "has done a tremendous job leading the efforts to develop an economic and political vision for a long sought after peace in the Middle East," and said that Greenblatt will continue to be a "close friend and partner."
Ivanka Trump, promoting the administration's Women's Global Development and Prosperity Initiative in South America this week, often defends her husband when he faces criticism.