Ivanka Trump, Jared Kushner and Hillary Clinton Are Among Many Politicians With Private Email Addresses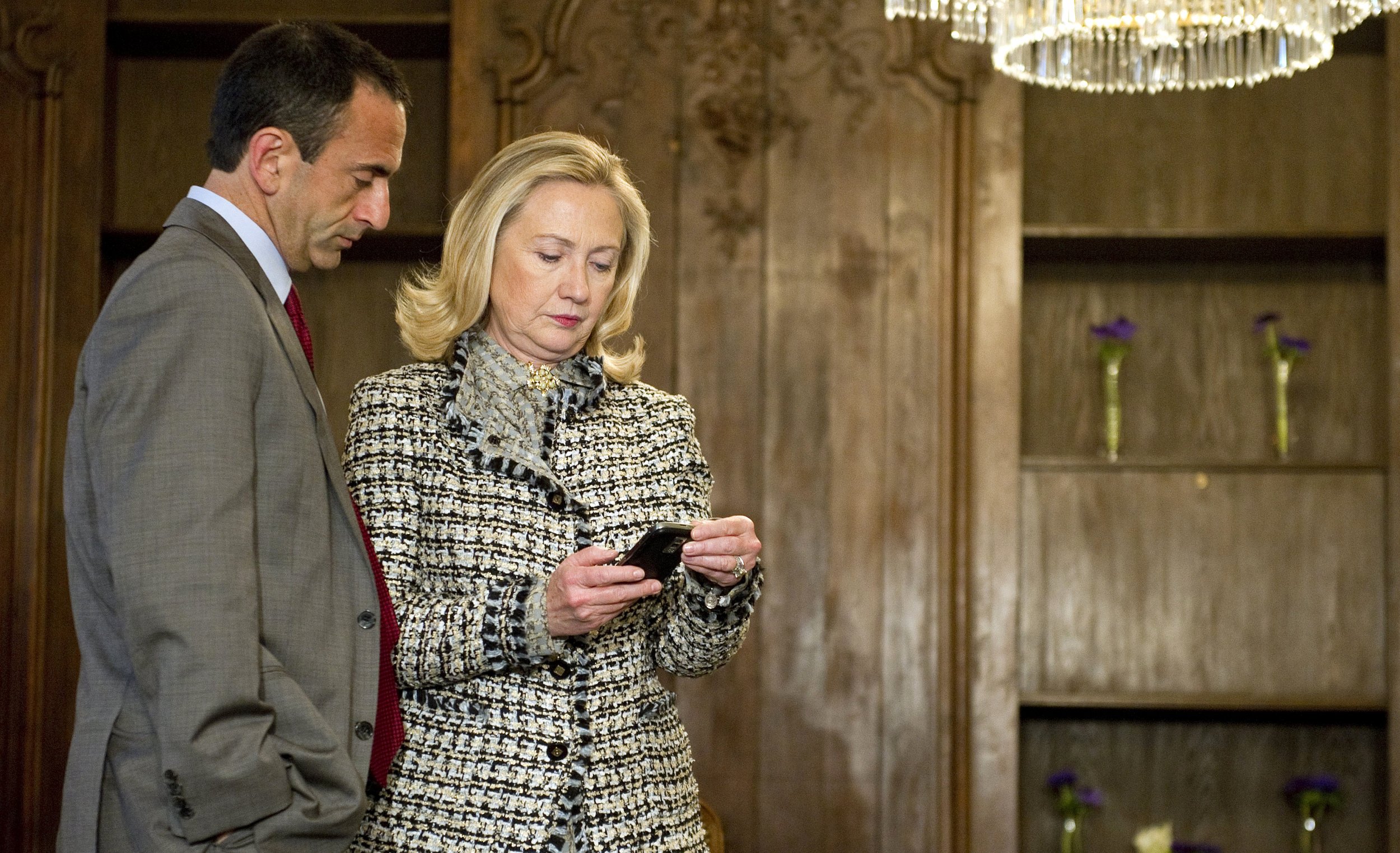 Multiple high-profile members of the Trump administration have been outed in the past few days for using private email addresses to conduct official business—effectively committing the same offense for which Donald Trump has attacked Hillary Clinton for years.
The hits started coming Sunday, when an attorney for Jared Kushner confirmed to Politico that the White House senior adviser and Trump son-in-law sent or received up to 100 messages involving his government colleagues on a personal email account.
Then, Newsweek disclosed Monday that his wife, Ivanka Trump, also a White House adviser, had done the same. On Monday night, The New York Times reported that others, among them Reince Priebus, the now-ousted chief of staff, and Steve Bannon, the former chief strategist, had followed the practice as well.
Related: Most voters believe Clinton broke the law with emails
The news struck some Trump opponents as ironic, given that the president has almost constantly criticized his Democratic campaign opponent Clinton for having used a private server while she was secretary of state. Clinton, whom Trump fans still vow to "lock up" over the email scandal, told SiriusXM that Monday's news was "just the height of hypocrisy."
But Clinton, Ivanka Trump, Kushner and company aren't the only politicians to get busted for their private messaging. Lawmakers just can't seem to stop using personal accounts for government communications.
Here are five examples:
Vice President Mike Pence
In March, The Indianapolis Star found out that Pence used an AOL account while he was governor of Indiana, at times discussing sensitive topics like homeland security. Pence pointed out in a statement that he maintained his private email alongside his official address and "fully complied with Indiana law regarding email use and retention." Pence's office finally finished turning over digital copies of his government-related emails in June.
Environmental Protection Agency Administrator Scott Pruitt
Pruitt used a private email address while he was Oklahoma's attorney general, often copying government messages to an Apple account, The Washington Post reported. Earlier this year, he came under fire for saying during a Senate confirmation hearing that he had never used a personal account for official business. The Oklahoma Bar Association launched an ethics investigation into his omission.
Wisconsin Governor Scott Walker
Walker, who ran against Trump in the GOP primary, was investigated for having a secret email system while he was Milwaukee County executive between 2002 and 2010. He and his county staff used Gmail and Yahoo addresses, a separate Wi-Fi network and even special laptops to coordinate work on his campaign while on the clock, according to the Milwaukee Journal Sentinel.
Former Alaska Governor Sarah Palin
Palin, the 2008 GOP vice presidential candidate, had at least three accounts while serving as governor: her official email, a personal Yahoo address and another on the domain hslak.com. Palin was hacked just before the 2008 election, and published screenshots included a conversation between gov.palin@yahoo.com and Alaska's then-lieutenant governor Sean Parnell. About 24,000 of Palin's messages were released to the public in 2011, but as a Politico headline said, there were "no bombshells."
Former Secretary of State Colin Powell
Powell actually advised Clinton to use alternative communication services when she took the job in 2009. In a statement last year, Powell wrote that he'd been interviewed by the FBI about his use of a personal computer and cleared of wrongdoing. He said he did it so he "could communicate with a wide range of friends directly without it going through the State Department servers," and "even used it to do business with some foreign leaders and some of the senior folks in the department on their personal email accounts."