Punish Ivanka Trump and Jared Kushner by Revoking Their Security Clearances, House Democrats Say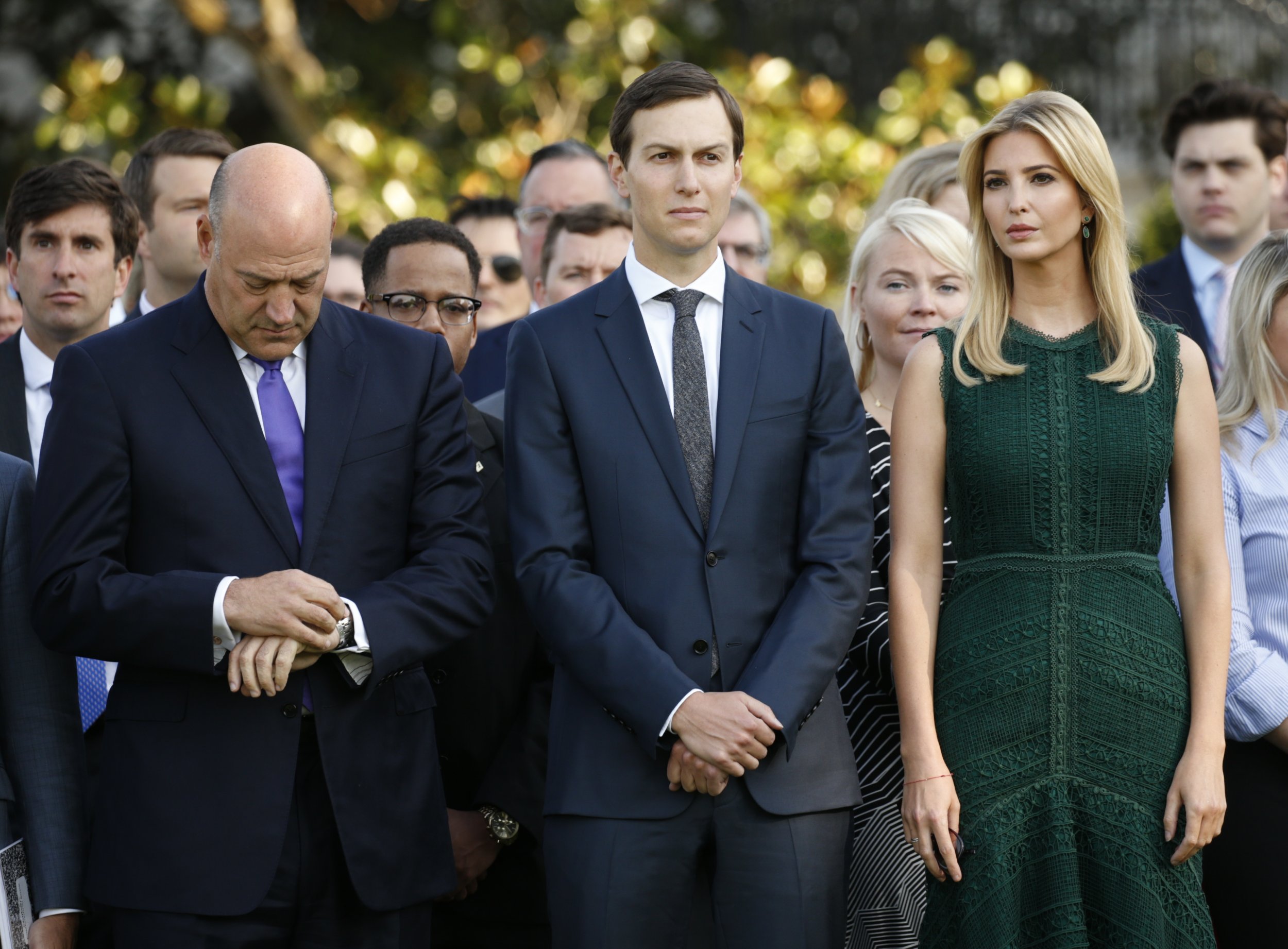 Two Democratic lawmakers are calling on the White House to revoke the security clearances of Ivanka Trump and Jared Kushner following numerous media reports about the couple's use of private email accounts while conducting government business.
Representatives Ted W. Lieu, the Democrat from California, and Don Beyer, the Democrat from Virginia, penned a letter containing the request to the White House counsel, Don McGahn, citing reports that President Donald Trump's daughter and son-in-law not only used at least three private email accounts while working in the White House, but that the emails were even rerouted through the Trump Organization in an attempt to avoid scrutiny by investigators.
"These new revelations, along with the ongoing White House probe of Ms. Trump's private email use," the letter read, "have compromised Ms. Trump's integrity and credibility. We are requesting that the White House immediately revoke her security clearance pending an investigation into her actions." The letter also specifically mentions revoking Kushner's clearance.
"We do not discuss security clearances," a White House spokesperson told Newsweek in an email message.
Earlier this week, it was learned White House officials had started to examine hundreds of emails sent beginning in January to a private domain maintained by the Kushner family, according to Politico. Many of the emails were reportedly sent by Trump, her assistant and others who work for her and her husband in the White House.
Lieu and Beyer also referenced the fines issued to Kushner and Trump for missing deadlines to submit their financial disclosure reports. McClatchy reported Wednesday Kushner and Trump each was fined $200 for breaking the government ethics deadline; it was the second such fine for Kushner.
The new request follows 20 House Democrats on July 19 calling for the FBI to conduct a review of Trump's security clearance. Kushner has also faced scrutiny for failing to disclose meetings with Russian officials prior to moving to the White House.
"We are concerned that Ivanka Trump may have engaged in similar deception," the House Democrats wrote to then-acting FBI Director Andrew McCade in a letter referenced by USA Today in July.
Kushner's presence at a June 2016 meeting at Trump Tower, along with Donald Trump Jr. and former Trump Campaign Manager Paul Manafort, also came to light in July and added to allegations of collusion between the campaign and Russia. Trump Jr.'s emails setting up the meeting showed it was an attempt to gain political opposition research against Democratic presidential candidate Hillary Clinton.