Ivanka Trump Still Making $1.5 Million a Year from Family Business, Raising Conflicts of Interest Questions
Ivanka Trump will reportedly make at least $1.5 million per year from her still-active ties to the family's global real estate empire, even as she works as senior advisor to her father in the White House. Her continued earnings raise further conflict of interest questions for the Trump family.
Ivanka Trump was supposed to receive lump sums of $800,000 from TTT Consulting, $600,000 from TTTT Venture and another $100,000 from T International Reality, all companies incorporated in Delaware and linked to the Trump Organization, McClatchy reported on Monday. The outlet cited Trump's financial disclosure report.
The funds were for consulting, licensing or real estate management, and she was supposed to receive the total of $1.5 million annually starting in 2017. She would also receive other payments for undisclosed sums, McClatchy reported, though she resigned from several positions within the Trump Organization before taking on her White House role.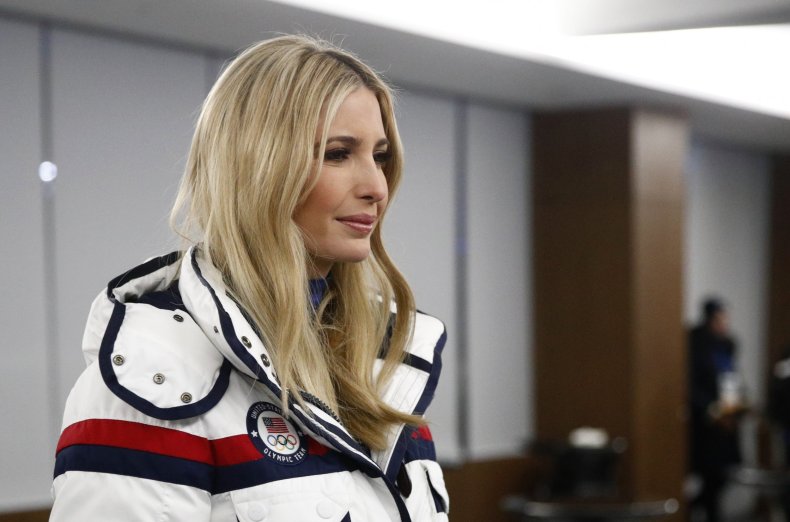 The companies paying Ivanka Trump have come under scrutiny for possible ethics violations before. A Chinese government-backed construction company is building one road that leads to a Trump development in Dubai, while another construction company partially owned by Saudi Arabia and South Korea intends to build the Trump Lido City development in Indonesia, for instance.
A spokesperson for an attorney hired by Trump and her husband, Jared Kushner, pushed back on any allegations of ethics violations.
"When Ms. Trump became a federal employee, she transitioned from being an active investor and manager to being merely a passive investor," the spokesman told McClatchy. "She did this as a result of ethics advice she received, and has followed that advice."
Ivanka Trump, like her father, placed her assets into trusts before she started working in the White House, but the details of her trusts have not been made public.
And just months ago, she was accused of using her prime placement in the West Wing to bring attention to her clothing company. A review by The Wall Street Journal of her social media accounts found Ivanka Trump to post pictures of herself in IT Collection LLC's clothes in 46 out of 48 pictures.
The report described Ivanka Trump as a "walking billboard for her brand."