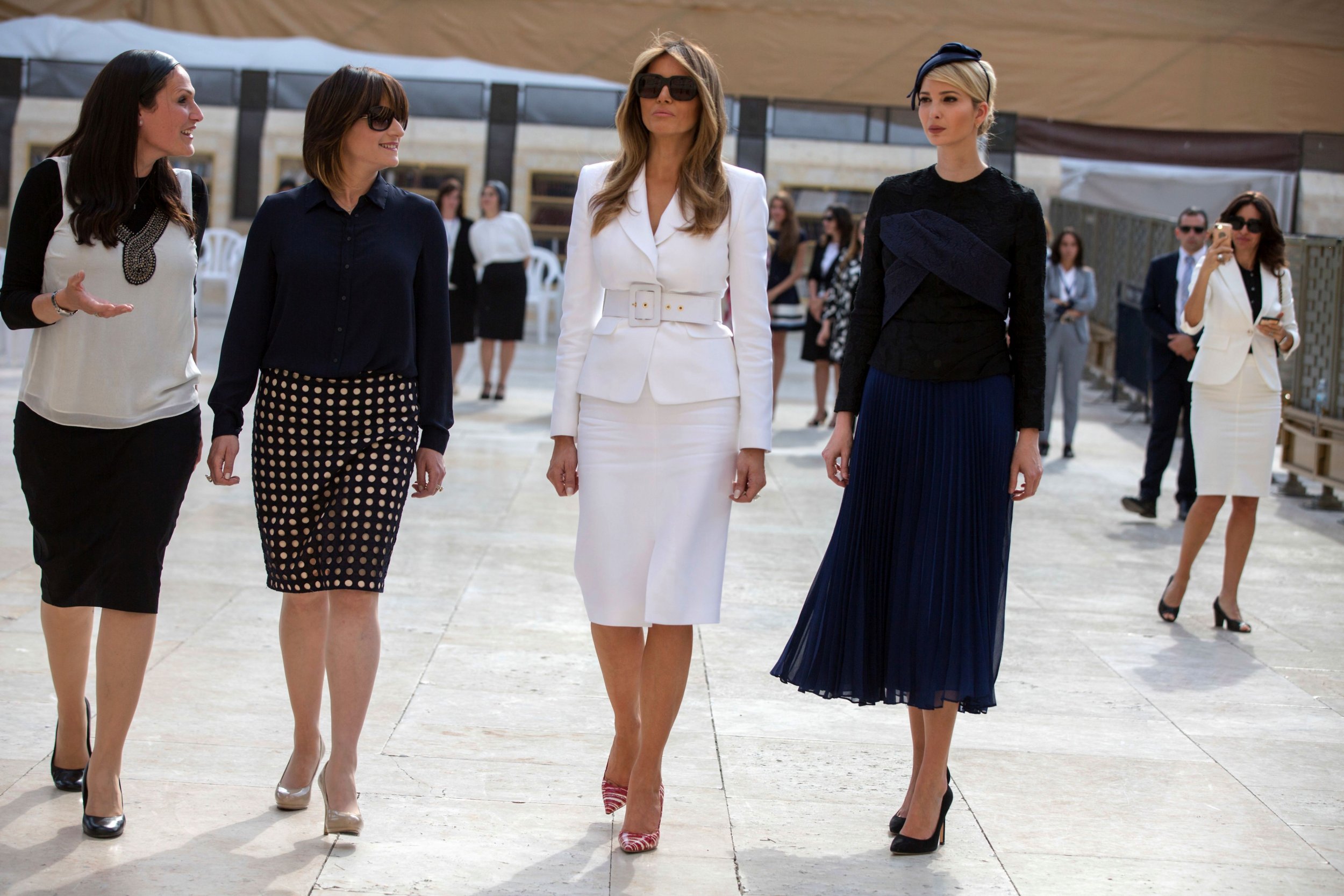 Ivanka Trump has come under sharp fire for claiming in an interview with NBC News that it was "inappropriate" for her to be asked about the more than a dozen sexual misconduct allegations made against her father, President Donald Trump.
Many have pointed out that Ivanka, as a White House senior adviser and not merely the president's daughter, has put herself in a position to be asked such questions. The chorus of criticism was joined Tuesday by Morning Joe's Mika Brzezinski, a frequent critic of the president, who also slammed first lady Melania Trump.
"She came in there to fight for women, and if she can't handle a question like that, the whole thing is clearly is a joke, an utter joke, just like Melania's role on cyberbullying, which I think is an insult to women, completely," Brzezinski said on the daily MSNBC show she co-hosts with former Republican Representative Joe Scarborough.
She added, "It's insulting to women. These women have been given fake jobs."
A report from CNN Monday, citing an anonymous White House source, claimed that White House chief of staff John Kelly was growing frustrated with Ivanka. Kelly is said to have accused the president's eldest daughter of merely "playing government" and picking and choosing when she is an adviser to the president and when she is his daughter.
"Expect today John Kelly to be forced to put out a nice statement about Ivanka and how effective she is which will only add to the joke," Brzezinski said.
The conversation soon switched to Melania Trump's role. On Monday, the first lady gave a speech on cyberbullying to state governors, in which she requested assistance in helping prevent "negative social-media interactions."
Her campaign against cyberbullying has long been condemned as hypocritical, given the conduct of her husband on social media. Both Scarborough and Brzezinski have been victims of attacks from the president on Twitter, as has Democratic Senator Kirsten Gillibrand.
"Melania Trump continuing to talk about cyberbullying when the cyberbullying continues, when you have her husband implying that a New York senator would be willing to do sexual favors for campaign donations, and a thousand other attacks against women and other people on Twitter. That's cyberbullying," Scarborough said. "She needs to call out the president, or she needs to stop talking about cyberbullying."