Ivanka Says What Her Dad Couldn't Manage On Charlottesville, One Year On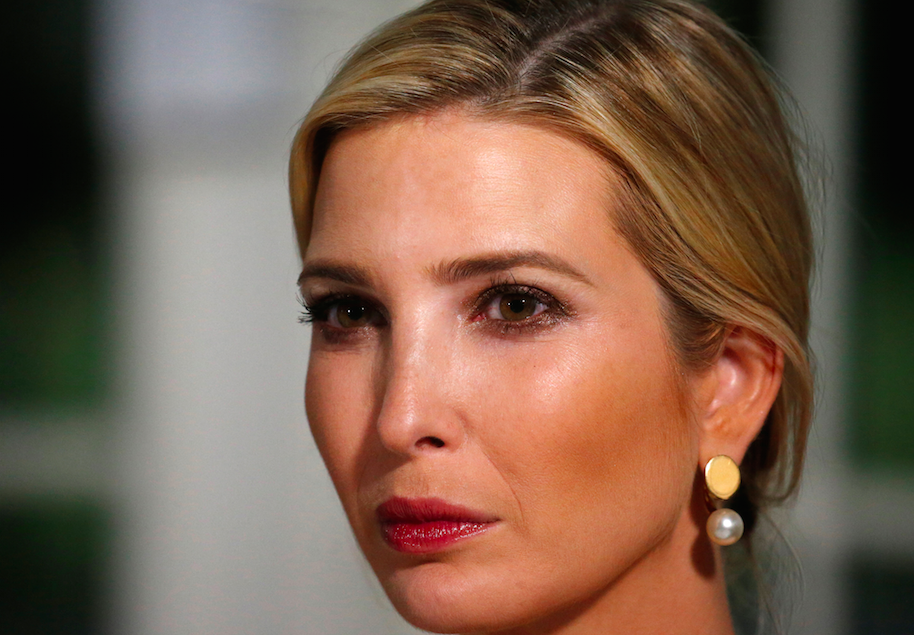 First daughter Ivanka Trump has spoken out against white supremacy a year after the violent racist rally in Charlottesville.
In a series of tweets, the White House senior adviser referenced what she described as the "ugly display of hatred" seen at the rally, in which counter-protester Heather Heyer was killed after being mowed down by a car that sped into a crowd of demonstrators.
"One year ago in Charlottesville, we witnessed an ugly display of hatred, racism, bigotry & violence," Trump said.
"While Americans are blessed to live in a nation that protects liberty, freedom of speech and diversity of opinion, there is no place for white supremacy, racism and neo-Nazism in our great country," she continued.
"Rather than tearing each other down with hatred, racism & violence, we can lift one another up, strengthen our communities and strive to help every American achieve his or her full potential!" Trump added.
Her comments come in contrast to statements made by her father President Donald Trump in the immediate aftermath of the violence at the Unite the Right rally – in which the president suggested there was blame on both sides, prompting an immediate backlash.
"We condemn in the strongest possible terms this egregious display of hatred, bigotry and violence, on many sides. On many sides. It's been going on for a long time in our country. Not Donald Trump, not Barack Obama. This has been going on for a long, long time," Trump said in a statement following the rally.
But the White House immediately attempted to dial back on the president's comments, saying Trump had clearly condemned white supremacists and violence.
"The president said very strongly in his statement yesterday that he condemns all forms of violence, bigotry and hatred, and of course that includes white supremacists, KKK, neo-Nazi, and all extremists groups. He called for national unity and bringing all Americans together," a White House spokesman said in a statement at the time.
A year after the deadly rally, protests are set to take place with demonstrators from both sides expected to convene in Washington D.C. and authorities anticipating potential clashes.