'Ivanka Suite' At Trump International Hotel Cost $2,134 Per Night, More Than Doubling in Price in a Year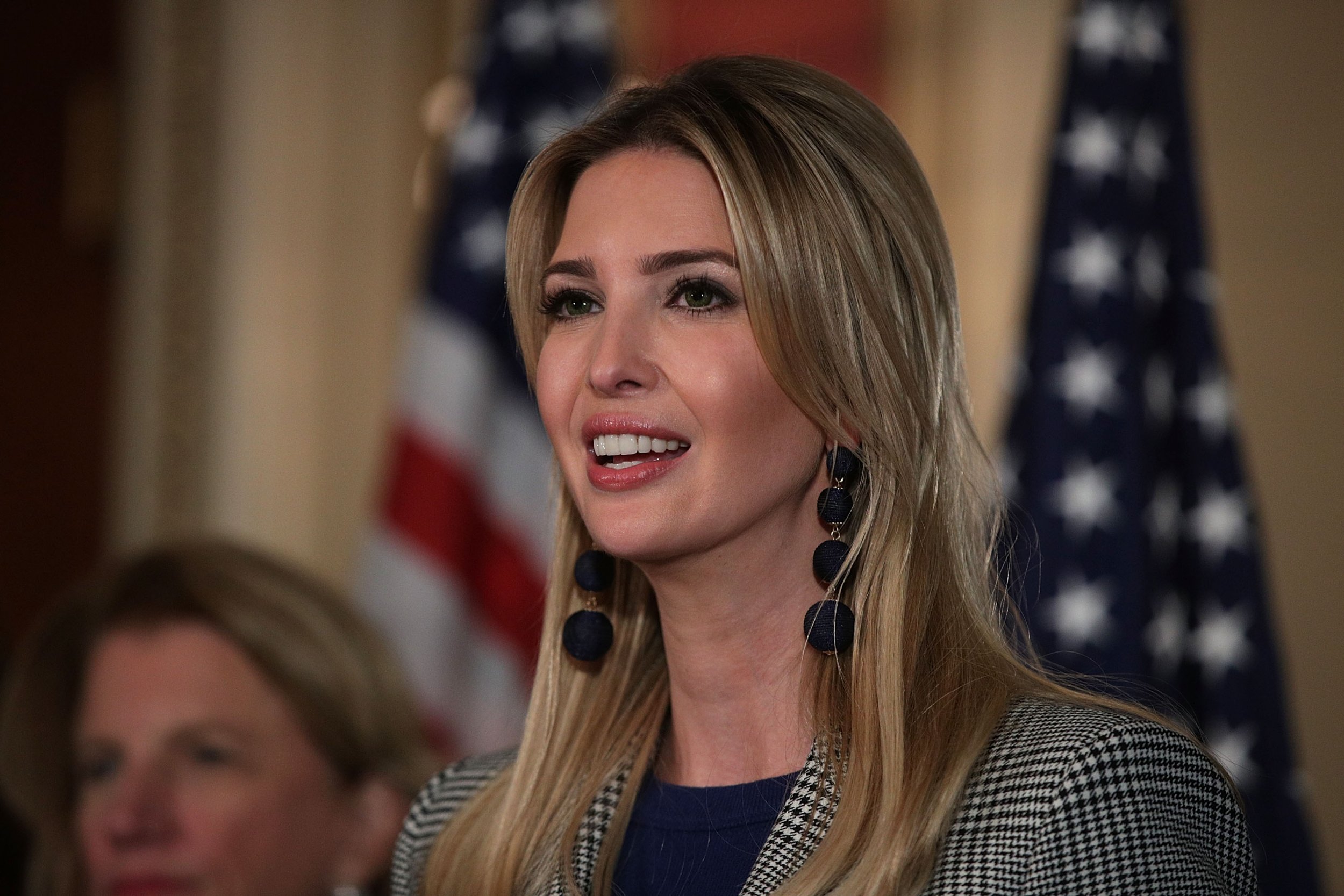 The price of the "Ivanka suite" at the Trump International Hotel in Washington D.C. has more than doubled since Donald Trump became president, and a watchdog group says this is just the latest evidence of the first family cashing in on its time in the White House.
The suite, named after Trump's oldest daughter and adviser, now goes for $2,134 per night, compared to just $914 at the same time in 2017, according to a new post by Citizens for Responsibility and Ethics in Washington (CREW), which is led by former Obama ethics attorney Norm Eisen. A Newsweek review of the hotel's listings on Sunday showed the room going for $2,054 for a one-night stay.
It used to be one of the hotel's cheapest suites and now it is the most expensive, a chart detailing the prices of each of the swanky lodge's multi-room offerings shows. During the same period of time, the price of an executive one-bedroom suite has been almost sliced in half.
But the reason behind the sharp increase is unclear. A year later, the suite hasn't been upgraded and still has a similar description.
"At 860 sq. ft., this luxurious two level suite, with an internal staircase, has an upstairs private sitting area. Sophisticated and classically furnished decor with signature blues complement the rich wood and fabrics. The ground floor features a king size bed, custom luxurious bed and bath linens including plush robes, 55" high definition television with enhanced sound system, complimentary VOIP phone calls, refreshment center, bedside charging for all smartphones, executive desk, dressing closet, and spacious marble bath with separate deep soaking tub and shower and luxurious toiletries," reads the description currently on the hotel's website.
In fact, the only thing that really seems to have changed with the price jumped was the removal of a Nespresso machine, CREW said.
"So other than an attempt to profit off of Ivanka's raised profile, what reason could they possibly have for drastically raising the price of the room while changing nothing about it?" the group wrote.
Critics have accused the Trump family of using its role in the White House for financial gain. Some experts have argued that the president's retention of his business empire violates the emoluments clause of the U.S. Constitution that prohibits the federal government from receiving gifts from foreign states.
Since becoming president, business at the Trump International Hotel has been booming and there have been several reports of foreign dignitaries choosing to stay there in a bid to curry favor with the president.
Ivanka's name has also been at the center of these arguments. She was found to be wearing items her Ivanka brand sells in more than two-thirds of her social media postings about official appearances, The Wall Street Journal found. And last year, adviser Kellyanne Conway urged television viewers to go buy the first daughter's clothing from Nordstrom— a move that drew fierce criticism for using an official stage to promote Trump.
Trump International Hotel did not immediately return a request for comment.