Ivanka Trump's 2017: Highs and Lows for the First Daughter Turned White House Adviser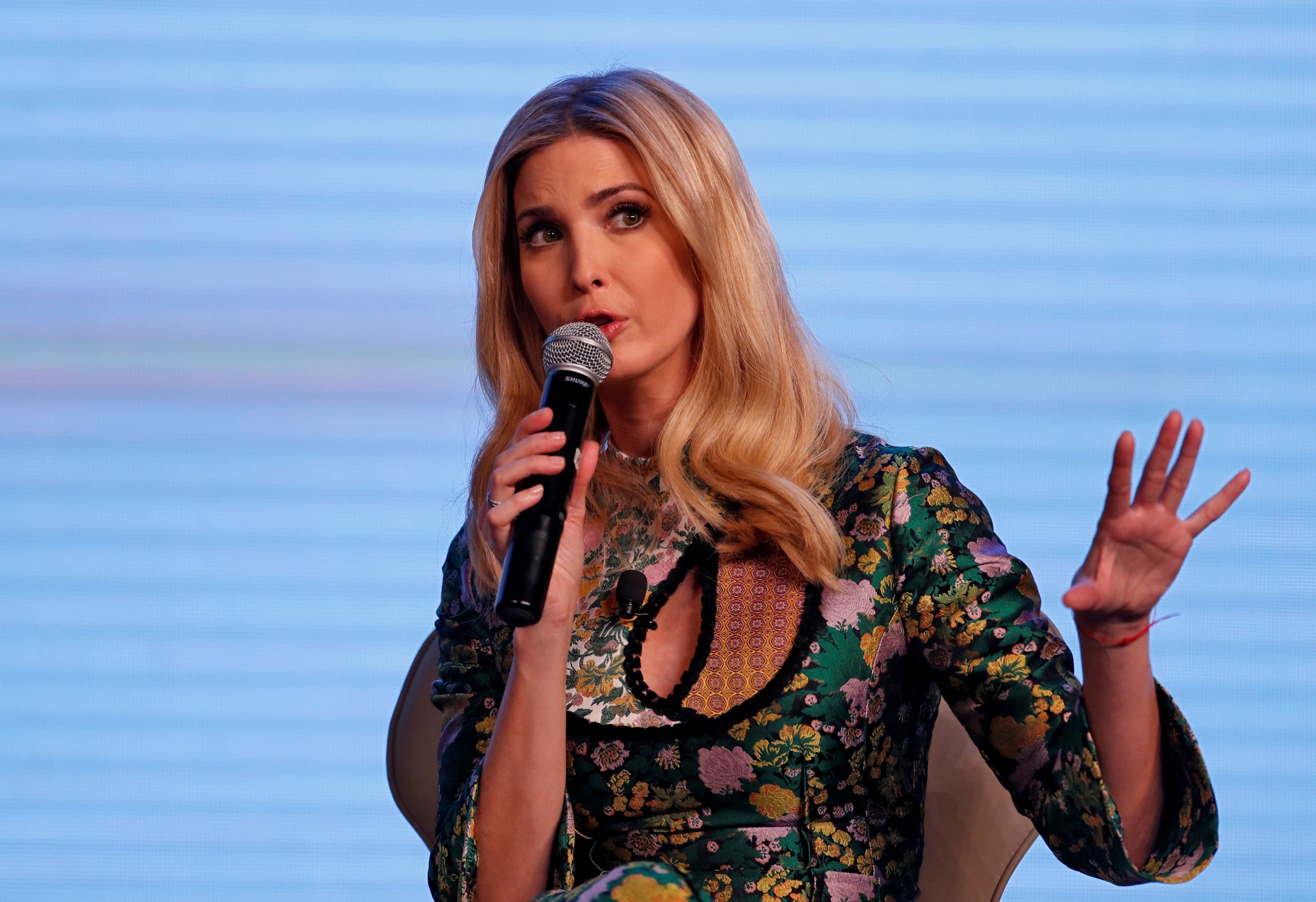 President Donald Trump was inaugurated this year, and his daughter Ivanka took a position in the White House as well. While some have questioned Ivanka Trump's role, others have lauded her influence on her father. Here is a list of the things that Ivanka Trump has done this year:
Stepped into the first daughter role
"Ivanka Trump is poised to become one of the most influential—and powerful—first daughters in US history," CNN reported in January. Kellyanne Conway, campaign manager for Donald Trump, felt that Ivanka Trump played a big role in the now-president's decisions throughout his campaign, such as his choice of running mate, CNN reported.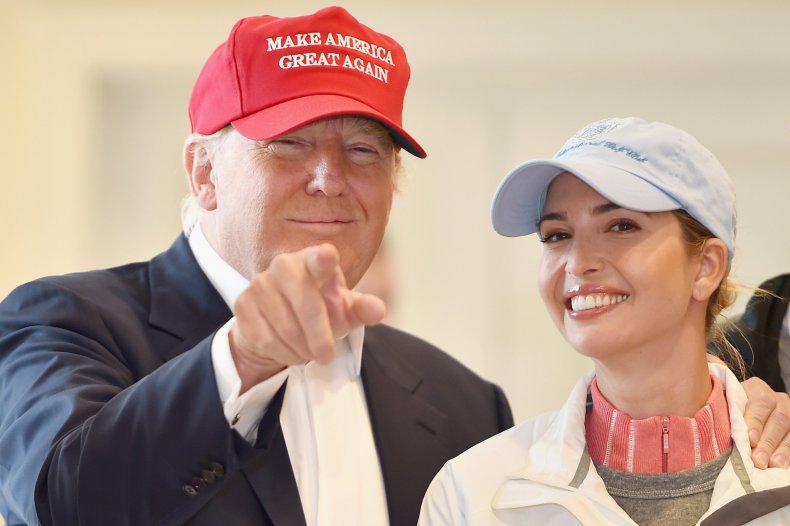 Later in the year, Ivanka Trump made Forbes' most powerful women list, while first lady Melania Trump did not, Newsweek reported in November. "I think maybe our first female president might be Ivanka Trump," Samantha Bee, comedian and host of Full Frontal with Samantha Bee said at the New York Comedy Festival, Newsweek reported in November.
Had a rocky year for her clothing brand
Last year, Trump's brand had an increase in sales, largely due to success in China, Time reported in April. This success did not continue into 2017. In September, Trump's clothing brand had been experiencing a steady decline in sales. "[E-commerce aggregator] Lyst says that Ivanka Trump's order growth dropped to 288 percent in March, then to 114 percent in May, and then to 6 percent in July. By August, it was down negative 1 percent relative to the year prior," Racked reported in September.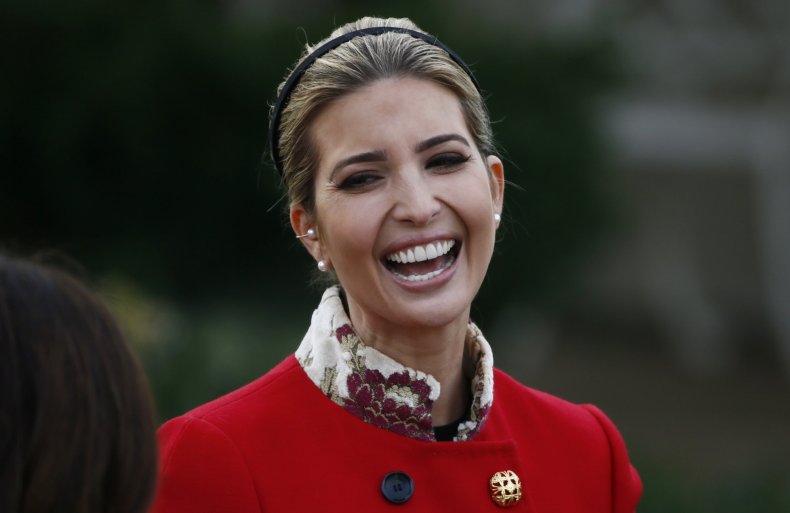 A recent analysis for The Wall Street Journal found that Trump was wearing her brand's clothing and accessories in 68 percent of her social media photos posted from March to October, bringing about conflict of interest concerns, Newsweek reported Wednesday.
Spoke about women's empowerment—with mixed reviews
Trump's first international trip as White House senior adviser was to Germany where she spoke at the W20 Women's Summit, Newsweek reported in April. On Equal Pay Day, Trump said in a tweet that "women deserve equal pay for equal work," adding that "We must work to close the gender pay gap!"
Some feel Trump's advocacy for gender equality is hypocritical given that her father, who she advises, has been reported as making numerous misogynistic comments such as his infamous "grab 'em by the pussy" comment from the 2005 audio of Trump's conversation with Access Hollywood ex-host Billy Bush.
"Ivanka HAS IT ALL, & by that I mean, 'a job, family, & sinister complicity in aiding the most aggressively anti-woman candidate of our time,'" Teen Vogue reporter and influencer Lauren Duca tweeted.
Visited India
Before Ivanka Trump visited India to speak at the Global Entrepreneurship Summit, beggars were made to leave the streets, Newsweek reported in November. Despite this preparation, it appears that some people in India didn't know who she was. "I had never heard Ivanka's name but know of her father, President Trump," Syed Ali, a driver from Hyderabad, told NBC News.
Still, some people reacted positively to Ivanka Trump's visit, expressing that they strongly preferred Trump to her father. However, an opinion website in India, DailyO, called Trump a "botoxed Barbie" and accused her of cultural appropriation due to clothes she wore that had a similar look to Indian clothes, but were not made by Indian designers.