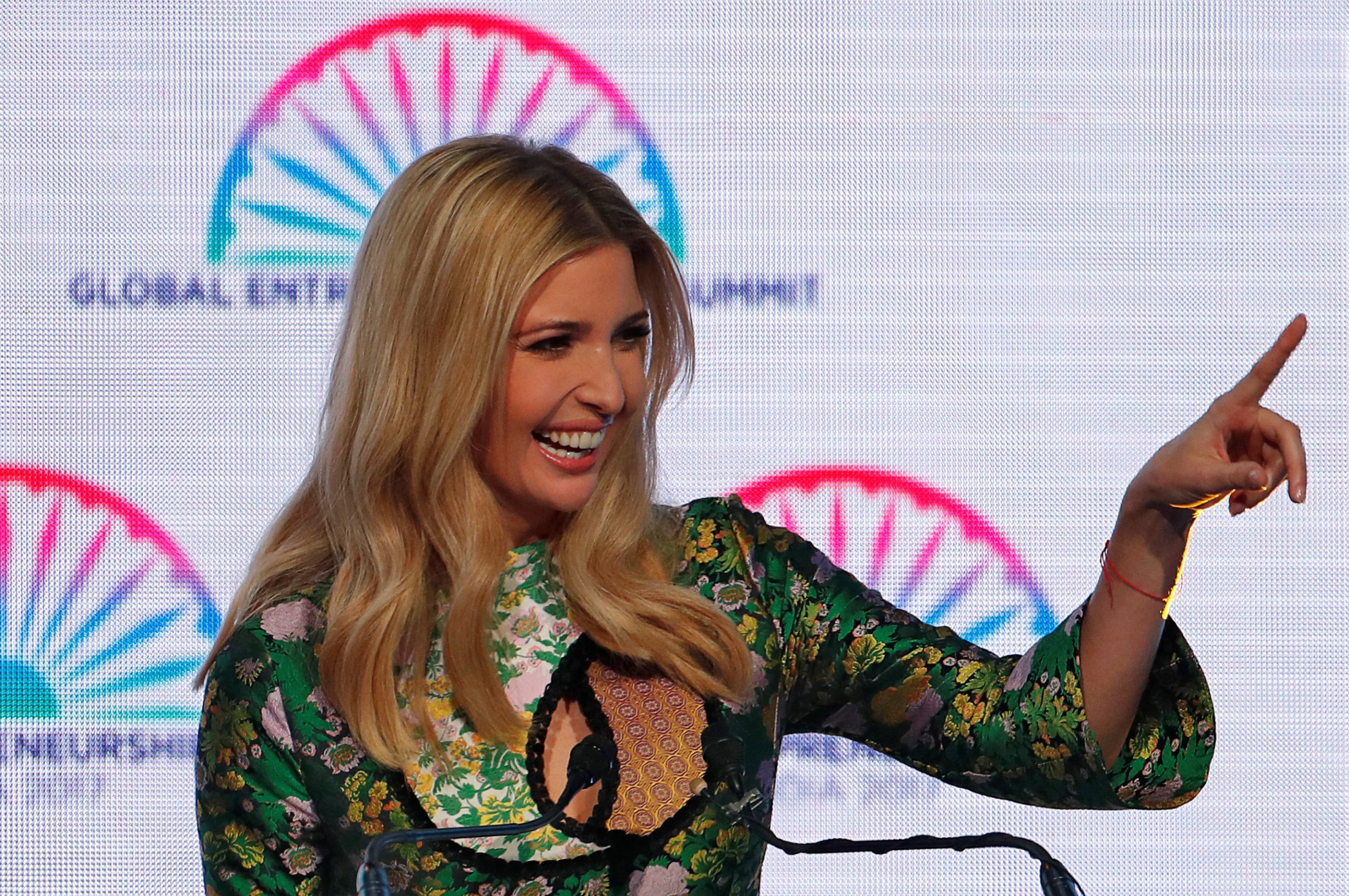 Indian media is accusing Ivanka Trump of cultural appropriation after she wore outfits that mimicked the country's fashions—but weren't made by its designers—on her trip to represent the United States at an entrepreneurship summit in Hyderabad this week.
The president's daughter was slammed for "superficial assimilation of culture" by the DailyO, an opinion website owned by India Today Group, which went on to call her "[B]otoxed Barbie."
The first daughter drew criticism for donning a $3,500 dress covered with Oriental-style flowers by British label Erdem and two outfits by American designer Tory Burch that recalled Indian embroidery and patterns. It was rumored she was going to wear a sari gown presented to her as a welcome gift by Bollywood favorite Neeta Lulla one evening, but she instead opted for a Tory Burch "floral gown that looked like a 'me-too' of a Kashmiri pheran," the website wrote.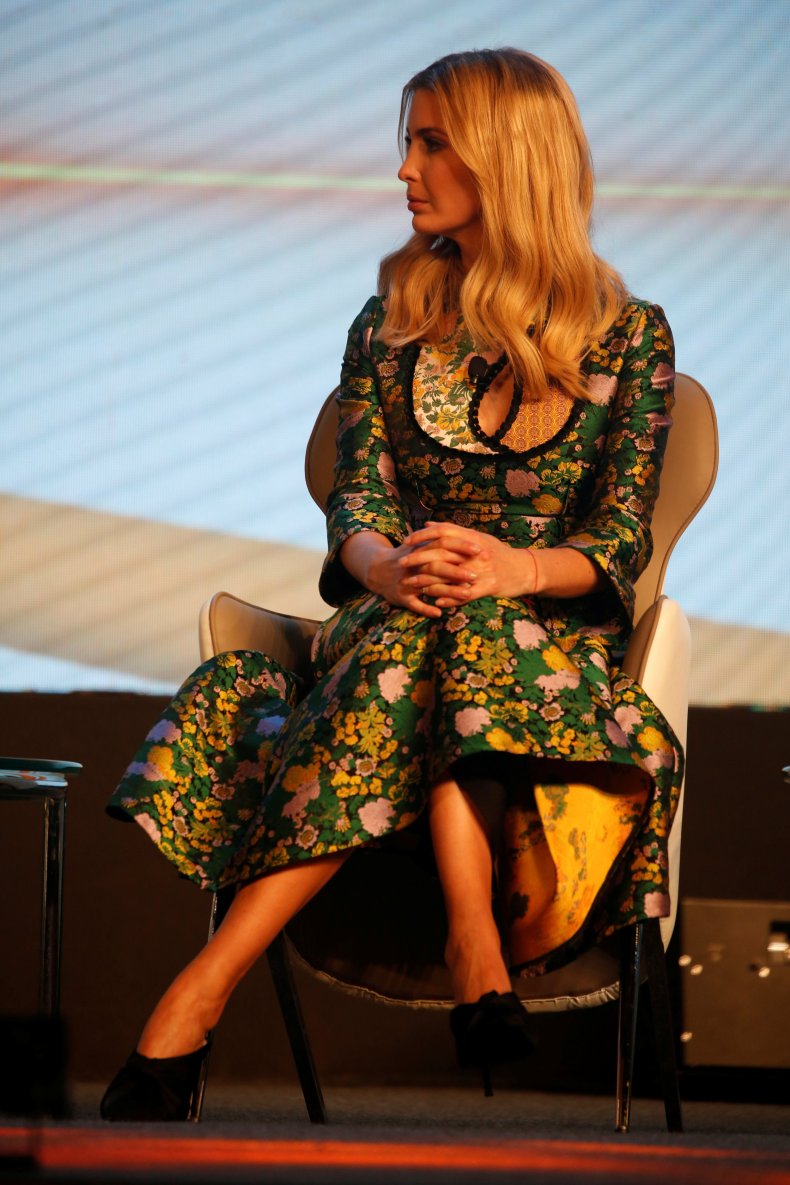 The head of Vogue India also bashed Trump, saying she should have made an effort to wear clothes by Indian designers if she truly cared about paying homage to the country's traditional fashions.
"If Ivanka's clothes are to be an acknowledgment of an ancient and rich culture like ours, especially as she arrives as a dignitary, then the sartorial 'tribute' should be authentic in its intention," Bandana Tewari, the editor at large of Vogue India, told The New York Times. "We would rather see her wear a hand-woven sari made in our country or a handmade gown made in her own country. But to hybridize the two, in an era of unfiltered diversity, is a superfluous nod to half-acceptance."
Cultural appropriation is a sociological concept in which elements of one culture are taken by another that has greater political or economic clout over the group it is appropriating. Examples include non–Native Americans wearing headdresses or bindis being worn by people who are not Hindu or Jain.
But one expert was hesitant to blast Trump for her outfit choices and said that cultural appropriation is a complex issue that cannot be easily defined.
"On a cursory level, by adapting Indian design styles, she can be accused of cultural appropriation. But if we want to be analytical about it, the question runs far deeper than that, and we need to look at her motivation for dressing the way she did, her understanding of the Indian culture, et cetera before such a claim is made," Dr. Rina Arya, an art theorist at the University of Wolverhampton in England who has written about the appropriation of Hindu symbols, told Newsweek.
Trump must have gotten wind of the outfit critiques, because she ended her trip by wearing a floral dress by London-based, Bombay-born designer Saloni Lodha, a black lace dress by Indonesian designer Biyan Wanaatmadja and departed the country in a traditional long kurta dress.
However, Arya pointed out that "simply wearing traditional clothes by Indian designers would not automatically mitigate against cultural insensitivity," though her more conservative choices were appreciated.
"The fact she departed from her usual style of dress to styles that were more covered up should be considered as an attempt to be respectful," she said.
Designer Tory Burch was not championing Trump's embrace of her outfits as a triumph for her brand.
"We don't work with Ivanka at all," a spokeswoman told The New York Times.